Piedmont High School's boys golf team finished off its regular season with wins over Castro Valley and Berkeley at Tilden Park Golf Course on April 27.
The Highlanders scored 217 to Castro Valley's 225 and Berkeley's 239.
Next up for Piedmont is the West Alameda County Conference championships at the Metropolitan Golf Links in Oakland. The first group starts at 12 noon.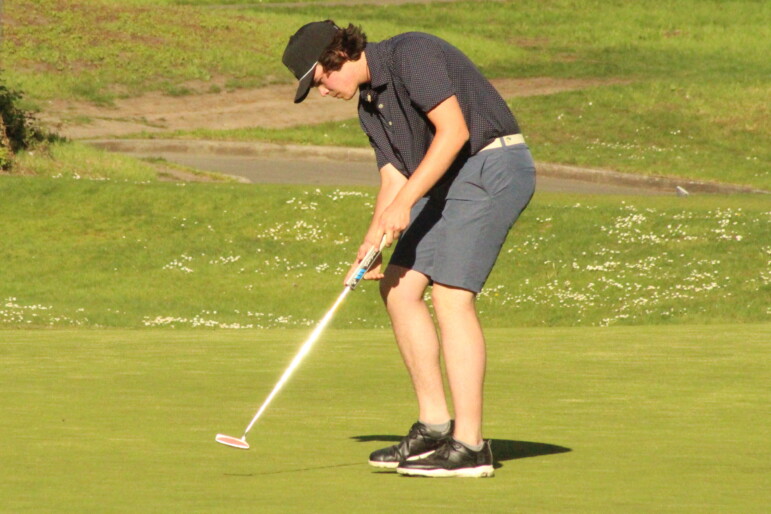 "End of the year, last match, right before the playoffs and we're shooting our best round, that's a great sign," Bodhi Bloemker said. "(Castro Valley) is No. 1 in the league."
Said Max Schleuning, "We had a lot of new players this season and a couple of returning seniors. This season was about welcoming the new guys in and building throughout the year and I think we did a good job of that. I think we shaved off around 20 strokes as a team from start to finish this year."
Schleuning was the low-Highlander in the match, shooting a 38. Leland Tsai of Castro Valley was the medalist on the day, shooting a 36.
Bloemker shot a 39. Other Piedmont golfers included Patrick Brayer (40), Evan Manolis (49), Owen Grippando (51), and Dan Malecki (51).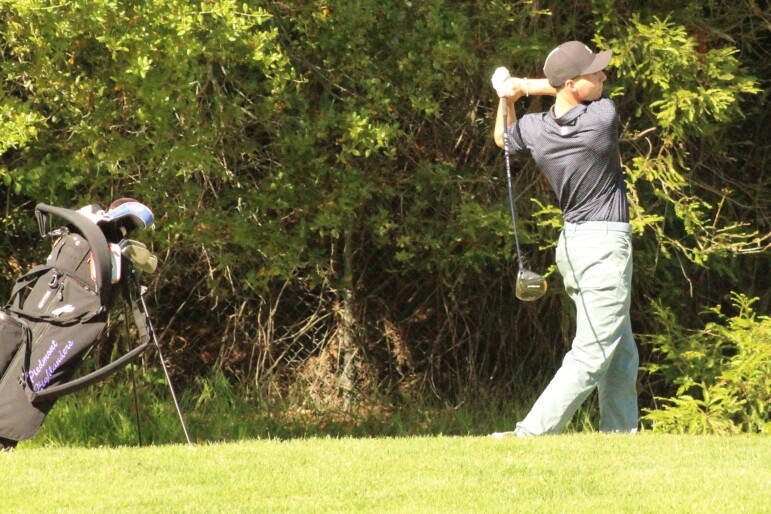 "We're not going to play much differently (at WACC)," Bloemker said. "We can't get that much better in our fundamentals by then. It's just get our mental game right. It's not over-thinking."
On April 19, Piedmont split with Arroyo and Castro Valley. The Trojans were low team with 212, followed by the Highlanders with 225 and the Dons with 235. Bloemker had the low score for Piedmont at 38, followed by Schleuning at 39, Brayer at 45, Grippando at 49, Malecki at 54, and Cole Nash at 55.
Piedmont is 9-4 on the season.
Photos by Damin Esper