During darkest periods in life, we manage to tap into an inner resolve that feeds and strengthens, pushing us to accomplish extraordinary things.
True tales of people who triumph over adversity and learn to live with grief, yet not be owned by it, are in this year's DocLands Documentary Festival in San Rafael. The popular nonfiction showcase runs May 10-14 at the Smith Rafael Center, 1118 Fourth St.
The series launches at May 10 with "It's Only Life After All," director Alexandria Bombach's portrait of Amy Ray and Emily Saliers, best known as the folk-rock duo the Indigo Girls. Bombach speaks after the 6:30 p.m. screening to illuminate how the two queer friends surprised themselves as they became a powerful, loved creative and musical force. For tickets ($30-$50), visit https://www.doclands.com/its-only-life-after-all/.
The fest concludes at 7 p.m. May 14 with director Katja Esson's timely "Razing Liberty Square." The film about climate gentrification focuses on three African-American women who, in fear of losing their homes, challenge a $300-million revitalization effort in the Miami-Dade County area. Esson and two people featured in the film – Samantha Quarterman and Aaron McKinney – appear in a Q&A afterward. For tickets, go to https://www.doclands.com/razing-liberty-square/.
There's more worth seeing. Here are five recommendations:
The Race Across America, an ultra-bike ride of more than 900 miles in nine days (teams) and 12 days (solo riders) is the subject of "No Legs. All Heart.," screening at 1 p.m. May 13. There are numerous reasons why people put themselves through this taxing ordeal and testament to willpower and pure strength. Director Pablo Durana does an amazing job of burrowing into the psyche of one unique competitor, double amputee wheelchair cyclist André Kajilch, in a film with appeal to both cyclists and non-cyclists.
After a horrific, nearly deadly alcohol-fueled accident, both of Kajlich's legs were amputated. Kaljich's struggles with alcohol and his own personal demons are candidly interwoven into scenes of the race, as the film shows how he endures one hardship after another.
Durana will be on hand after the screening for a Q&A. Kajlich, a former Santa Rosa resident, joins via Livestream. You won't want to miss this West Coast premiere of the conversation afterward. Tickets are at https://www.doclands.com/no-legs-all-heart/.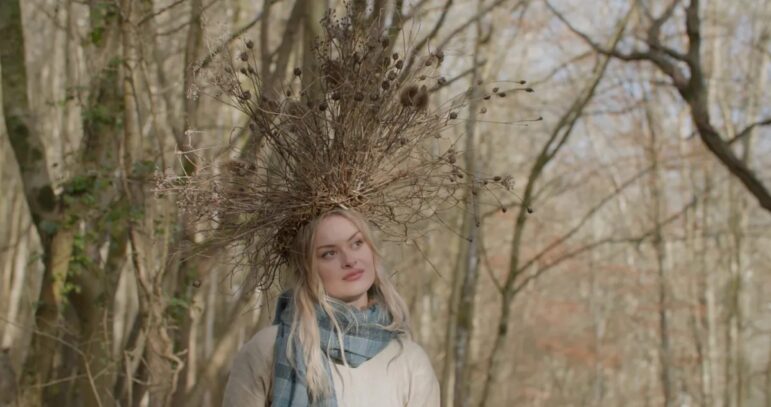 Director Dylan Howitt's gentle beauty of a feature "The Nettle Dress" shows textile artist Allan Brown's seven-year pursuit to make a garment out of nettles for his daughter Oonagh. The film not only illustrates the nuts-and-bolts of the task; it also reveals how the act of stitching and crafting soothed Brown during a difficult period when his wife's and father's health were declining.
Brown's respect and love of nature and his family come shining through in every second of this reflective, meditative account that exemplifies how creativity brings comfort and joy. Howitt and Brown will be on hand for a conversation after the 12:30 p.m. May 14 screening of the U.S. premiere. For tickets: https://www.doclands.com/nettle-dress/.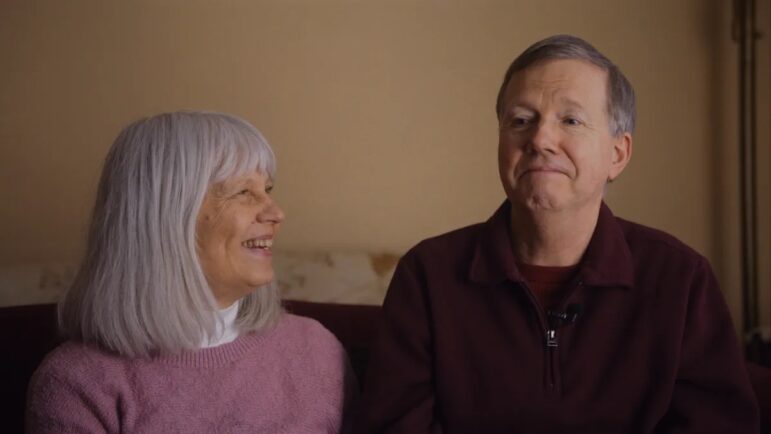 If you passed Midwesterner Brian Johnson on the street, you might not know he invented one of the most in-demand prosthetic nipples used by cancer patients. The story of how he designed that first nipple for his beloved wife Randi, a breast cancer survivor, is told in a personal and sweet way by their son, Justin Johnson (aka JustinSuperstar). The upbeat "Mom & Dad's Nipple Factory," an absolute delight, is an engaging tale about a conservative Christian family and their filmmaking son who disconnects from his parents and four siblings, then comes back to the fold.
The film uses animation, interviews and home movies in the tale of an inventor dad whose tinkering ways helped make life better for his wife and countless others. It'll warm your heart and make you smile. The DocPitch finalist entry screens at 6:30 p.m. May 14, with Justin and Randi and Berkeley-based producer Jason Cohen in attendance. For tickets, go to https://www.doclands.com/mom-dads-nipple-factory/.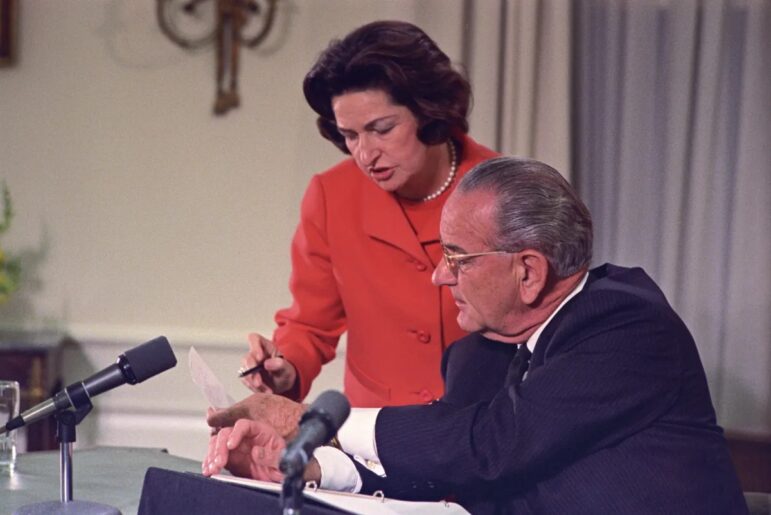 Audiotapes Lady Bird Johnson recorded when her husband Lyndon Baines Johnson was president inform author Julia Sweig's "Lady Bird Johnson: Hiding in Plain Sight" and award-winning documentarian Dawn Porter's "The Lady Bird Diaries." They offer a rare glimpse behind the curtain of the Oval Office and describe the life of a woman who took an active role in Washington, D.C.
The film screens at 6:30 p.m. May 11. Porter — who also made 2020's "John Lewis: Good Trouble," 2020's "The Way I See It" and 2013's "Gideon's Army" — will receive the DocLands Honors Award "in recognition of exceptional storytelling within the documentary genre." For tickets, visit https://www.doclands.com/honors/.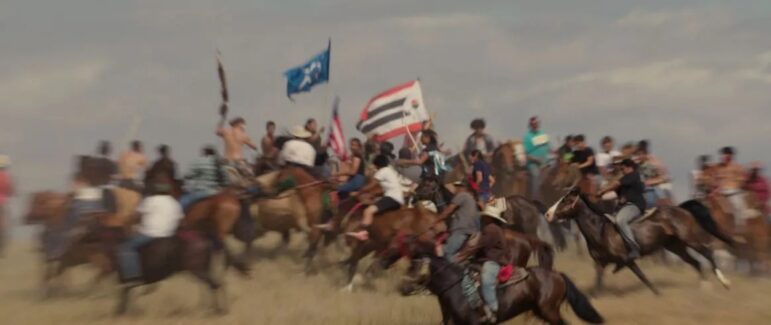 When it comes to non-stereotypical portrayals of Native Americans and their lives, traditions and legacy, Hollywood comes up lacking. That's why directors Jesse Short Bull and Laura Tomaselli's "Lakota Nation Vs. United States," which brings context to the Lakota's hard-fought efforts to get back their Black Hills land in western South Dakota and northeastern Wyoming, is essential. Poet Layli Long Soldier narrates.
Jesse Short Bull and executive producer Sarah Eagle Heart will attend the 6:30 p.m. May 12 post-screening conversation moderated by Bryan Pollard of the Associated Press. For tickets: https://www.doclands.com/lakota-nation-vs-united-states/.
For more details and the festival's complete lineup, visit https://www.doclands.com/.
While there, check out the five 2023 DocPitch finalists who are in line to get funding for their films currently in production and vote for your favorite. The top vote-getter receives the $45,000 Audience Award; an additional $55,000 will be distributed among the remaining four films.
Nominees are director Pallavi Somusetty's "Coach Emily"; directors Johnny Symons and Rashaad Newsome's "Get Your 10s"; director Kevin Truong's "Mai American"; director Emily Cohen Ibañez's "Orquídea," and Paige Bethmann's "Remaining Native."
To cast a vote, visit https://www.doclands.com/docpitch/.