With Hollywood blockbusters powering their way onto big screens this summer, art houses are getting trounced, overshadowed, even ignored.
We hope to change that.
This week, Pass the Remote forsakes the Hollywood hype machine, offering quick takes on low-key releases that deliver theatrical fireworks that don't say "Fast X."
"Buck Alamo or (A Phantasmagorical Ballad)": Benjamin Epstein's experimental feature debut works better than you think it possibly could. You'll fully appreciate that line after watching this unique, effective moody piece.
It's an existential character study of a lonely, isolated Texas cowboy-musician who chugs pain killers and is paying penance for his actions. On the surreal side, it's also bracing (particularly near the end) as a gallon of ice water poured over your head might feel. Sonny Carl Davis inhabits the role of Eli Cody, a complicated character with a whole lot of twang and baggage. Bruce Dern pops in as Death, furthering the notion that Epstein's a filmmaker with an undeniable indie soul and spirit to watch. The cinematography by Patrick Nissim plays an essential role in immersing viewers into Epstein's/Cody's confined world. (Screens only at 7 p.m. Saturday at Smith Rafael Film Center in San Rafael with Epstein and Nissim in person)
---
"The Eight Mountains": This Cannes Film Festival winner (last year it picked up the jury prize) staggers and takes your breath away, from its stunning shots of the majestic Italian Alps to its relatable, moving story about childhood friends who reconnect later in life and discover an even deeper bond than they imagined. Directors Felix van Groeningen and Charlotte Vandermeersch's epic preserves the poetic grace of Paolo Cognetti's 2016 novel, but at nearly 2½ hours, this one does demand your patience. The rewards, though, are just as jaw dropping as the scenery. (At the Opera Plaza in San Francisco and Smith Rafael Film Center)
---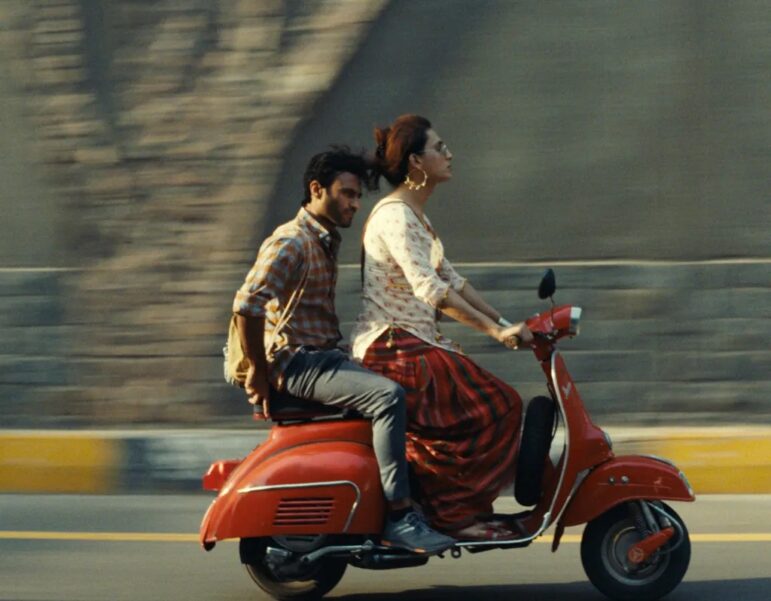 "Joyland": Pakistani director/co-screenwriter Saim Sadiq's debut feature made international headlines when it was banned briefly in Pakistan, where it is set. Sadiq's drama does more than just upset the cultural applecart, it upends it by reflecting how restrictive gender-role views often deny true happiness and individuality. The powerful drama features breakout performances from Ali Junejo as Haider, a loyal, artistically inclined son and husband who dreams of being a dancer; and Alina Khan as Biba, a transgender choreographer who hires him. Haider keeps that job under wraps from the family, but it is only a matter of time before the deception and a new relationship unravel. Sadiq's feature is a passionate call for change, but it never shouts its message, making it all that more powerful. The final 10 minutes are a true game changer. (Opens Friday at the Roxie in San Francisco)
---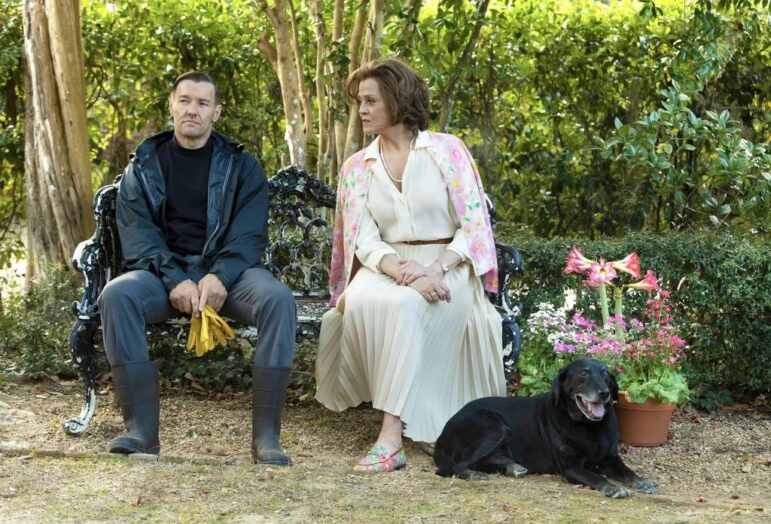 "Master Gardener": If you want to watch the polar opposite of a standard, punch-by-numbers blockbuster, a reliable go-to director is the adventurous, unconventional auteur Paul Schrader. At 76, he's still punching out daring features, including his latest. It's the conclusion of a trippy trilogy (2017's "First Reformed" with Ethan Hawke, 2021's "The Card Counter" with Oscar Isaac) on male characters confronting and wrestling with demons from their past. While it's not as successful as "Reformed," I liked it more than the disjointed "Card Counter." It works better due to its two intriguing characters: the haunted, seemingly mild-mannered horticulturist Navel Roth and his manipulative, sinfully wealthy employer Mrs. Haverhill, and the actors working at the pinnacle of their craft playing them, Joel Edgerton and Sigourney Weaver. They're not a problem. And the first hour of this seductive viper of a drama isn't either. But the unbelievable romance that blossoms between Roth and Haverhill's wayward great niece Maya (Quintessa Swindell) feels as phony as a bad plastic floral arrangement. The rest of the film, though, is indeed masterful. (Opens Friday at area theaters)
---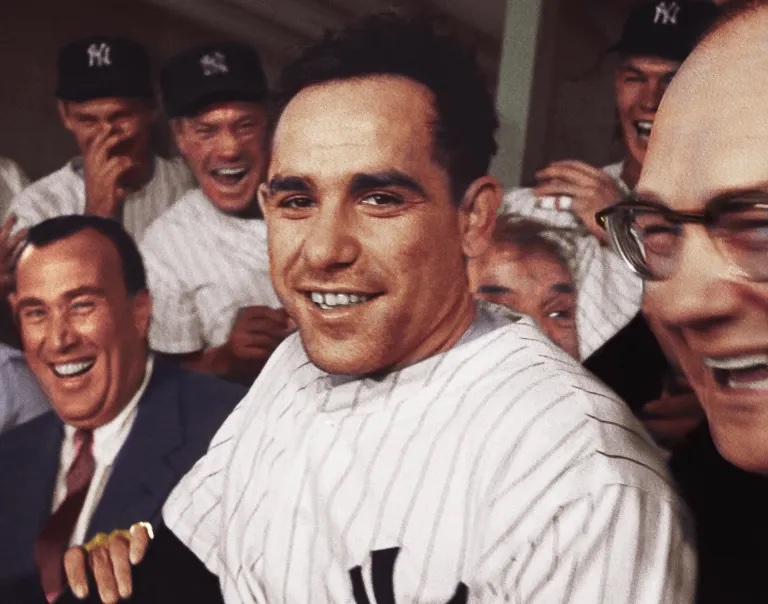 "It Ain't Over": In this valentine to one of our most iconic, certainly most quoted major-league baseball players —the late, great Yogi Berra—a granddaughter demands that he gets the respect he deserves. And even if you can't distinguish a strike from a foul (and there's really no excuse for that), you too will walk away with admiration for the New York Yankees catcher, manager and coach. Often teased to the point of bullying in the press over his stature and looks, Berra was beloved by most everyone around him and even received a needed apology from George Steinbrenner (a big feat) when he cut him from the management team the first time. Director Sean Mullin captures Berra's big heart and his talent, and this nostalgic documentary hits it to the rafters. (Opens today in area theaters)