The opening reception for "Paper Bag Thoughts and Conversations" based on childhood memories, family tradition, and historical events, by Oakland-based artist Marvin McMillian, will be held on Friday, May 5, from 6-8 p.m. at the Piedmont Center for the Arts (801 Magnolia Ave.) Admission is free and open to the public. The installation will continue with gallery hours from 11 a.m. to 2 p.m. for the remaining weekends through the month of May.
Marvin McMillian, Jr, is the nephew of beloved retired Piedmont School Crossing Guard, Arthur Ward. When the City of Piedmont dedicated the corner near Beach Elementary School to Arthur Ward in May 2019, McMillian felt it was pure serendipity. He was looking for a place to showcase his collection of paintings focusing on themes of social justice and African American history, and now they will be featured in Piedmont next month.
The mixed media solo show featuring the work of McMillian, an Oakland native, is provocative and dramatic. Some of McMillian's pieces are a reflection of larger issues in our society, such as fair and equitable division of resources, opportunities and privileges.
There will be more than 12 works in the show. Paintings in the installation include:
"67 Wildwood Avenue"
McMillian was recently inspired to create this work after learning of the current plans that the City of Piedmont has as part of an ongoing effort to come to terms with darker moments of its past. The City is developing a memorial for the Sidney Dearing family. Sidney Dearing was the first Black homeowner in Piedmont and faced significant persecution, eventually moving out of town.
"Harriet T."
The mixed media piece commemorates American abolitionist and social activist, Harriet Tubman. This pays homage to the version created by the U.S. Treasury Department that unfortunately never came to fruition.
"Who has more rights? America's song"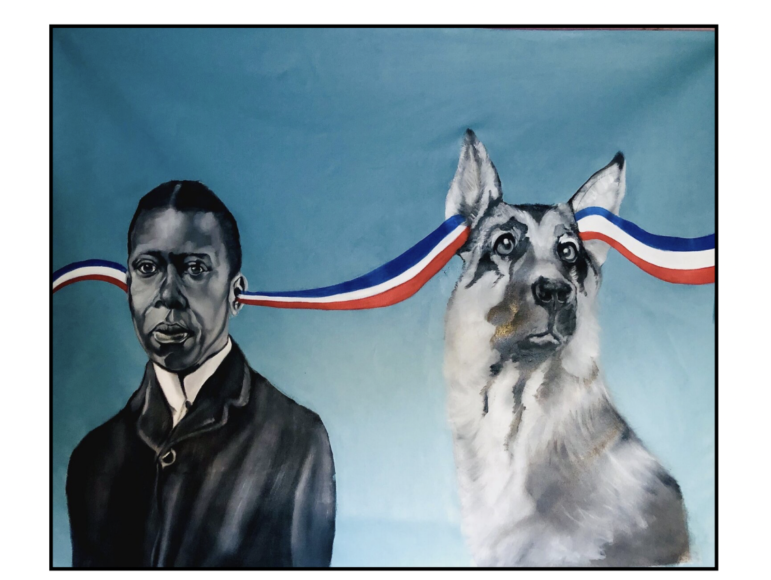 African Americans' rights seem nonexistent when it comes to fair treatment in many situations across the country. The juxtaposition of Benjamin Banneker, a mathematician, astronomer, and inventor of the first clock, and that of a German Shepard, are central to this school of thought.
"American Operation"
The establishment of redlining laws effectively kept African Americans from purchasing property across the United States. Predatory lenders and realtors plagued African Americans and prevented them from accumulating and passing on generational wealth. The Operation Game is used as a reference to show how people were taken advantage of and how the laws that were passed affected living conditions, health status and the community at-large.
"Kaepernick's with hand on Pandora's Box"
The National Football League essentially blackballed San Francisco 49ers Quarterback Colin Kaepernick. This was due to his becoming the figurehead for the movement to highlight the injustice of police brutality by taking a knee during the national anthem at games. The unknown toll of backlash and the future ramifications that ensued are represented by Pandora's box.
"Critical Race Theory"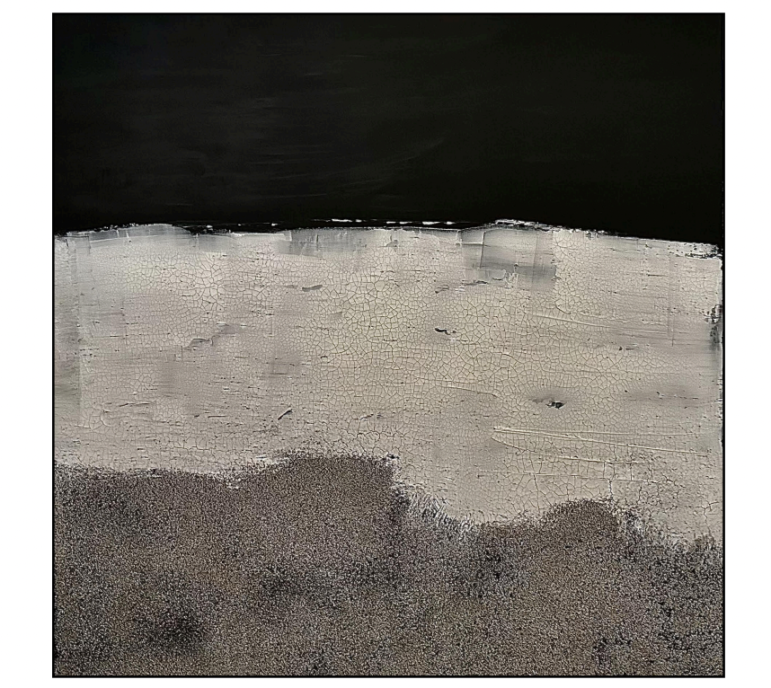 The subject of Critical Race Theory took center stage this year, initiating nationwide debate around teaching this layered and complex theoretical content in K-12 schools. This piece symbolizes this academic concept, which is more than 40 years old and at its core holds that race is a social construct, and that racism is not merely the product of individual bias or prejudice but also something embedded in legal systems and policies.
McMillian has studied at the California College of Arts and Crafts and The Academy of Art College in San Francisco. Having worked for Apple for many years as an instructor at their stores, he pivoted and went to work as a administrator and teacher in the education sector. McMillian is currently responsible for the technology curriculum for students and staff at the School of the Madeline in Berkeley. This includes course development and student instruction on Mac computers with coding, Scratch, animation, iMovie, and green screen among other programs. Born and raised in Oakland, he and his family currently reside in the city where he has been a resident for the past 55 years.