A local garden club "uncorks" talent of floral designers, photographers, horticulturalists and gardeners from around the Bay and beyond.
The Piedmont Garden Club (PGC) hosted the public to a grand display of natural — and unnatural — beauty last week at the Claremont Country Club. The show, "Uncorked!", hosted over 450 visitors from around the Bay Area. The Garden Club of America-affiliated flower show gave floral designers, photographers, horticulturalists and gardeners of all skill levels a chance to compete for ribbons and honors.
Flower shows like "Uncorked!" are put on by GCA garden clubs around the country to help set standards for artistry in floral design, horticulture, conservation and photography, and to broaden their members' and the public's knowledge in these areas. Dedicated to long-time Piedmont residents and Piedmont Garden Club members, Mary Wood and Jo Shuman, who both passed away last year, the PGC show brought out the creativity, artistry and talent of those who participated.
Key words including "Splash!", "Dazzle!", "Pop!", "Chill!", and of course, "Cheers!", were used as guides to inspire participants to take their creativity to new and exciting heights. Entrants included competitors from other GCA clubs from near and far.
Horticulture classes asked for cut specimens ("Dazzle") as well as container grown plants that had to be owned and tended by entrants for at lease three months. Tami Becker, Lili Bassett, Nancy Bishop and Karen Sullivan walked off with blue ribbons for their impressive container-grown plants. Lindsey Meyersieck and Gayle Lambert achieved a blue ribbon and BEST in SHOW award for their delightful miniature garden entry.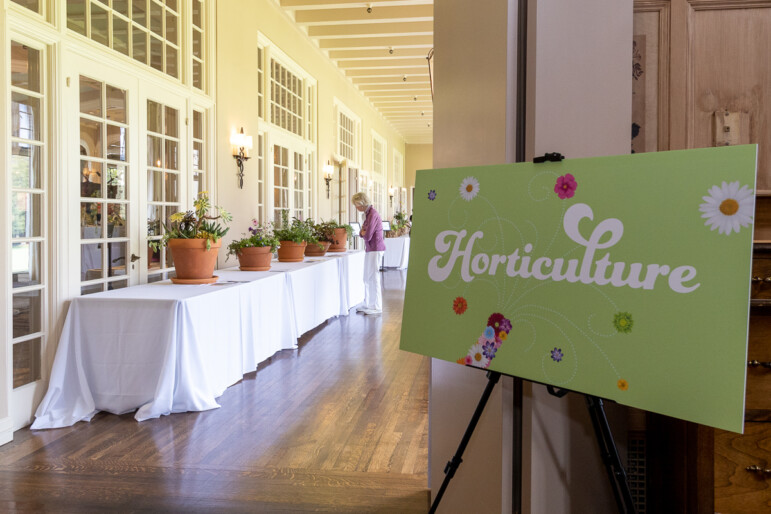 Floral Designers took on challenges like underwater design ("Splash!"); some went contemporary ("Dazzle"); there were miniatures ("Pop!"); and functional table designs that were clever and surprising ("Cheers!"). Top honors were taken by Sherri Dumke, for her distinctive floral design, and Patty Siskind and Nancy Cecconi for their imaginative "functional table" design.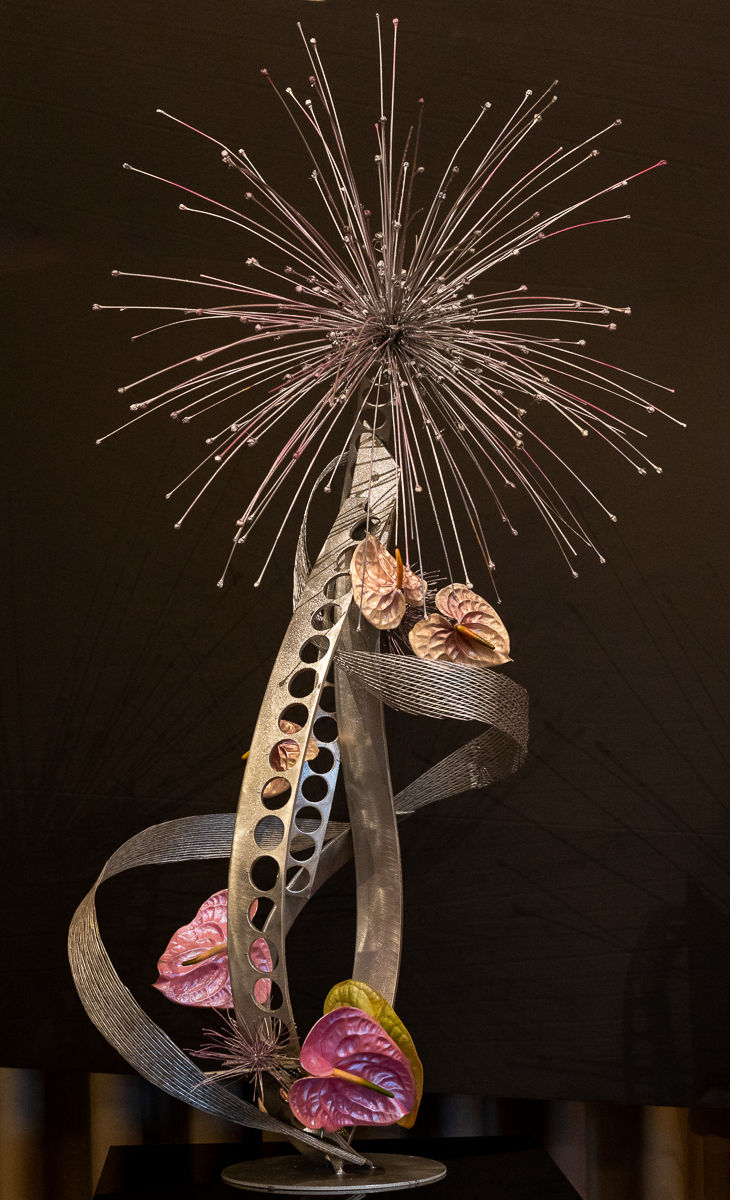 Photographers came up with mounted pictures in four "classes" depicting floral close ups, multiple blooms (or plants) "in conversation," flowing water in a nature photograph, and "a quiet moment in an intimate landscape." Winners included Andrea Swenson, who captured a blue ribbon 1st place and the Best in Show Novice award for her intimate photo of a beautiful blossom, and Cris Heins, who was awarded a blue ribbon for her striking photo of flowers in a garden "conversation."
A preview party Tuesday evening attracted some 200 participants and their spouses and friends like bees to flowers. At two luncheons, both sold out, diners were treated to floral design demonstrations by John James of John James Designs, San Francisco.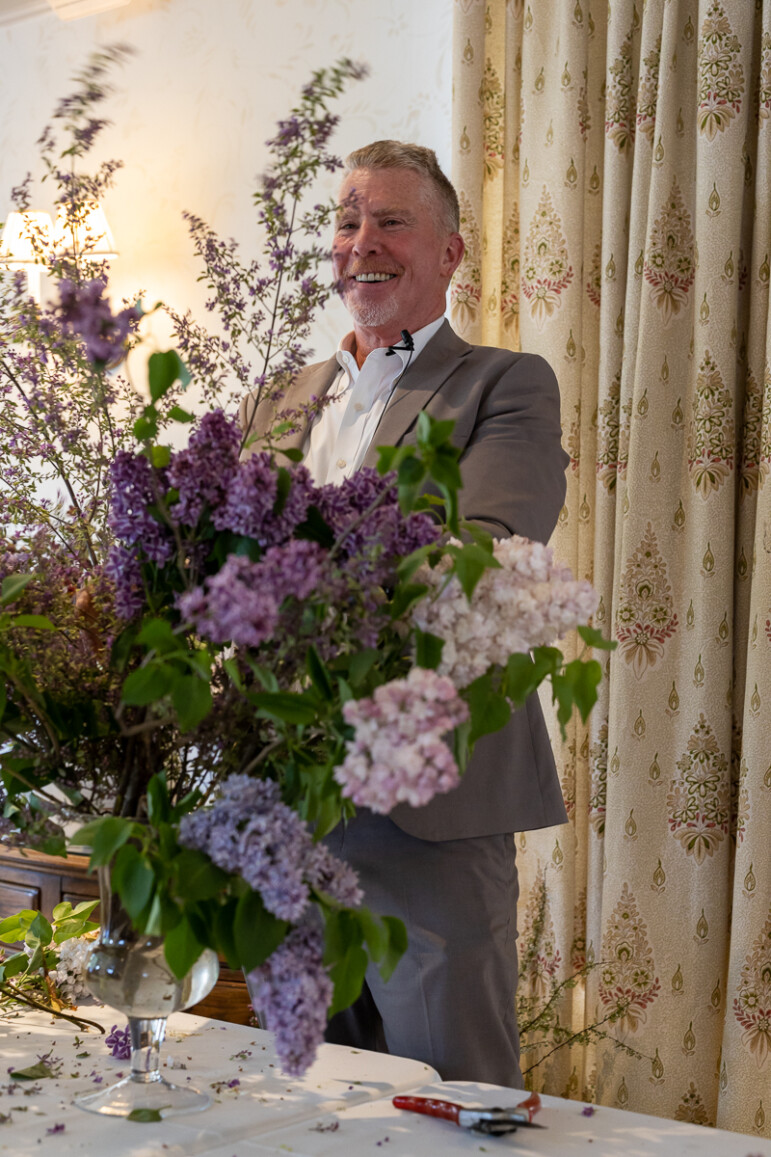 An educational display called "Our Essential Oaks" put the Coastal Live Oak, native to our area, into the spotlight, and drew raves from the judges who handed its creators, Julia Burke and her team (Cathy Glazier, Barbara Giuffre, Cris Heins, Annis Kukulan, Lisa Lomenzo, Kerri Lubin, Christiana Macfarlane, Valerie Matzger and Patty Reed), several awards in the areas of education and conservation. Visitors learned that these oak trees provide a primary food source for hundreds of insects and shade and shelter for animals. The QR code below leads readers to thoughtful and beautifully produced videos about the trees, their critical place in our ecosystem and the insects that play an important role in the balanced food chain. (The video can also be viewed by clicking HERE.)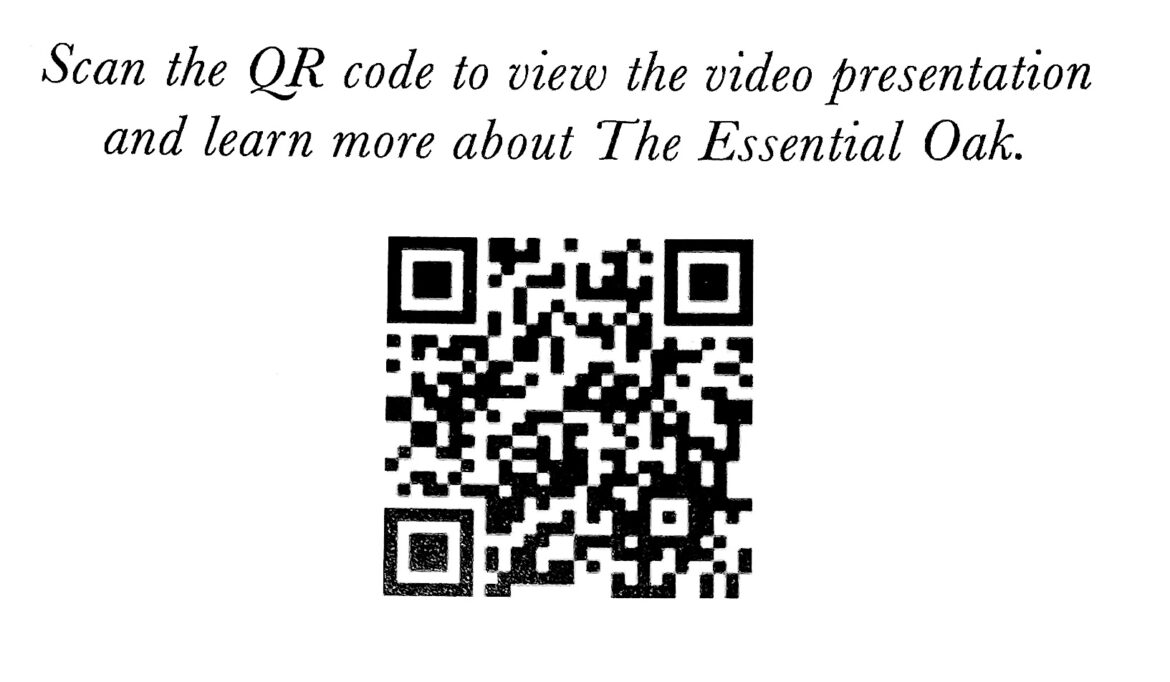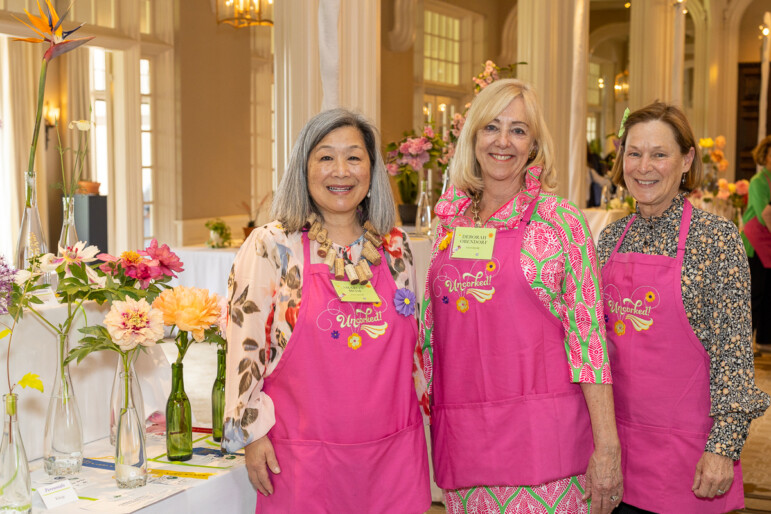 Ensuring the success of last week's show — from the artistry of the flowers and blooms, the displays and the venue to the enjoyment of visitors — were event chairs Lili Bassett, Sharon Hom, and Deb Obendorf who have been hard at work on this production for over two years. As live events had been put on ice for the last three years thanks to the pandemic, "Uncorked!" marked a welcome return to an official Garden Club of America show for the Piedmont Garden Club. The talent and dedication on "dazzling" display were proof that these gardens and their cultivators have not been laying fallow.
Photos by Julie Reichle