California's incoming community colleges chancellor, Sonya Christian, doesn't officially step into her new role until June 1, but she has an urgent agenda: enrolling every ninth grader in a college course.
Right now, just 6% of California students take a college course through dual enrollment in their first year of high school. The time is now, Christian said, to make sure that all 436,192 of the state's eighth graders will be automatically enrolled in a college course next fall.
"Can we do this? We must. We must," Christian said. "We can't wait for tomorrow."
Christian made this urgent call to action earlier this month at the first Dual Enrollment Equity Conference, an event that brought 450 dual enrollment advocates and educators from California's K-12 and college systems to Bakersfield. What she calls her "ninth grade strategy" is emblematic of the type of work she expects to push during her tenure as the next chancellor.
Christian believes that community colleges, which serve California's "most vulnerable students," have the potential to not just change the socioeconomic fortunes of its students but to help the state address issues such as health care and climate change. She wants to see colleges make the bold changes their communities need.
"We just make things happen," said Christian. "We don't look for something external to give us permission to do what is right."
Over the last decade, the state has put forward a host of reforms aimed at the California Community Colleges system. Dual enrollment in high school was expanded, while students' path to baccalaureate completion was smoothed through associate degrees for transfer, community college baccalaureates, guided pathways and the elimination of remedial math and English.
Christian was involved in many of these key reforms during her tenure as the president of Bakersfield College and chancellor of the Kern Community College District. Now, as the incoming chancellor for the statewide system, she wants to see these efforts scaled throughout California.
"That's the reason we're so excited to have Sonya, because she has shown both at the campus level and at the district level what leadership looks like and how implementation looks like with fidelity," Ben Chida, chief deputy cabinet secretary for Gov. Gavin Newsom, told EdSource.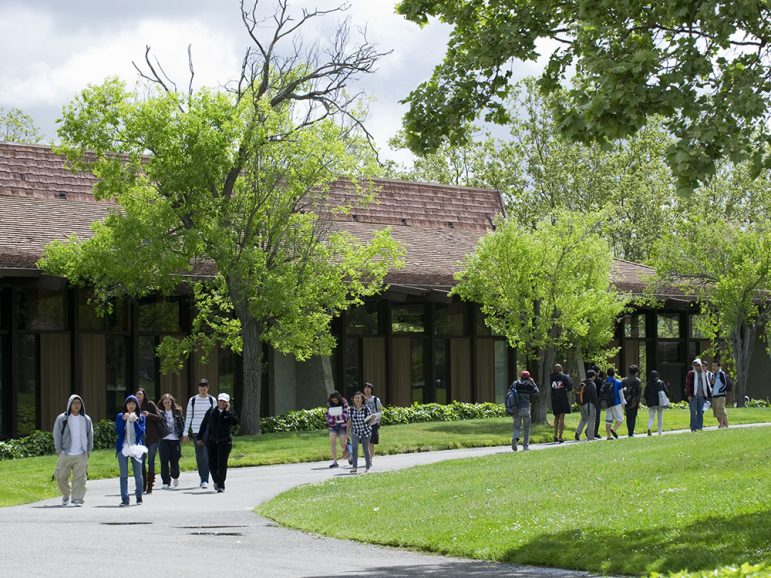 Dual enrollment provides a key example of where Christian wants to see broad expansion without compromising the program's purpose: making college attainable for all high school students.
Chida says Christian's call to enroll every ninth grader in a college class by 2025 is in line with the state's effort to "blur the line" between high school and higher education. "Why not start as early as possible?"
Advocates support Christian's assertion that dual enrollment holds the potential — not yet realized — to bring the benefits of early college to every single student in California. It is a great tool for addressing racial and ethnic disparities in higher education, said Christopher Nellum, executive director of the nonprofit Education West.
"It can be an equity strategy, but it is not currently," Nellum said.
Christian pointed to an EdSource analysis that found Black and Latino students are underrepresented in dual enrollment programs: of 72 college districts analyzed, 59 had a lower percentage of Latino high school students and 52 had a lower percentage of Black students.
McFarland High School is an example of how dual enrollment should look statewide, Christian said. In many high schools, students don't take any kind of college courses until their junior or senior year.
Every incoming ninth grader in McFarland, a small, largely Latino town 30 miles north of Bakersfield, is put on a path to take between 12 and 60 credits by graduation. All ninth graders take a Career and Life Planning course through Bakersfield College, helping create a college pathway that is right for them.
McFarland High School students can obtain an associate degree for transfer in Spanish, which allows them to graduate from high school as a college junior. There are pathways that allow students to knock out general education requirements or earn college credit in agriculture business management, public health, education, photography and welding.
In 2021-22, 71.2% of McFarland students took a dual enrollment course. But schools like these are the exception in California, not the rule. A Wheelhouse study found that 18.2% of high school students in California took a dual enrollment course in 2018-19, though dual enrollment has grown since then. The number of high school students enrolled in community college courses more than doubled between fall 2016 and fall 2022. These dually enrolled students make up nearly 1 out of every 10 community college students.
Christian is eager to see those numbers rise even faster.
She points to 2020 data from the Public Policy Institute of California showing that out of 1,000 ninth graders in California, only 203 low-income students and 440 high-income students will obtain a baccalaureate degree, based on current four-year and six-year college graduation rates. The numbers are starker for certain racial and ethnic groups: only 172 Black students and 181 Latino students, out of 1,000 ninth graders, will get a degree.
"I'm not saying everyone must complete a baccalaureate," Christian said. "What I am saying is that if a student wants to complete a baccalaureate, then we are obligated to give them an opportunity to complete that baccalaureate."
Students in California have long earned college credit in high school through Advanced Placement (AP) courses which Christian says is skewed toward "privileged" students; plus, earning college credit for these courses hinges on passing a test, making them a poor fit for many students.
But the biggest barrier to most students, Christian said, is the requirement that they opt in to take college courses.
"If you create choice, the privileged really make use of that choice," said Christian. "But if you have a default setting, then you are opening it up for all students."
A through-line of Christian's career is the effort to bring college to the community, instead of waiting for students to show up.
"It's really about flipping the idea of 'build it and they will come,'" Christian told EdSource.
Rural residents weren't showing up to college in Kern County, where fewer than half of high school students attend college. The marquee program during her tenure as president of Bakersfield College was a program that sought to expand the college's reach beyond its main campus in Northeast Bakersfield and into rural communities where as few as 3% of residents have college degrees.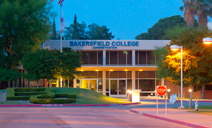 That has resulted in programs such as Bakersfield College in the Vineyards, an outreach program where fieldworkers can learn about college, adult education and opportunities for their children. It also meant offering dual enrollment to high schools in rural communities, such as McFarland, Arvin, Delano, Shafter and Wasco.
Today, the Kern Community College District has one of the largest dual enrollment programs in the state. In fall 2022, 9,942 students were in dual enrollment in the Kern Community College District — second only to Los Angeles.
"We know how to do it," Christian said, adding that the state "can find a way" to resolve issues of capacity.
Much of the governance happens locally among the 73 college districts. While some see this as an unwieldy, balkanized system, Christian sees local governance as a virtue. The strength of community colleges, she said, is in their deep connections to communities, including locally governed boards and partnerships with community organizations. She said she plans to leverage that structure to move her agenda — and to move it quickly.
"We are going to work every day to make it happen, not tomorrow, not the day after, but today," she said. "We're going to move with urgency."