Chico State has ended a contract with a mental health counselor hired to help faculty and staff cope with allegations that a biology professor threatened to shoot campus colleagues after university officials learned from court filings that she was also treating that very professor, David Stachura.
The counselor, Christina W.H. Wong, didn't disclose the apparent conflict of interest to university officials, according to documents and interviews. Wong's "no longer active in our system and will not receive new referrals," campus spokesperson Andrew Staples told EdSource.
Wong, a Chico-based licensed clinical social worker, has treated Stachura regularly since October 2021 according to a declaration Stachura filed in state Superior Court as part of his effort to stop the university from obtaining a permanent workplace violence restraining order barring him from campus. She began treating other faculty and staff affected by the alleged threats in January.
Neither Wong nor Empathia, the private company through which she was hired, responded to multiple messages seeking comments. It is not known if Wong disclosed her work for the university to Stachura. His attorney, Kasra Parsad, declined to comment on the matter.
An ongoing hearing in state Superior Court is scheduled to resume May 18.
Wong was one of two counselors hired through Empathia earlier this year to meet with employees concerned by Stachura's alleged threats of gun violence, which EdSource reported in December. Counseling was provided to faculty and staff within the math department because it is in the same building as the biology department.
Wong has also worked "for several years" in an unpaid position with the Chico State School of Social Work where she supervises a student intern for an hour a week, Staples said.
University officials confirmed the apparent conflict after Wong disclosed it in the April 14 court filing in which she stated she began treating Stachura in October 2021 for "multiple stressors in his life."
"No one in university administration was aware Dr. Wong had or was supporting Dr. Stachura, nor would it have been appropriate for us to ask about her clientele," David Hassenzahl, dean of the College of Natural Sciences wrote in an April 18 email to staff.
Wong is also a senior program coordinator for Glenn County's Health and Human Services Agency. In 2011, then-Gov. Jerry Brown named her to the state Board of Behavioral Sciences, which licenses psychologists, therapists and clinical social workers. She left that board in 2021 and was then appointed to the state Board for Professional Engineers, Land Surveyors, and Geologists by Gov. Gavin Newsom, where she currently serves.
The university could have done more to determine if Wong was conflict-free, said Lindsay Briggs, a professor of public health and the faculty rights co-chair of the university's chapter of the California Faculty Association, the faculty union. "It would not have been inappropriate to say, 'Do you have any connection with the current case going on?' To which she should have said 'yes.'"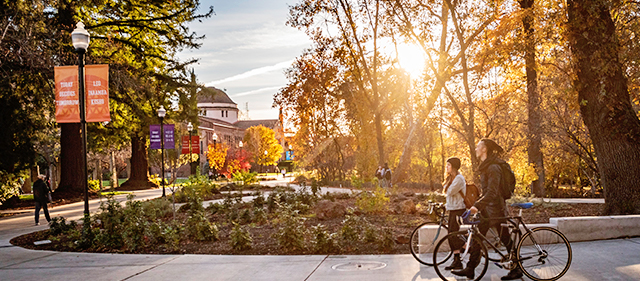 Briggs said the belated disclosure of Wong's apparent conflict has further eroded faculty confidence in how the university administration has dealt with revelations about Stachura's alleged threats and that faculty members are angry about it.
"People are saying, 'Why would I trust the university again?"' Briggs said. "We trusted them in the first place to find us somebody to talk to, and look what happened. So why would we do that again?"
She added: "Being Stachura's counselor of record, I think is a huge thing.
"To not disclose (up front) that she had a direct connection to Stachura? I blame her primarily, but I think it is just negligence on all sides."
"Of course, this is very tricky and complicated," said Kendra Roberson, president of the Clinical Social Work Association, a national trade group based in Ohio.
Federal privacy laws would have banned her from directly saying Stachura was her patient, but Wong could have told the university, "I am treating someone else on this campus,'" and declined to work with members of the math department, Roberson said. "That is certainly an option." Roberson likened it to a counselor declining to treat multiple family members individually. "Some clinicians won't see someone in the same family at all unless it's specifically for family therapy. It would be too complicated," she said.
"Generally speaking, when there's an understanding that there is someone that you're treating clinically that has a relationship with somebody else that you're treating, it's important that the clinical social worker identify how it is that boundaries are being managed," Roberson said. "She might have opted not to take the job."
Roberson added that "It would be very difficult to see (the employees) without also talking about this person who is also the client. That would be very challenging."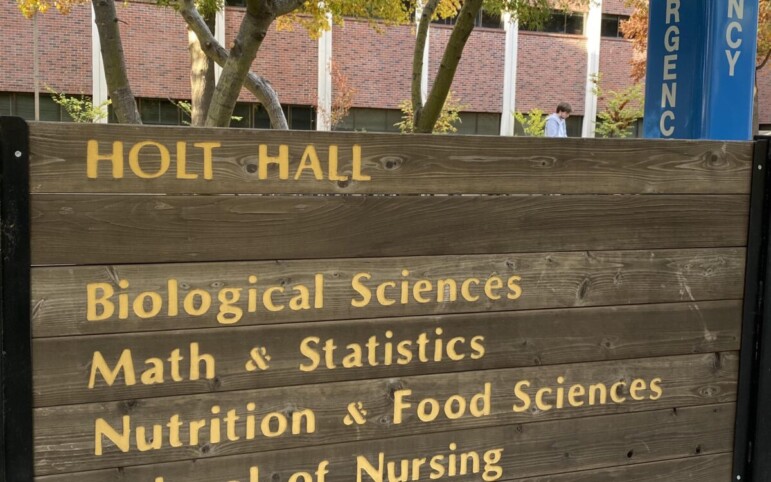 Nearly a month before Wong's declaration was filed in court, a math professor had emailed Hassenzahl saying that she'd discovered that "Stachura contracts the services regularly" of a Christina Wong, and she wanted to know if it was the person of the same name counseling the math department.
The professor, Robin Donatello, had stumbled on payments Stachura made to Wong because they all used the online payment system Venmo. Donatello said she knew Stachura casually and had beers with him on occasion, paying him back through the app, which allows users to view the transaction history of people with whom they also transacted.
Stachura had written in the app his payments to Wong were for "talking," Donatello said.
"I just happened to recognize" Wong's name, Donatello said. Donatello did not attend any of Wong's counseling sessions.
Hassenzahl replied to Donatello that he "would expect that (Wong's) clientele is confidential and that she has a professional obligation to avoid potential conflicts of interest." The matter apparently went no further until Wong's court filing surfaced in which she reported her work with Stachura.
After the April court filing was found, Hassenzahl wrote in his email to staff that when he was alerted in March, he "presumed (Wong) had done her due diligence" and would not have agreed to counsel math department members if there was a potential conflict.
Staples, replying to questions asked of Hassenzahl, said the dean didn't know about the Venmo transactions until they were recently posted on social media.
"It is now my understanding that Dr. Wong may not have considered it to be a conflict or given you the opportunity to decide that for yourselves," he wrote, adding that the disclosure was "upsetting and distressing" to department members who had met with Wong. "We are working with Human Resources and Empathia to ensure this does not happen again in the future."
Donatello said the university has to do better.
"After the department meets with her it was like, "Oops. Yeah, sorry. There was a conflict. Our bad.
"Someone should have known."
Daniel J. Willis, Edsource data journalist and Michael Weber, Chico Enterprise-Record reporter, contributed to this story.