Freebie of the week: What most people recognize as graffiti art arose in the late 1960s in such places as Philadelphia and especially New York, which, by the early to mid '70s, was the unofficial capital of an art form that many people opposed. Created by everyone from political activists blasting ideas to gang members claiming turf to rebellious young artists with a flair for spray-paint penmanship, graffiti to many in the mainstream represented a defiant underbelly of society that could not be restrained.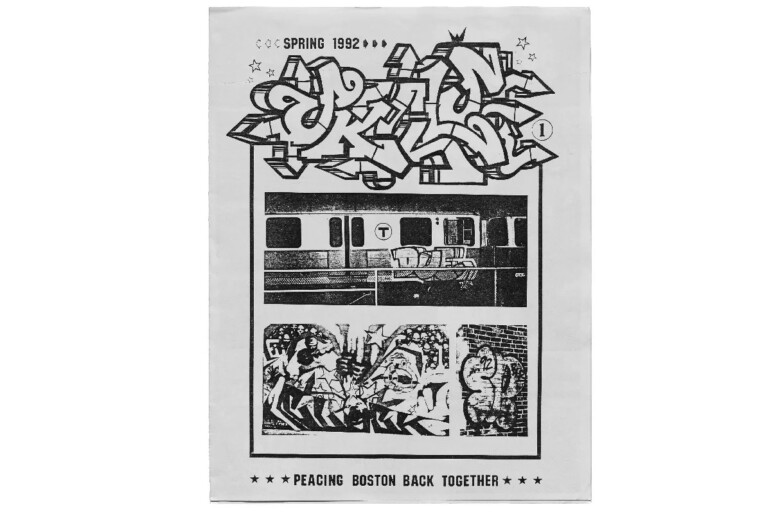 And a lot of it was marvelous.
By the late '70s, cities were cracking down on graffiti with a variety of means, but artists found new forums to display their talents. During the '90s, vibrant and spirited graffiti zines took root, echoing the scruffy, DIY style and ethos of punk, underground rock, tattoo art, graphic novels, and more. And since pretty much every slice of the '90s has gotten a new look in the past several years (did we really need a "Full House" reboot, people?), it's about time someone revisited the graffiti zine golden years.
Someone has. San Francisco museum Letterform Archive has just opened what's said to be the first extensive exhibit in the country looking back at the indie graffiti zines, as well as the artists and writers, that flourished in the '90s. Titled "Subscription to Mischief," the exhibit offers examples and insights into more than 40 zines as well as details and history about artists involved and methods they employed. The show was created by Letterform Archive's librarian Kate Long Stellar with guest curators such as Greg Lamarche, a famed artist and creator of one of the scene's best-known publications, "Skills."
The exhibit runs through Nov. 1 at the museum, 2339 Third St., fourth floor, in San Francisco. On Thursdays from 1 to 8 p.m., admission is free. On Fridays through Sundays, the museum is open 11 a.m. to 6 p.m. and admission is $10 (free to those 12 and under). More information is at letterformarchive.org
---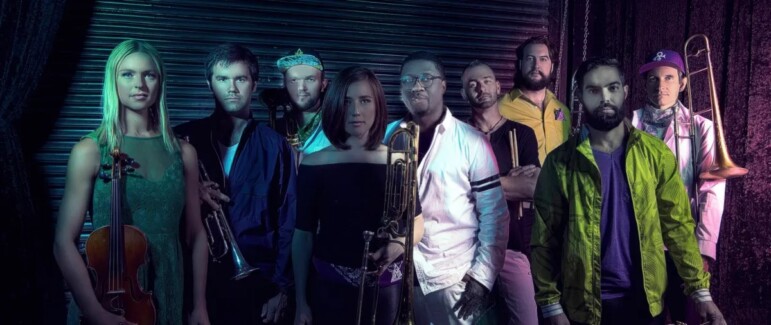 Signed, sealed and delivered: The Jazz Mafia's annual concert tribute to Stevie Wonder is a glorious example of one creative dynamo paying homage to another. No one needs an introduction to Wonder, the legendary musical artist who created more unforgettable pop tunes than almost anyone in the 20th and 21st centuries.
If you are not familiar with the Jazz Mafia, you might want to change that. The outfit is actually an umbrella for a number of different bands under the direction of talented trombonist, band leader and creative spirit Adam Theis. Collectively, the musicians are known for their dazzling renditions of original works as well as a wide range of pop, jazz, hip-hop and other standards.
Each year, the group performs a concert tribute to Wonder marking the icon's birthday (May 13). On Saturday, Jazz Mafia will hold forth at Stanford University's Bing Concert Hall Studio, with two performances. Just what is on tap is not listed, but expect a night of spirited reinventions of Wonder classics as well as cuts from deep in his memorable catalog. As organizers put it, you'll hear "songs that really make you love Stevie, and ones you may not have heard that will make you love him even more."
Performances are at 7 and 9 p.m. Tickets are $30-$40; go to live.stanford.edu.
---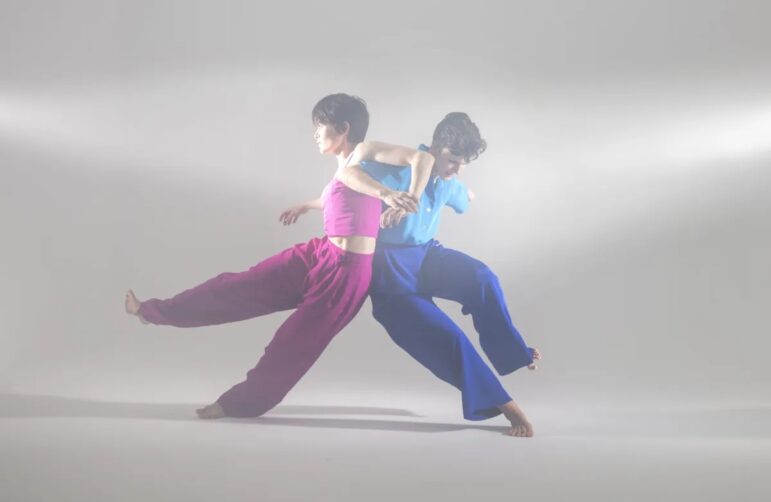 Foreseeing the future: Known for empathetic, relatable productions (with lovely movement) that take on the human condition, the contemporary dance troupe Sharp & Fine seeks to answer the question "What would happen if you could see the future?" in its new dance-theater piece "Imaginary Country" premiering at Z Space in San Francisco on May 12-14.
Created by choreographer sisters Megan and Shannon Kurashige (Sharp & Fine co-founders) in collaboration with dancers, musicians, composers and designers, "Imaginary Country" is the culmination of workshops in which people of varied ages and cultural backgrounds shared their thoughts about a world where human connections and hope prevail. In making the show during a time when many are disheartened by prospects for the future, Megan Kurashige said, "We are interested in the enormous power and intimacy that would come with the gift of clairvoyance, and how that might challenge a relationship. It's interesting to consider how utterly vulnerable you would be if someone knew everything that was going to happen to you."
Featuring a cast of five performers and four musicians playing original music, "Imaginary Country" is onstage at 8 p.m. Friday-Saturday and 2 p.m. Sunday at Z Space, 450 Florida St., San Francisco. Tickets are $25-$35. Visit sharpandfine.org/imaginarycountry.
---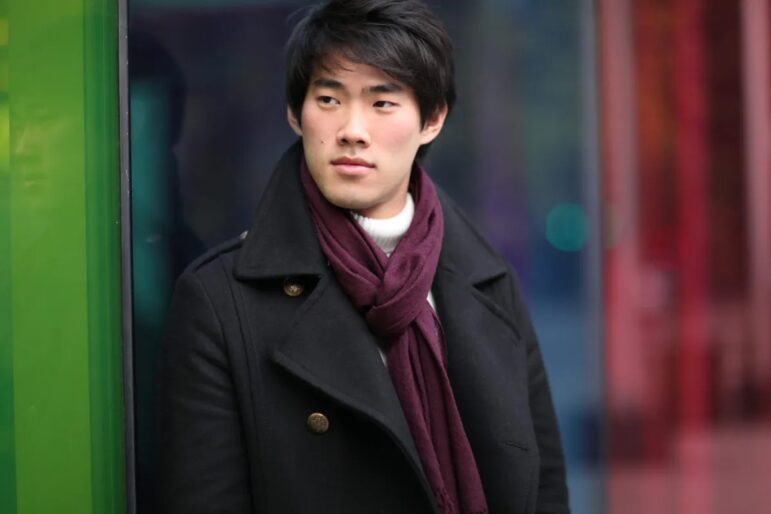 A change of plans: It was supposed to be internationally renowned violinist Hilary Hahn bringing the Brahms Concerto to this weekend's San Francisco Symphony concerts in Davies Hall, but she has fallen ill. Nevertheless, concertgoers may be grateful that an up-and-comer from Montreal is stepping in to replace her.
Parisian-born Canadian pianist Bruce Liu, 26, holds the first prize from the 2021 Chopin International Competition, and he will be playing, not Brahms, but the Beethoven Piano Concerto No. 3 under the baton of Venezuelan guest conductor Rafael Payare on Thursday, Friday and Saturday nights at 7:30 p.m. Retained on the program are William Grant Still's "Darker America," in its first San Francisco Symphony performance, and Richard Strauss' tone poem "Ein Heldenleben."
Find concert tickets, $35-$199, at sfsymphony.org or 415-864-6000.
---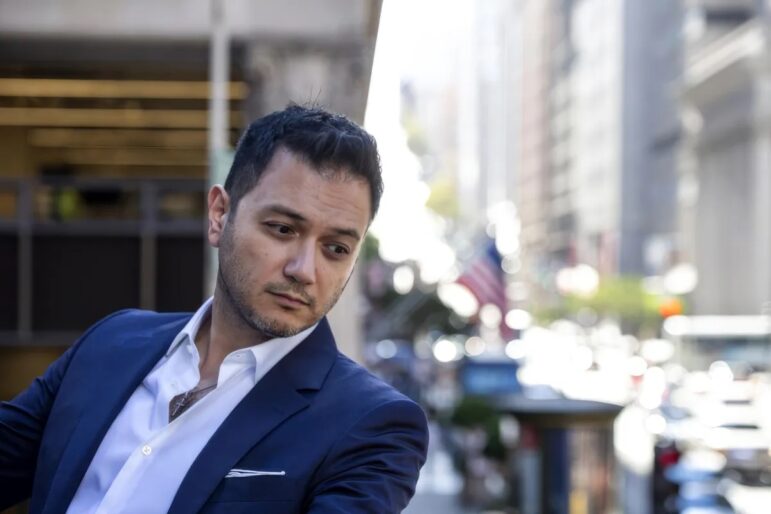 Out with a bang: Music director Daniel Hope and The New Century Chamber Orchestra are winding up the ensemble's 30th anniversary season with not one, but two world premieres on a program they are labeling "Points of Origin." "Stranger" for Tenor and String Orchestra, as arranged by composer Nico Muhly, notably one of the eight brain trust artists San Francisco Symphony Music Director Esa-Pekka Salonen has appointed as collaborative partners this season, was originally a piece for tenor and string quartet, co-commissioned by NCCO for this reworking.
The ensemble will perform it with the singer for whom it was written, the celebrated tenor Nicholas Phan. Also debuting on the program is "… I may turn to salt," by British composer Hannah Kendall, winner of the 2022 Hindemith Prize for outstanding contemporary composers. Jessie Montgomery's "Banner," Benjamin Britten's "Variations on a Theme of Frank Bridge" and Ralph Vaughan Williams' "Fantasia on a Theme by Thomas Tallis" complete the program.
Performances take place at Berkeley's First Congregational Church at 7:30 p.m. Thursday, San Francisco's Presidio Theatre at 7:30 p.m. Saturday and San Rafael's Osher Marin JCC at 3 p.m. Sunday. Tickets, $30-$67.50 are available through ncco.org or by calling 415-392-4400.