Freebie of the week: The first week of the month can be a boon to arts and culture lovers. Some museums offer free or discounted admission on the first Tuesday, Wednesday, Thursday, etc., of each month. One of these is the Berkeley Art Museum, which is hosting a wonderful exhibit devoted to one of the Bay Area's most revered Latina artists. "Amalia Mesa-Bains: Archaeology of Memory," on display through July 23, features a wide variety of works by the 79-year-old visual artist, teacher and author.
There are 14 large-scale installations as well as some two dozen prints and other works. Most present a contemporary feminist spin on such traditional Latina scenes as home altars, ofrendas (offerings for the dead), roadside resting areas and yard shrines. Subjects range from an Aztec Earth goddess to Dolores del Rio, a Mexican-born Hollywood screen star during the 1930s and '40s, to the Rio Grande.
The museum (part of the Berkeley Art Museum and Pacific Film Archive, which offers a full schedule of movie screenings) is at 2155 Center St., Berkeley. It's open 11 a.m. to 7 p.m. Wednesday through Sunday and is free to all visitors the first Thursday of each month (admission is $14 the rest of the time). More information is at bampfa.org.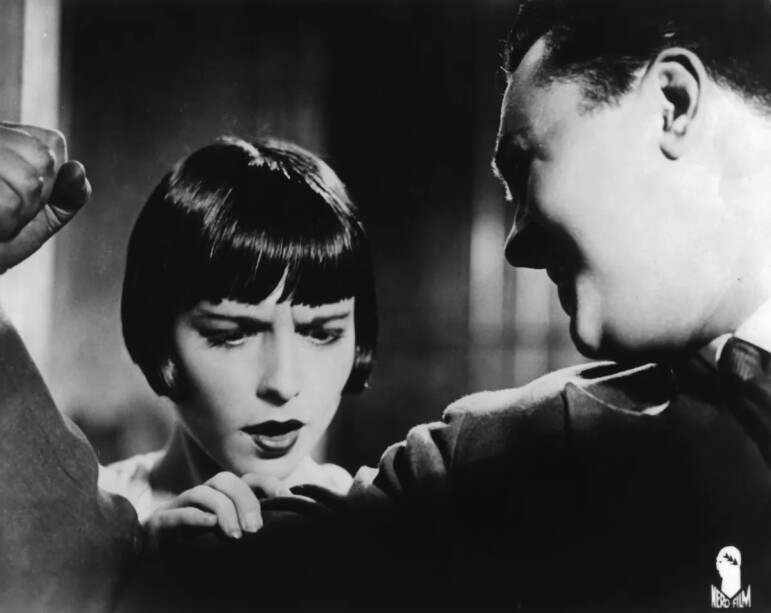 Unearthing 'Pandora's Box': Louise Brooks was already a celebrity and sex symbol by the time she made "Pandora's Box" in the late 1920s. With her sultry looks, piercing eyes, influential bob hairdo and reputation for being something of a free spirit, Brooks was a star in the making. But her film career had struggled among a series of supporting roles in flops and lesser-regarded comedies.
So disgruntled with her American films and the Hollywood scene, Brooks scotched her contract with Paramount Pictures and ventured to Germany, where she landed a starring role in director G.W. Pabst's 1929 silent "Pandora's Box" (he reportedly passed over Marlene Dietrich for the part). The film follows a seductive young woman whose sexually uninhibited ways, of course, lead to her downfall. The acclaimed film, as Brooks put it, converted her from a "a pretty flibbertigibbet" in Hollywood to a respected actor who became a global film star and early proponent of the naturalistic form of acting.
After appearing in a handful more European films, Brooks returned to America, where her career eventually ran into more roadblocks, especially after she turned down a starring part in "The Public Enemy" with James Cagney. But "Pandora's Box" remains a silent film classic. You can see a restored version at 7 p.m. Saturday at Oakland's classic Paramount Theatre, 2025 Broadway, with the score performed live by San Francisco Music Conservatory students and the Club Foot Orchestra, a Bay Area ensemble specializing in silent film scores which last performed the "Pandora's Box" music in a series of acclaimed 1995 screenings. Tickets to Saturday's showing, presented by the San Francisco Silent Film Festival, are $35. Go to silentfilm.org.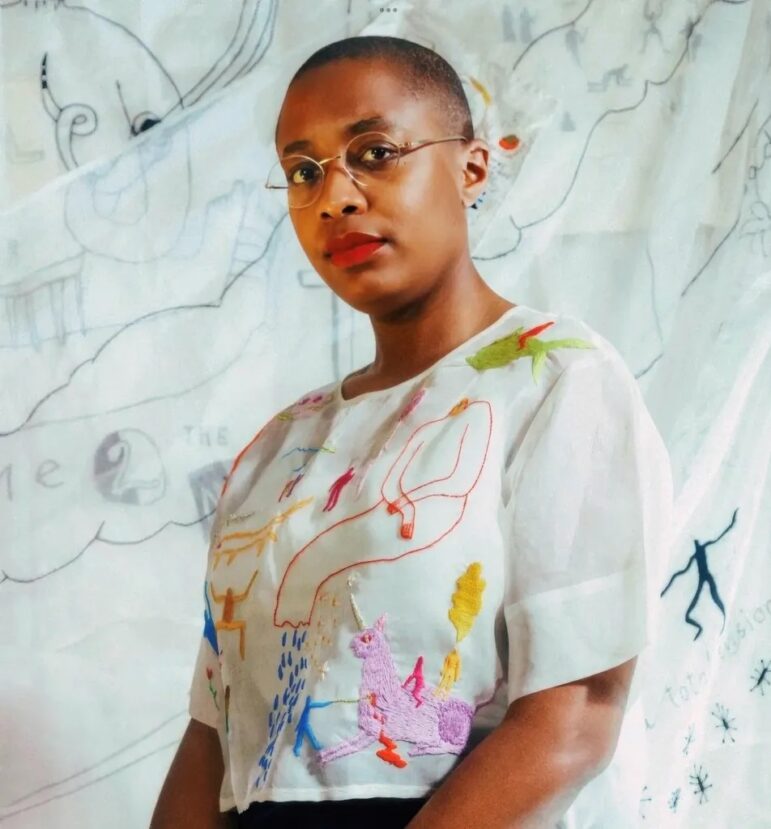 Salvant's new/old songs: Three-time Grammy-winning jazz singer Cécile McLorin Salvant's extraordinary musical talents are seemingly matched only by her fertile imagination. And both facets of her talent will be on display during her weekend set at SFJAZZ Center, 201 Franklin St., San Francisco.
Salvant is blessed with a rich, nimble voice that can delve effortlessly into blues, R&B and pop standards, and interpretive skills that are even more extraordinary when you consider that she is but 33 years old. Salvant comes to SFJAZZ for four shows Friday through Sunday to showcase her acclaimed new album, "Mélusine," a collection of Salvant originals and reinterpreted songs, some of which date as far back as the 12th century. "Mélusine" recounts an ancient folk tale about a woman who was cursed as a child to turn into a serpentine creature every Saturday.
Singing in French, English, Occitan and Haitian Kreyòl, Salant will be accompanied at SFJAZZ by her quintet featuring pianist Sullivan Fortner. Performances are 7:30 p.m. Friday and Saturday and 3 and 7 p.m. Sunday. Friday's show will also be live streamed for SFJAZZ members. Tickets are $40-$120; go to www.sfjazz.org.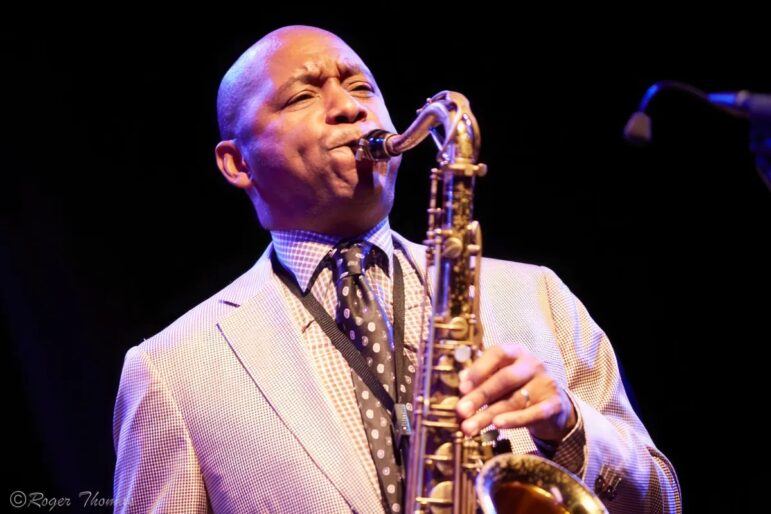 All that jazz: If it don't mean a thing if it ain't got that swing, then this weekend's San Francisco Symphony concerts in Davies Hall are highly significant. Jazz great Branford Marsalis brings his saxophone to the stage to join guest conductor Thomas Wilkins and the orchestra in its first performance of "Hot-Sonate," a 1930 work by Erwin Schulhoff.
A Czech who was one of the first European composers to incorporate jazz elements into classical music, Schulhoff's death in a Nazi concentration camp in 1942 brought an untimely end to his successful career. The rest of the program is also steeped in cool: Leonard Bernstein's Three Dances from "On the Town," John Williams' "Escapades" from his score for the movie "Catch Me If You Can" and the great Duke Ellington's "Harlem."  
Performance times are 2 p.m. Thursday and 7:30 p.m. Friday and Saturday. Find tickets, $35-$135 at sfsymphony.org and 415-864-6000.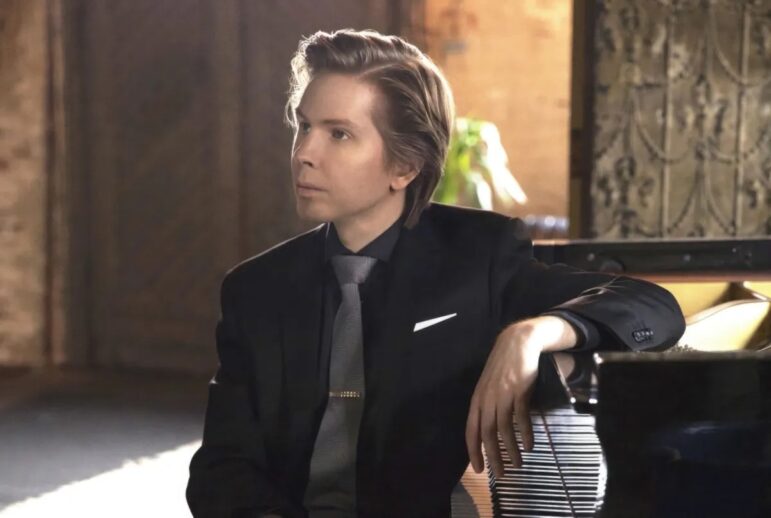 A veritable virtuoso: Juho Pohjonen, a Finnish pianist of exceptional technical skill and expressiveness, returns to the Steinway Society's lineup on Saturday evening, bringing a program that will highlight the breadth of his talent. He'll open with Edvard Grieg's Ballade in G minor, Op. 24 and conclude with the dreamily romantic Four Ballades by Frederic Chopin, widely considered the pioneer of that genre for the piano.
But in between the two will come a real finger-buster – Maurice Ravel's "Gaspard de la nuit," a three-movement work the composer reputedly wanted to rival the difficulties of Mily Balakirev's "Islamey," especially in its concluding "Scarbo" section. But challenging as it is to aspiring pianists, Ravel was also able to imbue the work with his trademark shimmering beauty.
Catch a whiff of what we mean with this video of its first section, "Ondine," here: https://youtu.be/XFOFXqXm6Sk. The performance takes place at 7:30 p.m. in the Cubberley Theatre in Palo Alto. Tickets, $45-$70, are available at steinwaysociety.com and 408-300-5635.