Family: Steve, Jen, Bailey, and Abigail Gregovich
Pet: Maple
Age: 1
Breed: Mixed (14 breeds)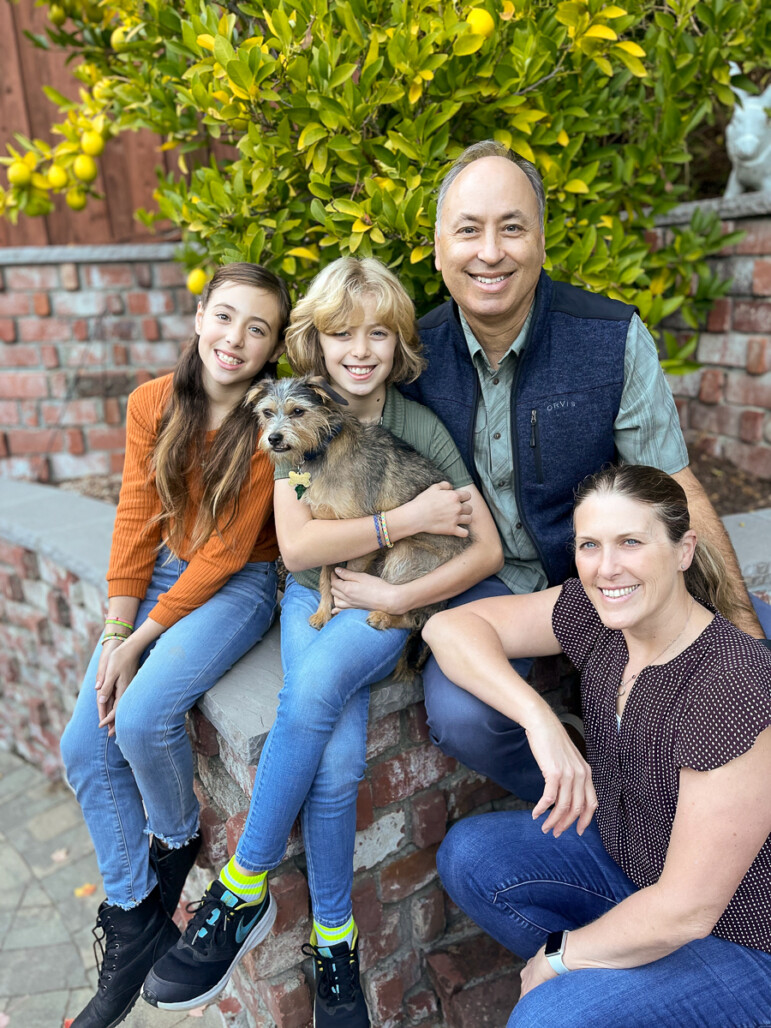 Adoption story: Maple was a rescue from RocketDog Oakland. We fostered her when she was 14 weeks old and 7 pounds. She was the mid-sized puppy of her litter that were all rescued. She was the most comfortable being held but was shy and nervous. We brought her home and started teaching her what it was like to be with a loving family. We advertised her around for adoption, but fell in love with her over the few weeks we had her. We opted to make her our forever puppy and became a "foster fail" family. We could not have made a better choice.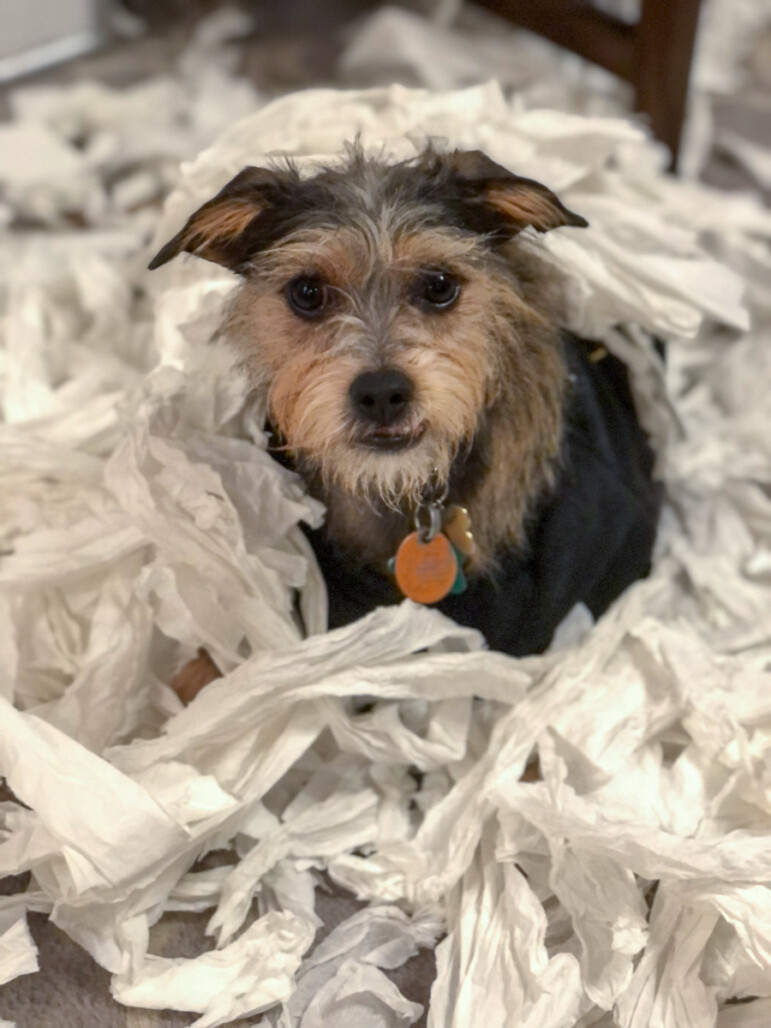 She completes our family. We love her personality, her affection for her family, and her silly antics.
Likes: Squeaky toys, bully sticks, chasing balls, playing keep away, and showing off her tricks for treats.
Dislikes: Being without her family, being in direct sun for any extended time, being moved when she is snuggled down to rest.
Interesting facts: She loves carbs! She begs for pretzels and bread. And she loves red bell peppers.