Family: Kathleen and Geoff Henrikson
Pet: Finn, short for Finnegan
Age: 2
Breed: Australian Shepherd
Adoption story: In 2021, we unexpectedly lost one of our two Aussies to cancer. We were heartbroken and knew that we wanted to get another Aussie. [After checking with breeders] we found Finn almost immediately — I liked everything about him and I figured it must be fate. He is the sweetest guy who has been such a wonderful addition to our family, and he was even warmly welcomed by our 14-year-old Aussie.
Likes: First and foremost, he loves to chase and be chased. He also loves playing with other dogs, taking long walks, almost every human food, lounging on a bed, wrestling with his dad, back scratches, tearing apart stuffed animals, having guests, and more.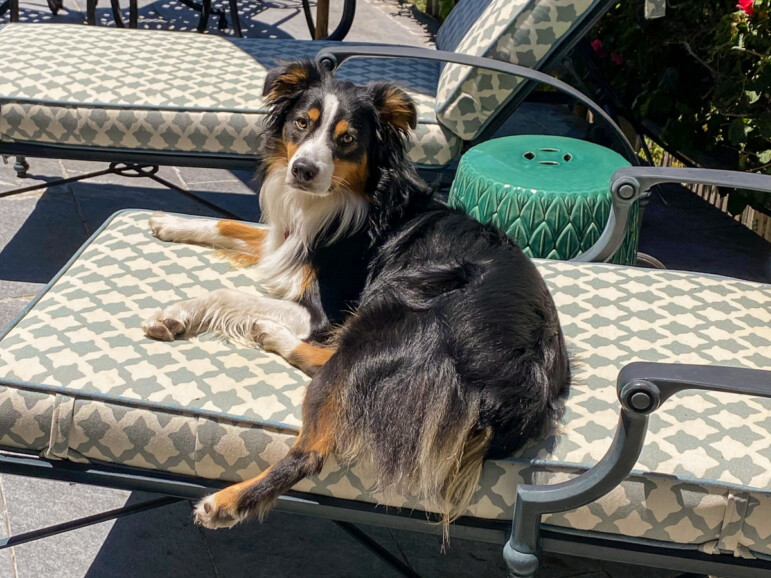 Dislikes: Finn really hates riding in a car. When we leave our house to go for a walk, he usually drags me past the first few houses until he is sure that he won't be made to get in the car. He will, however, willingly ride in the back of a John Deere utility vehicle. He also despises squirrels.
Interesting facts: Finn loves every dog and every human. We go for long walks every day, and he always wants to meet every person and every dog that we see. He often just sits down and stares intently at them. It is surprising how many people will cross the street to come meet him. Please come meet him if you see us!