Piedmont High School's boys lacrosse team continued its strong season, posting wins over Washington-Fremont and University-San Francisco before dropping a match against De La Salle, one of the top teams in the area.
The Highlanders defeated Washington on March 31, 22-7 at Witter Field. Henry Brayer had six goals, Jack Nelson had four goals and an assist, while Nathan Fredericks and Soren Dixon each added three goals and two assists. Piedmont jumped all over the over-matched Huskies, taking a 15-0 lead after one quarter and cruising thereafter.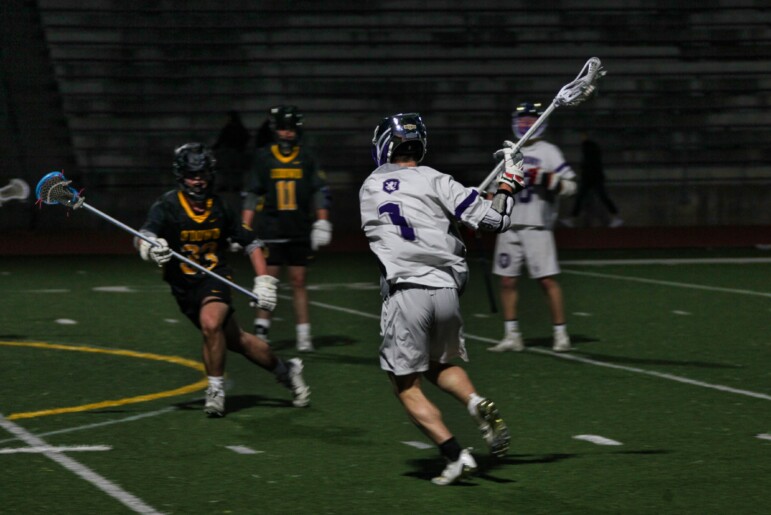 Oliver Shafroth scored two goals and Rylan Nelson added one.
Hayden Harrison and Caedmon Dunford scored the goals for Washington.
The next day, Piedmont beat University at Paul Goode Field in San Francisco, 22-7. The match was close after one quarter, with the Highlanders leading, 4-2, Then, Piedmont broke it open, outscoring the Red Devils 8-1 in the second quarter.
Fredericks had six goals and two assists to lead the way. Brayer had five goals and Rylan Nelson had four. Jack Nelson had two goals and six assists. Dixon scored three goals. Shafroth and Curtis Hohener each had a goal as well, with Shafroth adding an assist.
Finn McHugh, Will Stegall, and Owen Field each scored two goals for University.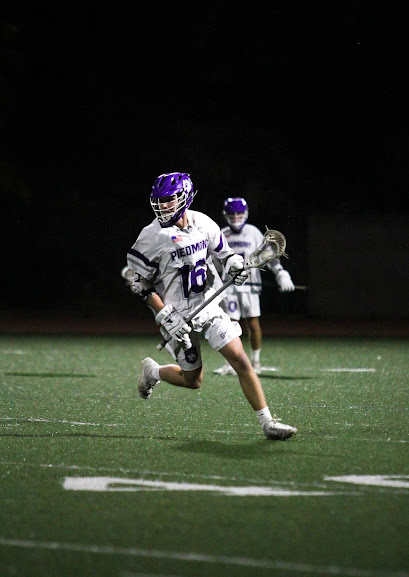 On April 7, Piedmont fell at De La Salle, 15-6. Jack Nelson scored three goals to lead the Highlanders. Rylan Nelson, Fredericks, and Brayer scored the other goals. The Spartans got goals from nine players, led by three from Henry Benner and two apiece from Carson Fialho, J.C. Romo, Mikey Lencioni, and Kellen Dunn.
On March 24, Piedmont defeated Berkeley on the road, 17-5. Brayer scored seven goals and Dixon had five, with the latter notching an assist as well. Fredericks had two goals and Shafroth, Jack Nelson, and Rylan Nelson each scored one. Marc Rebusi scored twice for Berkeley.
Piedmont is now 7-3 on the season. The Highlanders next scheduled match is April 18 at home against Acalanes.