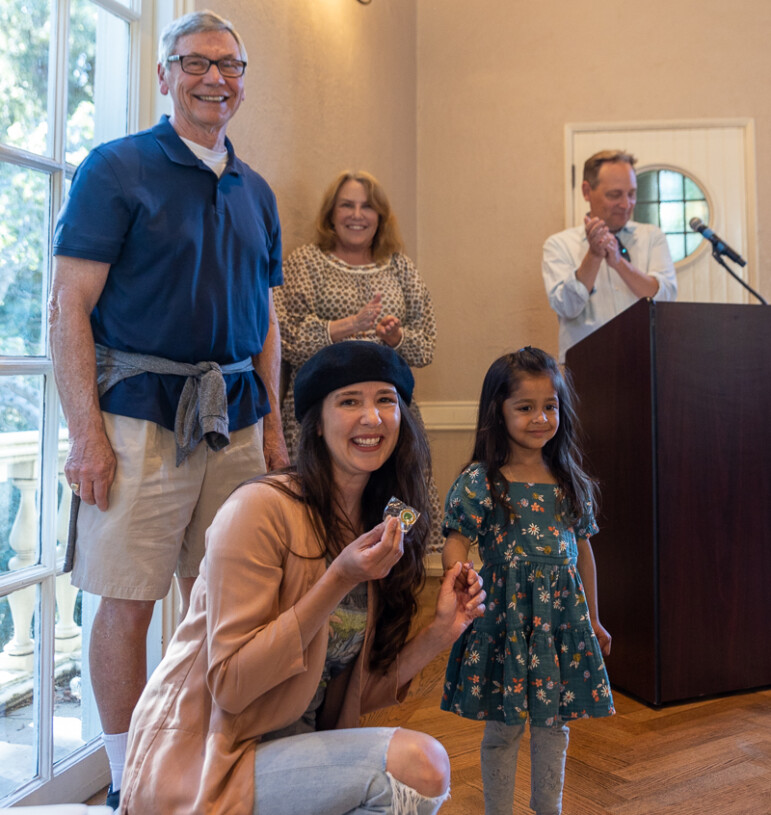 Tree lovers of all ages attended the City of Piedmont's annual Arbor Day celebration on April 27 from 5-7 p.m. at Community Hall. Park Commissioner Tom Smegal announced the 2023 Heritage Tree class and recognized the nominators. City Council member Conna McCarthy also attended the event.
Trees selected for recognition this year are:
Ceanothus Trees at the Linda-Kingston Triangle, nominated by Patty Dunlap and Jamie Totsubo
Copper Beech in Crocker Park, nominated by Alicia Bacon
Mulberry Trees at Hampton Park, nominated by the students of Piedmont Play School and Walking on Wednesday group
Palm Tree at the Piedmont Recreation Department building, nominated by the students of Hillside Preschool
Coast Live Oaks at the Tot Lot in Piedmont Park, nominated by Piedmont Connect and Connie Herrick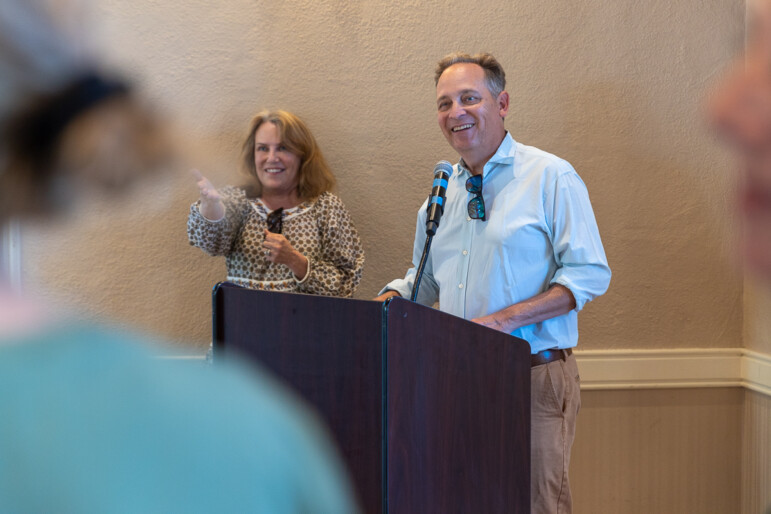 Nominators of Heritage Trees will be named on future signage marking Heritage Trees, listed in the interactive Piedmont Heritage Tree map on the city's website, and featured in a KCOM Heritage Tree Showcase video.
Attendees were also able to try an interactive demonstration of the city's new "Treekeeper" software, ask tree-related questions of an arborist, check out public works trucks and equipment, and get information on healthy and sustainable gardening practices. The Piedmont High School jazz band performed.