The City of Piedmont invites community members to celebrate extraordinary construction and landscaping projects completed over the last year on Wednesday, April 19 at the Planning Commission Design Awards Gala. The gala will be held at Community Hall (711 Highland Avenue) and begins at 5:30 p.m.
Each year, the Planning Commission recognizes a small number of exemplary projects with a Design Award. Projects receiving Design Awards reflect the highest level of design excellence among all that have come before the Commission for review. To be eligible for consideration, a project must conform to Piedmont's design and planning guidelines and must have completed construction in the previous calendar year.
The gala is an opportunity to learn more about the projects selected for recognition and share appreciation for the property owners, architects, designers, and contractors whose projects rise above the already high bar for work that enhances the beauty of Piedmont's built environment.
Seven projects were selected to receive a 2023 Design Award for excellence across a wide span of project types, ranging from Accessory Dwelling Unit Design to Landscaping and Outdoor Living to Deck Design and Window Replacement. Recipients are listed below.
Excellence in Accessory Dwelling Unit Design: 2070 Oakland Avenue
Property Owners: Laurie Schweitzer and Jai Balkissoon
Architect: Tim Wooster
Contractors: Wesley Bascom, Lookfar Builders; Lulu Sanchez (tiler); Sammy Capurro, Capurro Plumbing; Becca Durkee; Morning Glory Gardens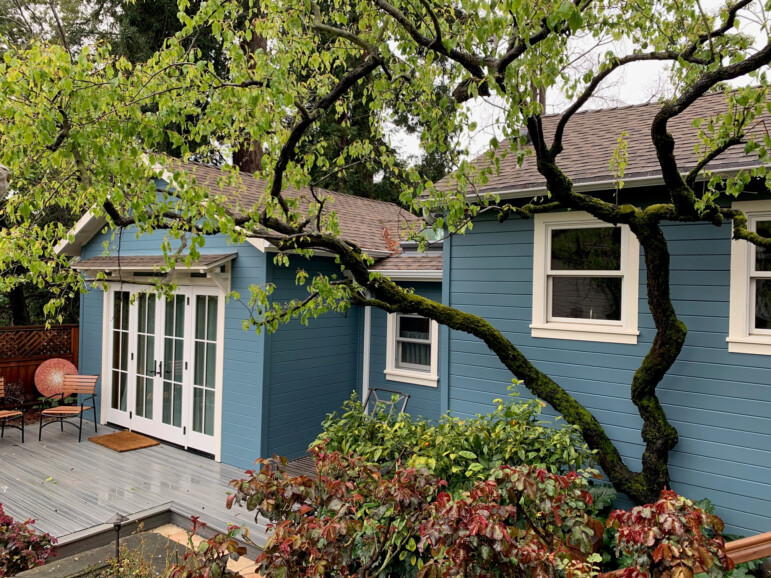 Excellence in Accessory Dwelling Unit Design: 204 Pala Avenue
Property Owners: Regina O'Connor and Jesse Hull
Contractor: Bryan Keane, Custom Construction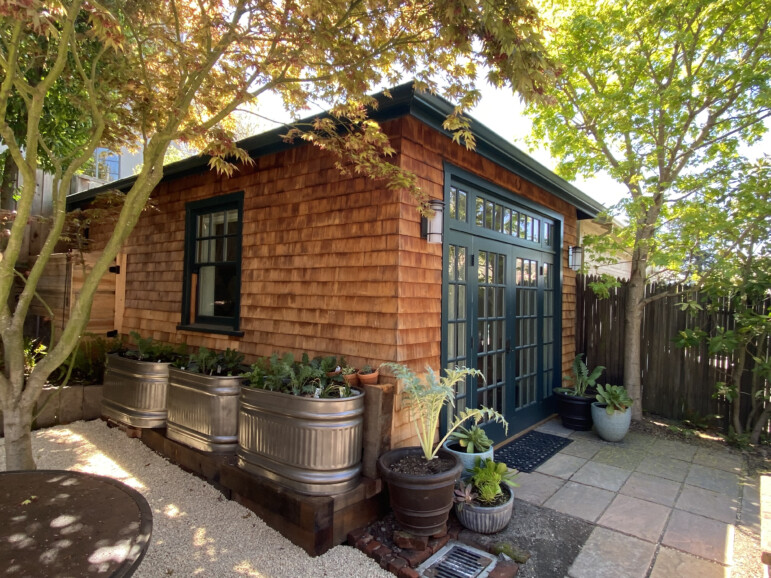 Excellence in Home Renovation and Expansion: Residence on Pala Avenue
Property Owners: Zach and Cori Kau
Architect: Carolyn Van Lang
Contractors: Ry Miller, Madrone Builders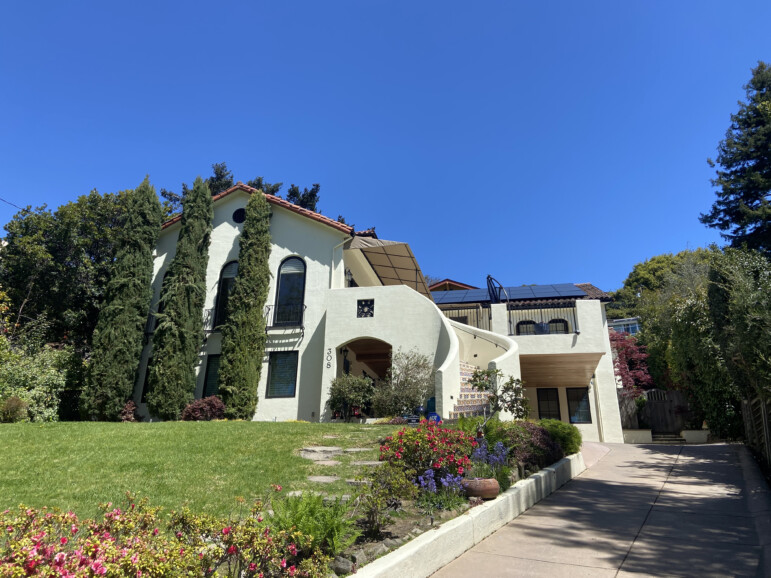 Excellence in Comprehensive Stylistic Update: 7 St. James Drive
Property Owners: The Reich and Flynn Family
Designers: April Gruber, AG Design Studio; Alexis Davis Millar Landscape Architecture
Contractors: Brad Robinson, Rolander Construction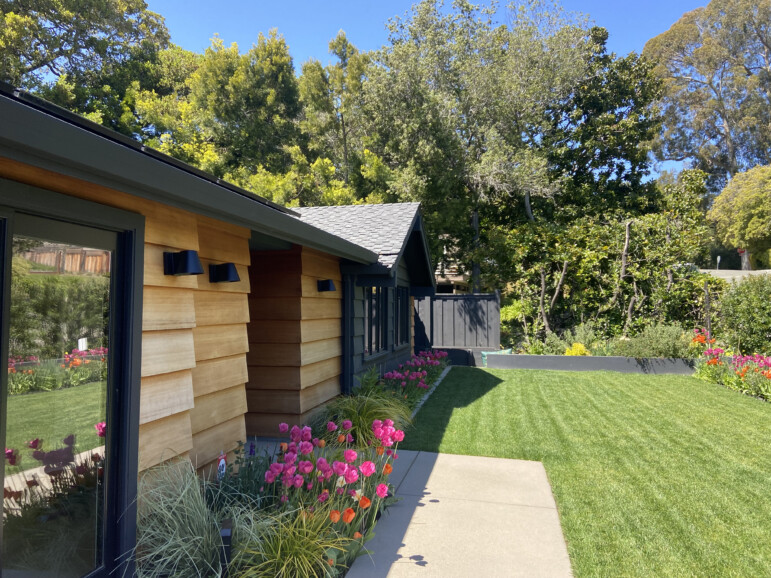 Excellence in Landscaping and Outdoor Living: 60 Bellevue Avenue
Property Owners: Jacob Sorensen and Anne Hawkins
Landscape Architect: Jeff George Landscape Architecture and Design
Designer: Audon Magana, Green Thumb Landscape
Contractor: James Weber, James Construction; Bernard Brady, Brady Concrete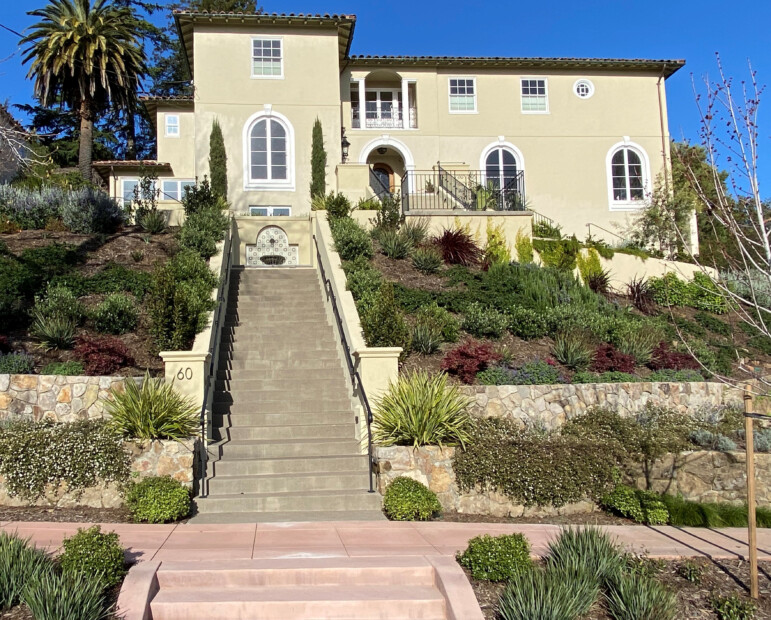 Excellence in Deck Design: 25 King Avenue
Property Owners: The Peay Family
Designers: Lisa Joyce, Lisa Joyce Architect
Contractors: Jeff Altmann, Altmann & Associates
Excellence in Window Replacement: 76 Wildwood Avenue
Property Owners: Kim Soerensen and Sonia Chan
Contractors: Troy Wilson, Wilson Construction; Alex Garcia, Alex Garcia Painting; Terrance Harvey, Truitt & White; Jim Fontanilla, BMD Inc.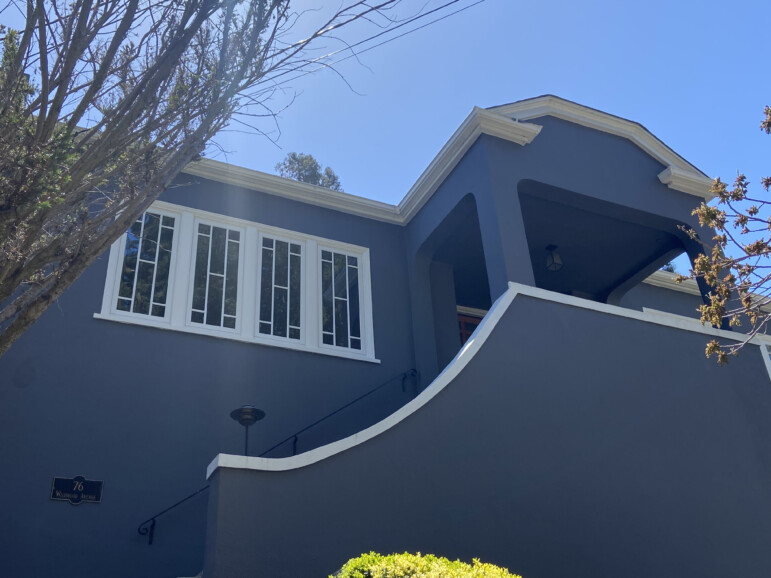 For questions about the Design Awards program, please contact Assistant Planner Steven Lizzarago at slizzarago@piedmont.ca.gov.