Freebie of the week: One of the pillars of the Bay Area dance scene—an event so all-inclusive and preposterous it makes one ask in grateful wonderment, "How the (expletive) does this happen, anyway?"—is finally back after a three-year absence.
We're talking about Bay Area Dance Week, which runs Friday through April 30 up and down the Bay Area, from Santa Rosa to San Jose, and features scores of dance performances, classes, demonstrations and plain old gatherings where people are invited to just shake their tail feathers together. And most of it, from every plié to bit of Bhangra or Bollywood, is free. The event, which originated in 1999, is put on by the Dancers' Group, a nonprofit geared to aiding Bay Area dancing troupes and schools.
How Bay Area Dance Week works is: organizers have created a conduit where schools and companies post performances, classes and events; and dance lovers can attend whatever they see listed. Registration is recommended for all events. Although the post-pandemic landscape is such that there aren't as many events as in past years, that doesn't mean you can't take a Bollywood dance lesson at 5:30 p.m. Friday in Salesforce Park in San Francisco, view an ecology-themed Indian classical dance work in San Rafael on Saturday evening, or groove to a belly dancing/stretching demonstration online.
The official kickoff takes place at 11 a.m. Saturday in San Francisco's Yerba Buena Gardens (750 Howard St.) with "One Dance," in which everyone is invited to take part in a pre-choreographed dance routine. (You can learn the moves on the event's website). For more about this crazy-cool event, find the full schedule at www.bopsidy.com (look for the "hubs" link in the menu to jump to the Bay Area Dance Week events). 
---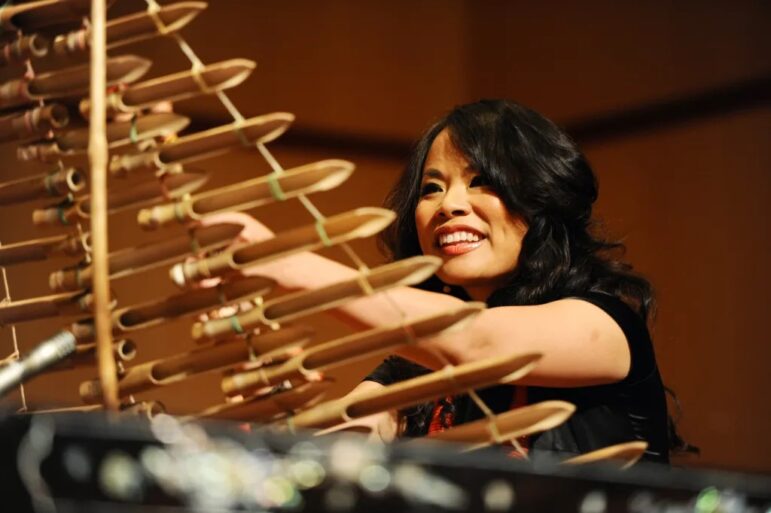 A river runs through it:  Vân-Ánh Vanessa Võ was born in Hanoi, Vietnam, into a family of musicians and it was evident early on that she would follow that path as well.
By age 4, she was already playing the đàn tranh (a 16-string zither that is an essential part of Vietnamese traditional music). She's been based in the Bay Area since 2001, and has emerged as one of the local scene's most intriguing and in-demand musicians. Her ability to perform a variety of genres (she remains a master of the đàn tranh and several other Vietnamese instruments) and her sheer creative drive has had artists ranging from the Kronos Quartet to Alonzo King and his LINES Ballet to Yo-Yo Ma eager to work with her.
It was the Kronos Quartet that was said to have helped inspire Vo to pursue her current passion, multimedia concert works. She debuted her first, "Odyssey," in New York's Lincoln Center in 2016. And on Sunday, she presents her latest effort, "Mekong: LIFE," part of a trilogy of works inspired by the Mekong River. As organizers put it, "Mekong: LIFE" "explores issues of climate change and natural resource exploitation in communities from Vietnam to Laos to Burma through stunning sounds and visions of life along the Mekong River."
The performance is at 4 p.m. Sunday at Stanford University's Bing Concert Hall. Tickets are $15-$64; go to live.stanford.edu. 
---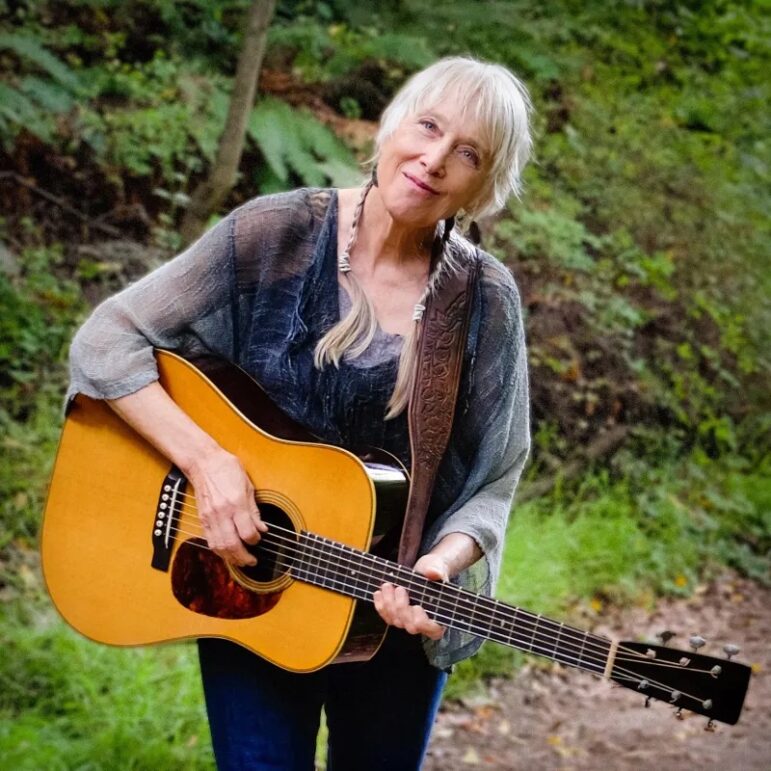 Celebration of bluegrass: The East Bay's rich and longstanding history as a hotspot for bluegrass and Americana music is honored each year with the Berkeley Bluegrass Festival. The event returns this weekend, Friday through Sunday, to the Freight & Salvage in Berkeley, featuring three nights of concerts and an impressive array of workshops and presentations.
A driving force behind the event is the legendary singer and musician Laurie Lewis, who programmed the concerts and workshops with Freight artistic director Peter Williams and education associate Leah Wollenberg. She also performs in the event's first concert Friday night with her band the Right Hands, along with banjo hotshot Tray Wellington and Mr. Sun, an acclaimed outfit led by renowned fiddler Darol Anger.
The second concert on Saturday features a pair of beloved singer-songwriters, Laura Love and Peter Rowan. Sunday's concert finale offers the old-time music duo Larry and Joe, the Virginia bluegrass outfit Dry Branch Fire Squad and the dazzling musicianship and harmonies of Nashville-based band Sister Sadie. The workshops offer how-tos on everything from bluegrass vocals, banjo playing, fiddle-playing and more, as well as a singalong with Lewis, a Q&A with Rowan and a sure-to-be-interesting discussion titled "Repairing the White Racism in Bluegrass: the Black Cultural Roots of Bluegrass," featuring the Black Banjo Reclamation Project (1:45 p.m. Saturday).
The concerts are $50-$55 each, and a three-night pass goes for $125. The workshops cost $5-$35. Tickets, more information and a full schedule can be found at thefreight.org. 
---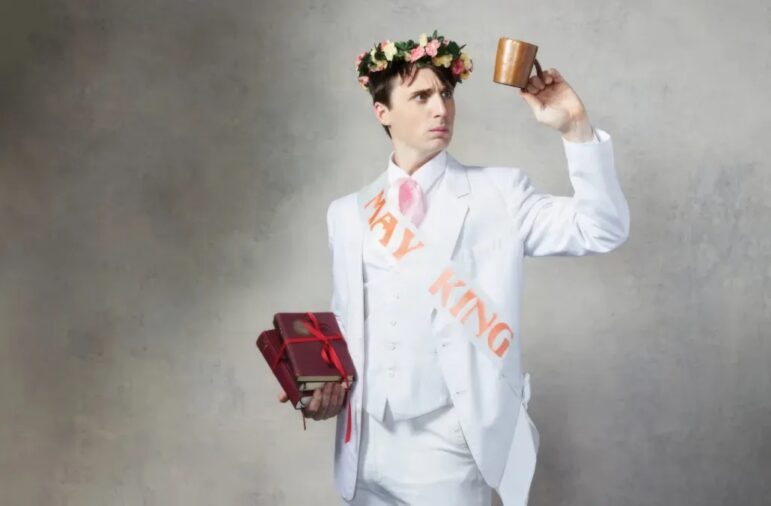 Comedy at the opera: There aren't very many operas that are chock full of laughs, but English composer Benjamin Britten's 1947 work "Albert Herring" is one of the best and the brightest.
The plot deals with the foibles of four small-town characters in the Victorian era who are trying to pick a May Queen for their upcoming celebration but wind up crowning an innocent local yokel a May King instead. Hilarity ensues.
The Bay area's feisty Pocket Opera company is mounting a production that kicks off at 2 p.m. Sunday at the Hillside Club in Berkeley, with repeats at 2 p.m. April 30 at the Legion of Honor in San Francisco and 2:30 p.m. May 7 at the Mountain View Center for the Performing Arts. Tenor Sam Faustine sings the title role, with Julio Ferrari and Courtney Miller playing Sid and Nancy, who conspire to help him lose his boyish innocence, with uproarious results.
Find tickets, $30-$75, at www.pocketopera.org. 
---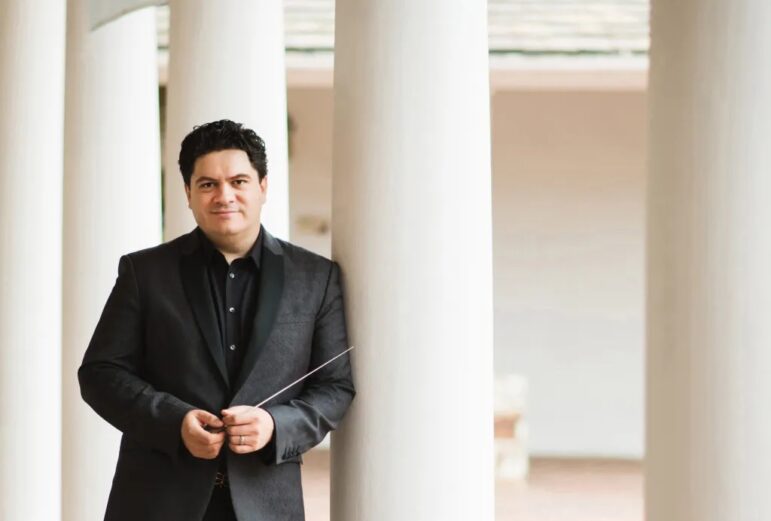 A mixed musical bag: Guest conductor Cristian Măcelaru and the San Francisco Symphony have an intriguingly eclectic program in store for concertgoers in Davies Hall this weekend.
Leading off the program will be excerpts from jazz great Wynton Marsalis' "Blues Symphony," which Măcelaru, who is music director of the Cabrillo Festival of Music in the South Bay, championed after its 2015 debut and subsequently recorded with the Philadelphia Orchestra. This will be its first San Francisco Symphony performance. Next up is the U.S. premiere of young Finnish composer Outi Tarkiainen's "Milky Ways," co-commissioned by SF Symphony, the Finnish Radio and BBC-3 and featuring the orchestra's English horn player Russ de Luna as soloist.
The composer will be on hand for a preconcert talk about the three-movement piece, which she has explained elsewhere thusly: "We all began life on milky ways. Milky, as the bronze-sheathed infant gaze halts and entices the Fountainhead of God to flow. The bubbling life force nourishes but is also the greatest of all forms of tenderness, closeness and primitive interaction. The skill we have practised in the secrecy of the womb lapses with the passing of the years, but the interplay it has generated never deserts us–it is the love that sustains us even after the final departure."
So that should be interesting, right? The program will conclude with Dmitri Shostakovich's Symphony No. 1, which the Russian composer completed at the astonishingly young age of 19. Performances are at 7:30 p.m. Friday-Saturday and 2 p.m. Sunday; tickets, $35-$135, are at sfsymphony.org and (415) 864-6000.