Piedmont High School's boys soccer team saw its season come to an end on March 2, falling 4-0 at Marin Academy in the semifinals of the California Interscholastic Federation Division 4 Northern regional.
The Highlanders finished the season 13-5-6.
Malcolm Zalayet scored all four goals for Marin Academy.
"Whew," Piedmont's T.J. O'Neil exclaimed when asked about Zalayet. "(He) might be the best player I've ever played against, at least in high school. Everything he did, whether coming deep to get the ball in midfield, making a play up top, everything he did had an intent and quality with it."
Said Highlander coach Todd Sullivan, "Quality all over the field and obviously (Zalayet) is on a different level. And we knew that coming into the game. And we stopped him for 20 minutes. And then he took over."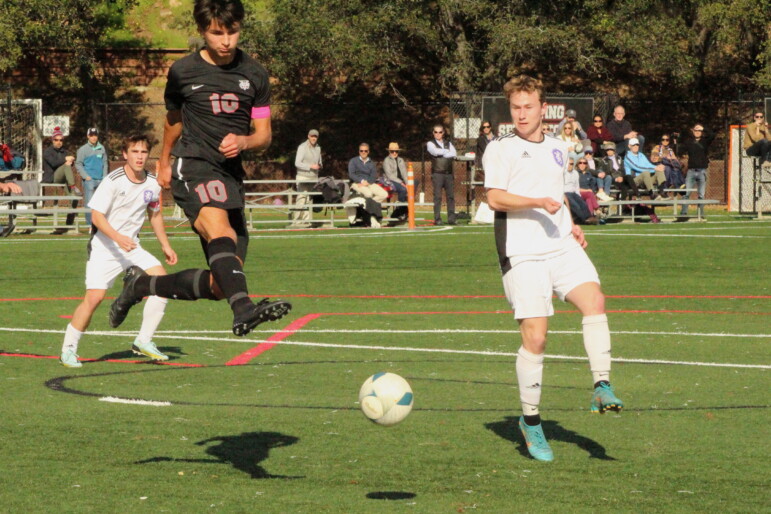 Piedmont started off controlling the ball and generated a couple of chances in the opening part of the first half. Wildcat goalkeeper Alexander Hayward made a save on a shot by Rylan Nelson in the middle of the half.
With the game still scoreless, Marin Academy got the ball downfield. Off of a corner kick, Zalayet took over.
"I tried to play a combination, it didn't work and it bounced back out to me," he said. "I just tried to hit it hard, low, with my left foot."
The goal in the 23rd minute seemed to shift the flow of the game, as the Wildcats dominated play from that point.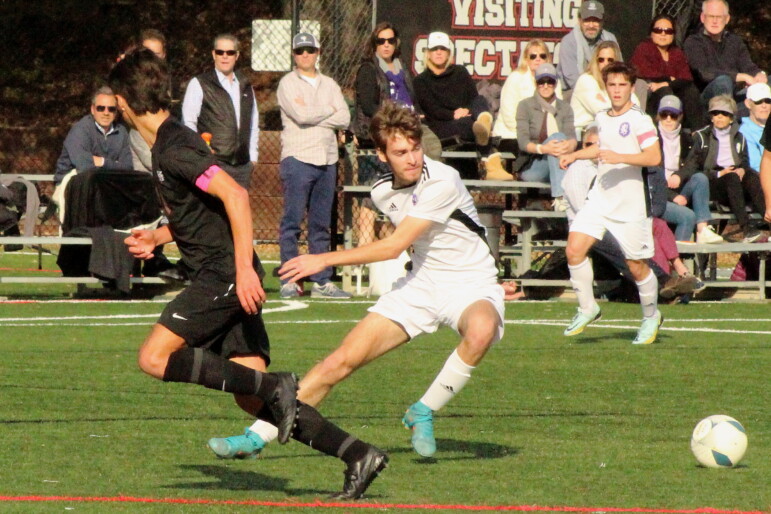 In the 34th minute, Zalayet struck again.
"This one I think was my favorite," Zalayet said. "I played River (Alfieri), River played me back. Then I think I played it out to Jake (Ostrander), and he played it back. The defender I saw was sliding so I just took a touch to the side and just hit it low on target again, bottom left."
That felt like a back-breaker, with Marin Academy up 2-0 at halftime.
The Highlanders switched from Dan Malecki to Axel Saldanha in goal at halftime. It didn't change much. In the 66th minute, Zalayet scored again, this time ending up flat on the turf in front of the goal. The play started with a corner kick and Zalayet didn't think he was going to get a good shot off.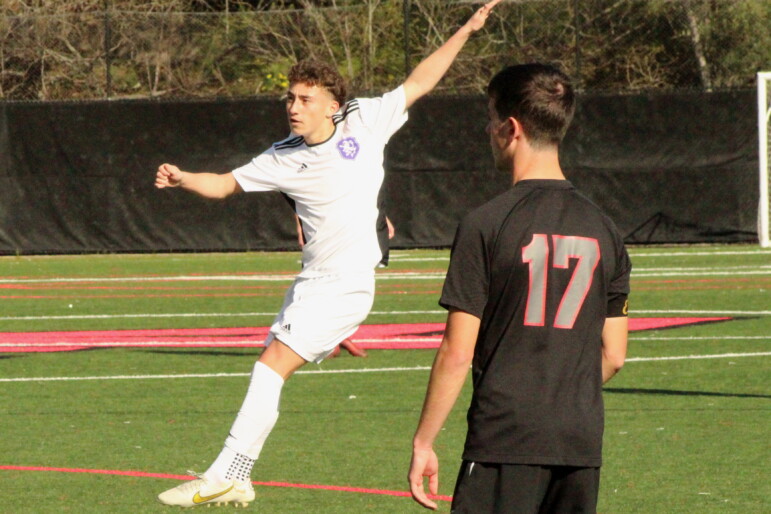 "I didn't think I was going to be able to get there," he said. "I turned just to get some sort of contact. It bounced back to me and the ball just found its way dropping into the goal."
In the 70th minute, Zalayet took a pass from Dominic Yu for his fourth.
"Dom's super-fast, he got up to the ball," Zalayet said. "I was telling him, 'Square, square, square it!' He squared it perfectly. I had so much time and I just picked my spot."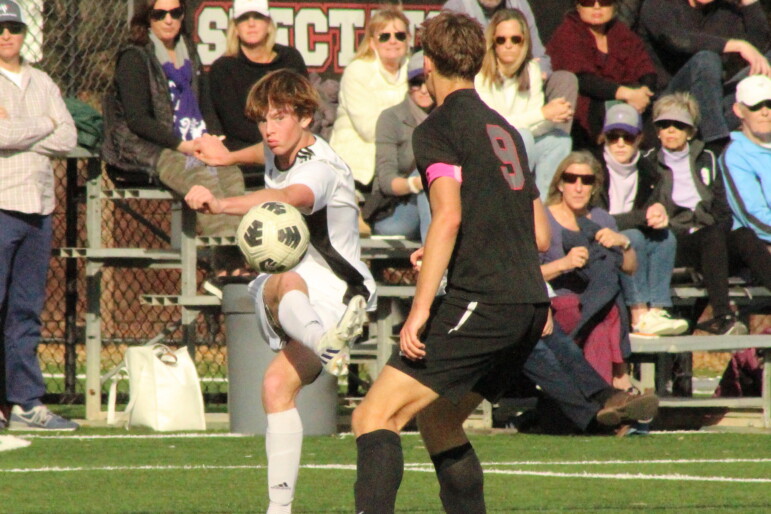 Zalayet said the Wildcats were upset to be all the way down in Division 4. They have taken it out on the competition, winning two games by a combined score of 9-0. They host North Salinas on March 4 in the regional championship game.
"They're actually ranked No. 4 in the North Coast Section," Sullivan said. "They're all D1 teams (above them). They were ranked No. 1 for D3 NCS and they're really upset that they were put in D4 for CIF.
"It's every single player. If there were a couple of weaknesses, maybe we could have identified those, but there really weren't."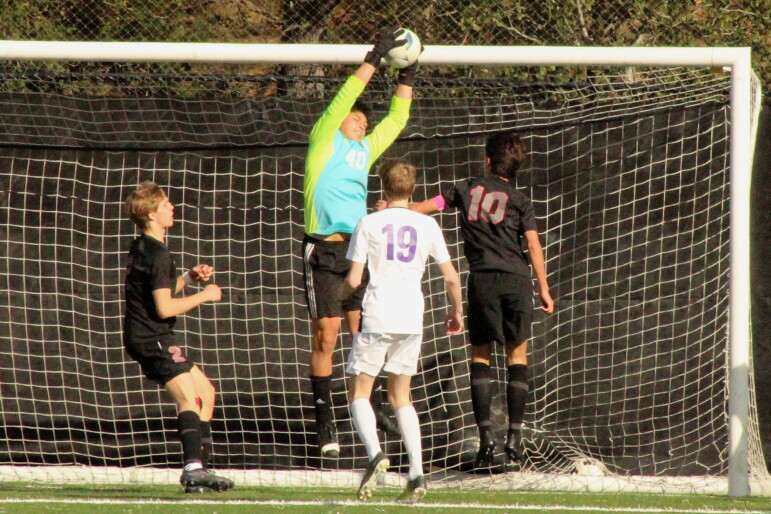 Piedmont finished a terrific season, with the Highlanders winning a second consecutive NCS Division 4 title and their first game in the CIF regionals. They were seeded eighth in the NCS and had to defeat the top two seeds on the road to win the championship. A team that was struggling to finish in the middle of the season put together an eight-match winning streak that Marin Academy ended.
"It's hard to put into words just how great it feels," O'Neil said. "It was such a great group of players. We all came together as a team and we were able to accomplish something really special. Especially building off of last year, going two in a row is an amazing feeling."
Said Aiden Woolwine, "We do it for ourselves, we do it for our school, we do it for our coaches. When we got that No. 8 seed, nobody thought we were going to go anywhere. We're champs! We stepped even further. We told people who we are and what we can do."
Photos by Damin Esper