The Piedmont High School track and field team had several excellent performances at the Fighting Knights Relays at Hillsdale-San Mateo on March 10.
The boys' Distance Medley relay team of Xander Schulte-Sasse, Sam Shelby, Parker Long and Christian Taylor won handily in 10 minutes, 35.77 seconds. Schulte-Sasse was in second place while running the opening leg of 1,200 meters in 3:16.2. Shelby put the Highlanders into the lead during the 400 leg, running 54.7. Long ran 1:56.4 in the 800 leg, putting the race away, and Taylor finished up the 1,600 leg in 4:28.2.
"We're going to submit this time to (the) Arcadia (Invitational) in hopes to qualify for the Nike sponsored event where athletes across the country fly in to compete against the best of the best," Piedmont coach Pouyan Assadi said.
Miguel Long cleared 5 feet, 8 inches to take second in the high jump with a personal best.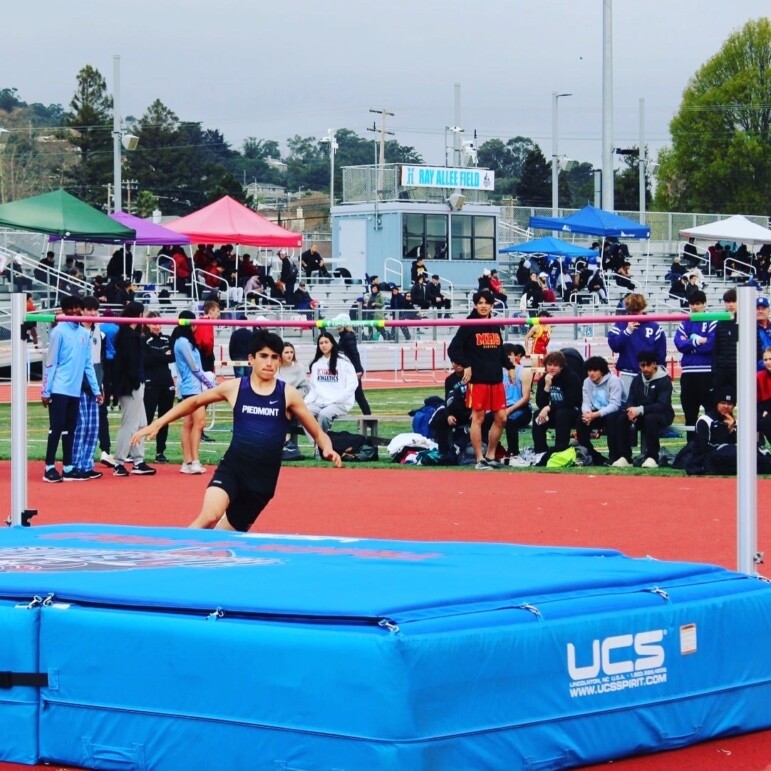 "He's become our field specialist and continues to collect medals each week," Assadi said.
Long's other PRs this year are in the long jump (18-9), triple jump (38-9), and 100 (12.67).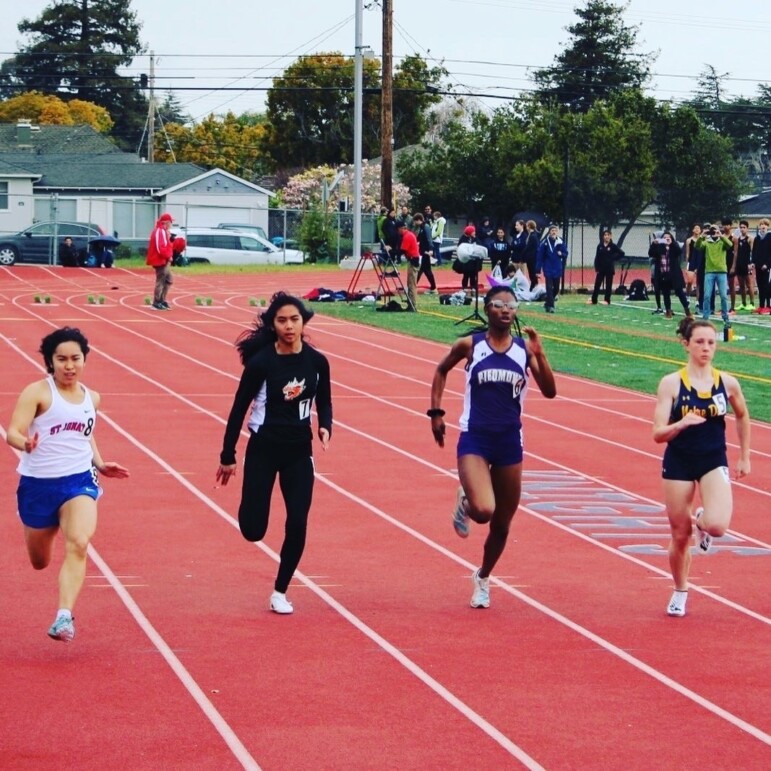 Breah Bell and Ella Yasar finished fourth and sixth, respectively, in the girls 100. Bell ran 13.22 and Yasar ran 13.44.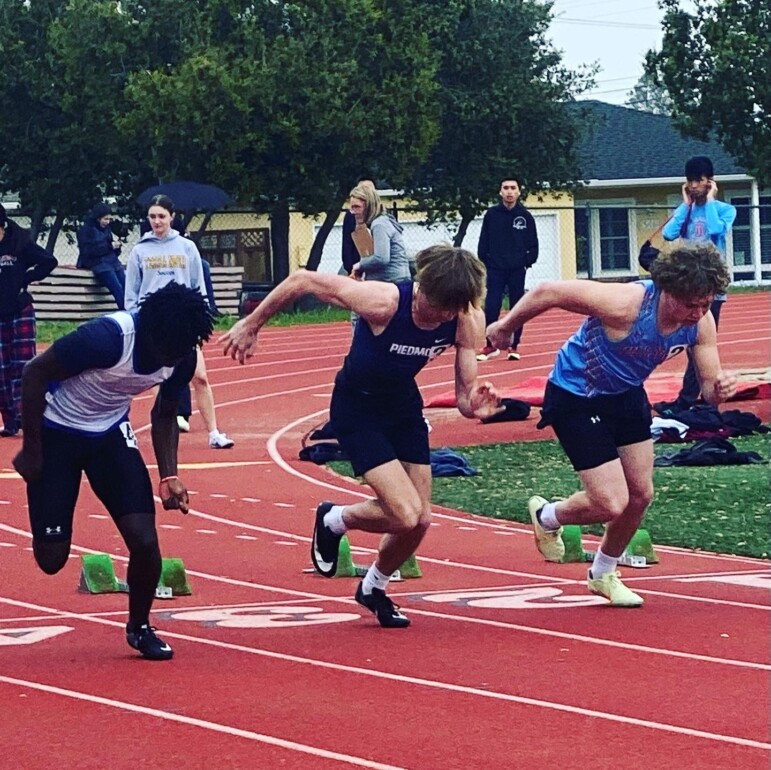 Shelby was fifth in the boys 100 in 11.49. Matthew Riordan was right behind him in 11.55. The boys 400 relay team of Shelby, Riordan, Long and Ryan Riddell placed fifth in 46.10.