The Piedmont High School swimming team recorded a West Alameda County Conference victory on March 17 in a meet with Arroyo at San Lorenzo.
Team scores were not available, but the Highlanders dominated the meet against an overwhelmed opponent.
George Stein lowered his season-best to 57.63 seconds in the boys 100-yard freestyle. On the girls' side, Abigail Jacoby won the 200 individual medley in 2:25.19, a personal-best. Malia Shrieve did the same in the 100 breaststroke in 1:24.22.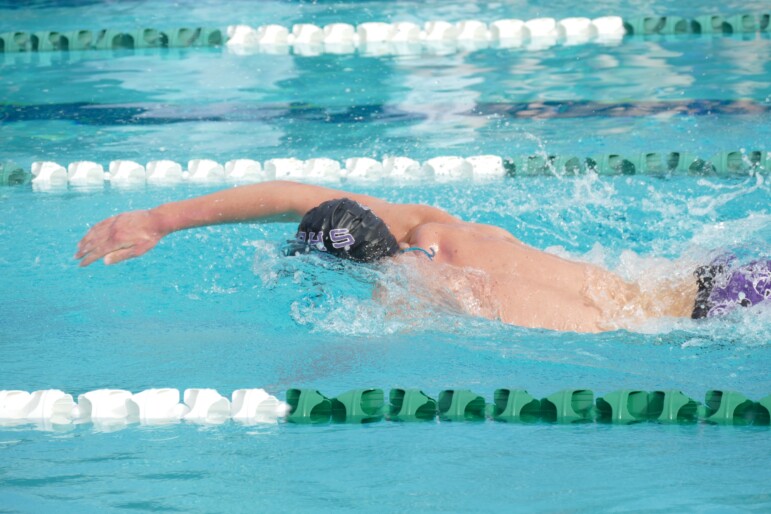 The girls 400 freestyle relay team of Josie Oesterer, Taylor Rolefson, Sydney Olson and Jacoby won in 4:06.84. Rolefson won the 200 freestyle (2:02.30) and 100 butterfly (1:01.01). Tom Rolefson won the boys 50 freestyle in 22.79.
Piedmont swept the relays. The girls 200 medley won in 1:59.47 and the 200 freestyle relay won in 1:58.96. The boys 200 medley team finished in 1:52.90, the 200 freestyle team in 1:40.98, and the 400 freestyle team in 4:15.03.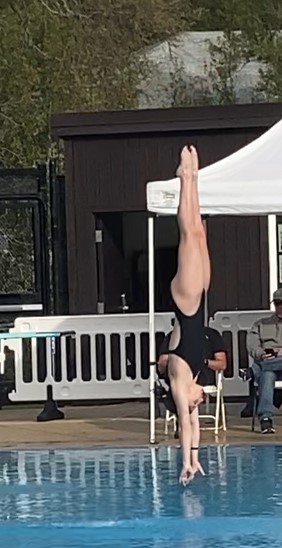 The Highlanders have a diving team now – of one! Nina Schwab competed at the Hawk Invitational on March 18 at Las Positas College and finished seventh with a score of 315.70.
Photos by Kathy Rolefson and Kim Fisher