The Piedmont High School girls soccer team saw its season end on February 28 in a 2-1 overtime loss at top-seeded Sequoia-Redwood City in the California Interscholastic Federation Division 3 Northern regional playoffs.
It was the Highlanders' first appearance in the regional tournament and comes after they won the North Coast Section Division 4 championship on a golden goal by Hailey Marshburn. The Ravens advanced to the semifinals on March 2, where they lost to Cardinal Newman-Santa Rosa.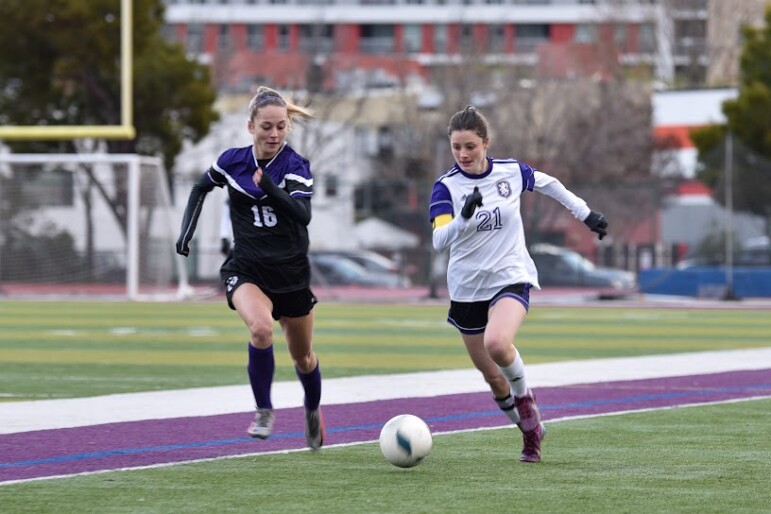 Piedmont finished the season 13-6-1, with their first NCS title in 23 years and second in school history.
"The girls did great," Piedmont coach Dan Chubbock said. "It was obviously strange to come off of an NCS final and go off and play in another tournament. That's the first time we've done that. In my mind it was nice to see how good we are."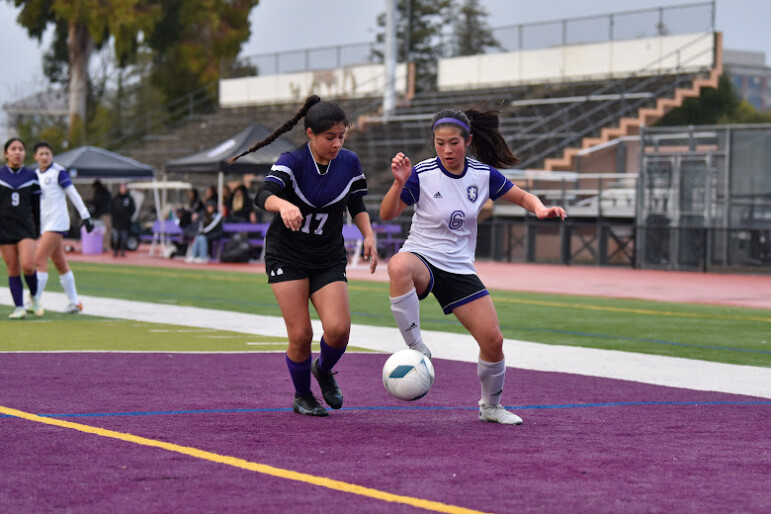 Addi Haws scored the game-winning goal for the Ravens with just three minutes left in a 15-minute overtime period. Had the period expired without a goal, the teams would have moved on to a penalty kick shootout. According to the San Mateo Daily Journal, Megan McCormack lifted a pass over the Highlanders defense to Haws, who split three defenders and put the ball through the legs of goalkeeper Morgan Hunt.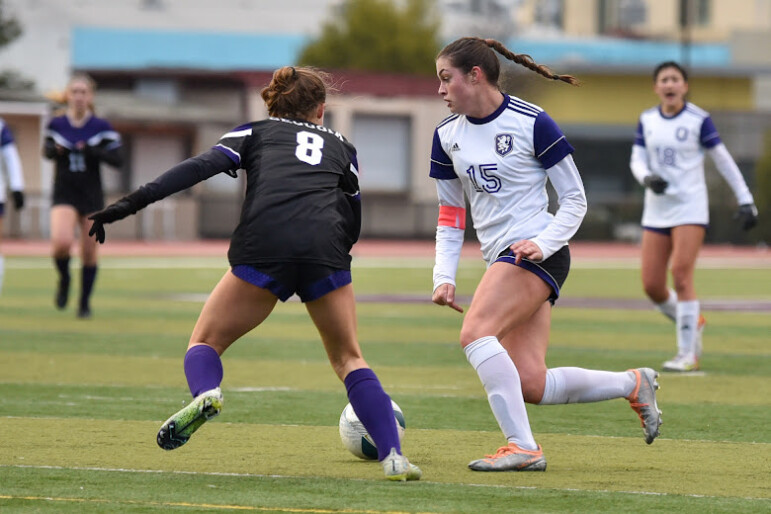 Piedmont had tied the game in the 67th minute when Emily Fitzgerald scored. Marshburn sent a long clearance pass down from the middle on the Highlanders' end 65 yards towards the left sideline, where Miranda Liu outran three defenders to get the ball. Liu dropped it to Fitzgerald, who sliced the ball perfectly from about 25 yards out, putting it in off goalkeeper Gabi Holloszy's hand.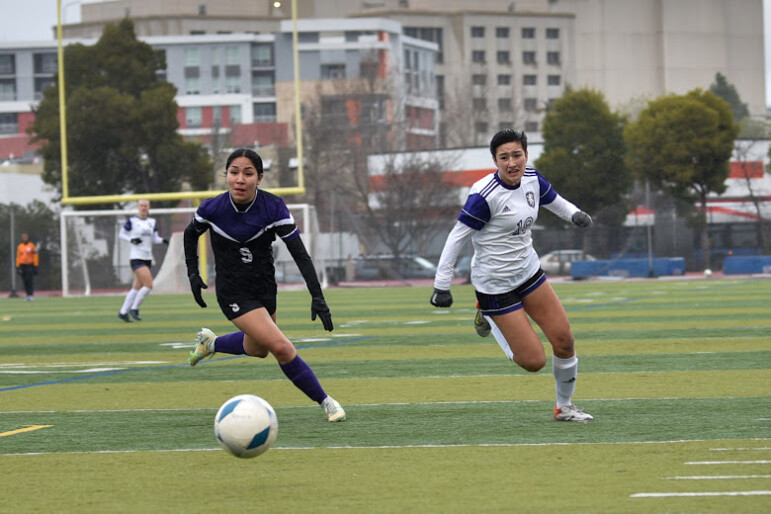 Sequoia took a 1-0 lead in the 13th minute, when the Highlanders turned the ball over near midfield and Nina Mills took possession for the Ravens. She quickly fired the ball downfield to Teagan Tokheim, with Hunt aggressively coming out to disrupt the play. Tokheim was able to kick the ball over Hunt and into the net.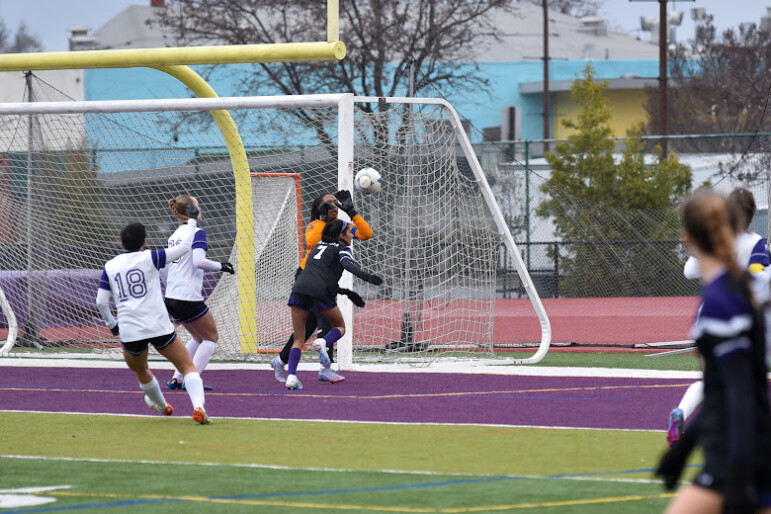 Piedmont controlled play in the second half, as the Ravens had two players leave the game with injuries. However, Holloszy made a couple of key saves down the stretch to keep the game tied and send it into overtime.
Sudden death goals in playoff games often mean sudden ends to a season, as was the case here. The Highlanders walked off the field on a cold, rainy night in Redwood City, having completed a highly-successful season.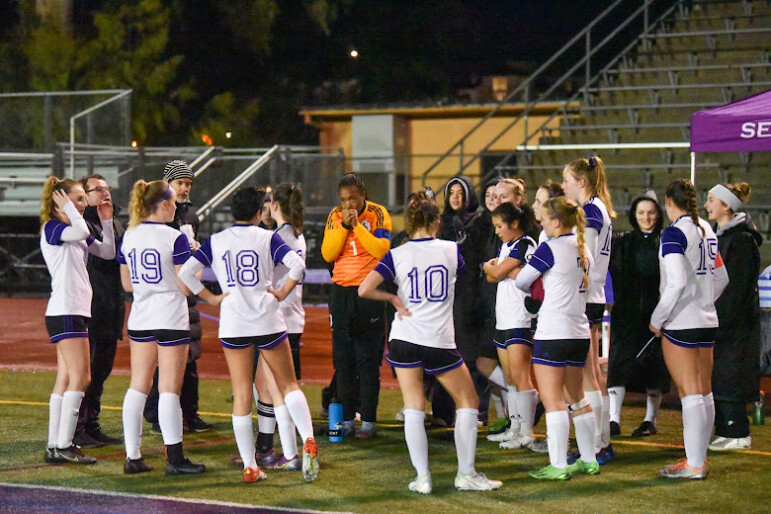 "Second half, we went at them," Chubbock said. "We played well, created a lot of chances, scored a goal. Honestly, we probably should have won it. Unfortunately, we didn't. Some of the girls were upset after the game, but this was a historical season. No shame in losing to the No 1 seed."
Photos by Todd Marshburn