The Piedmont High School girls lacrosse team recorded its first two victories of the season, defeating College Park and Cardinal Newman.
The Highlanders defeated visiting College Park, 8-5 on March 14, then came back the next night to down visiting Cardinal Newman, 12-6.
Piedmont is now 2-3 on the season.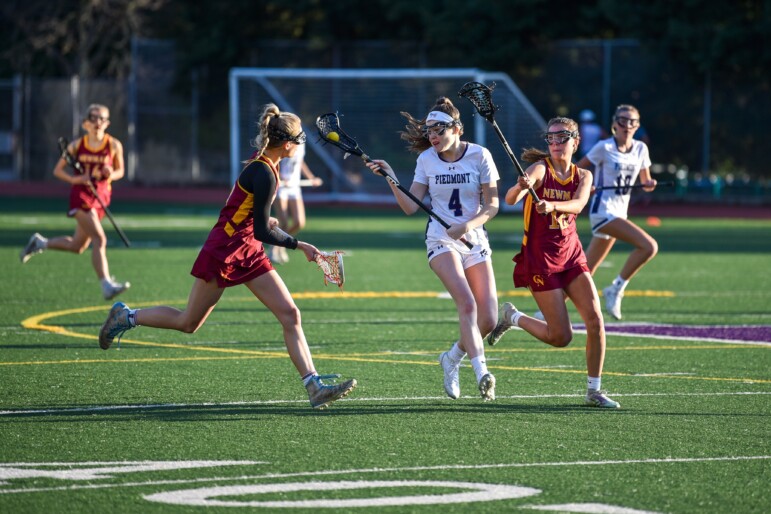 Molly Ashton had four goals and three assists in the win over the Falcons. Laurel Bentley scored two goals and Eleanor Lavin one. Lindsay Kottle made five saves.
Katheryn Isherwood and Hana Rauschmeier each scored two goals for College Park. Gabriela Mihaylova recorded four saves.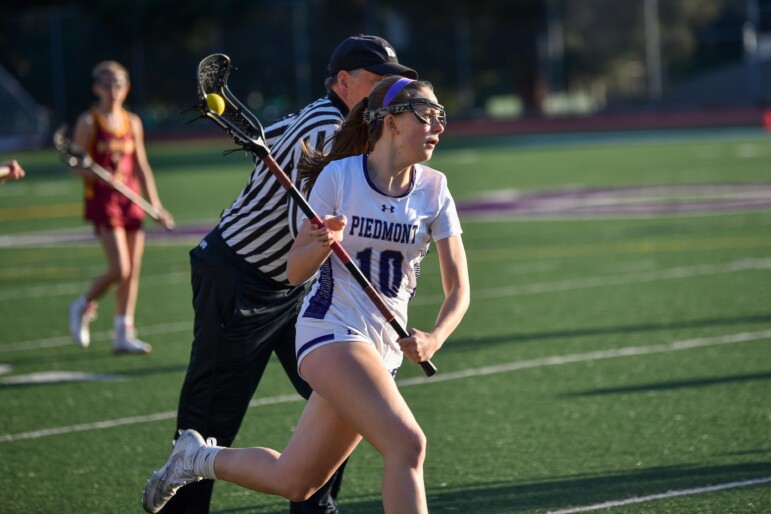 "This was a good game for the girls with an evenly matched College Park team," Piedmont coach Carlton Chan said in an email. "The College Park girls were very physical and played an aggressive defense, but Piedmont was able to break it down by moving the ball to X (behind cage) and settling the offense."
Chan added that after surrendering the first goal of the game, the Highlanders' defense played a strong game.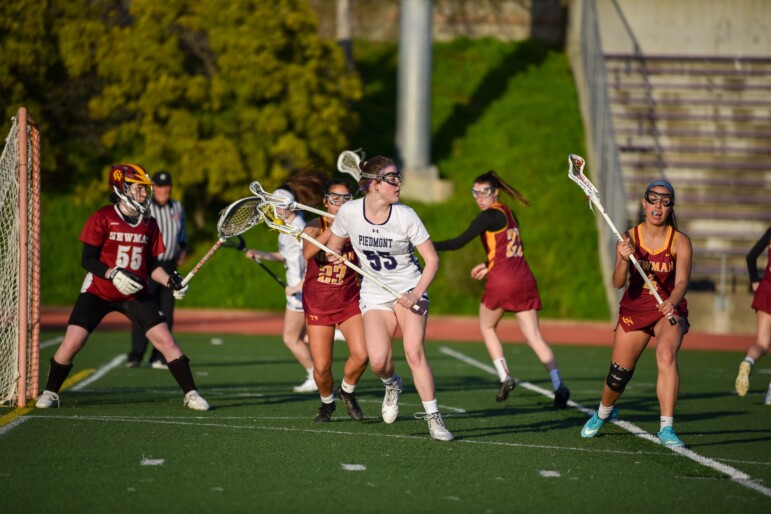 Against Cardinal Newman, Ashton again scored four goals and added one assist. Friedie Schickedanz had two goals and three assists, and Chloe Graham also scored two goals. Lavin, Bentley, Luisa Cole and Peyton Watson had the other goals for Piedmont. Kottle added six saves.
Ella Holland scored four goals for the Cardinals while Taiten Kolpin had two. Tessa Taylor had four saves.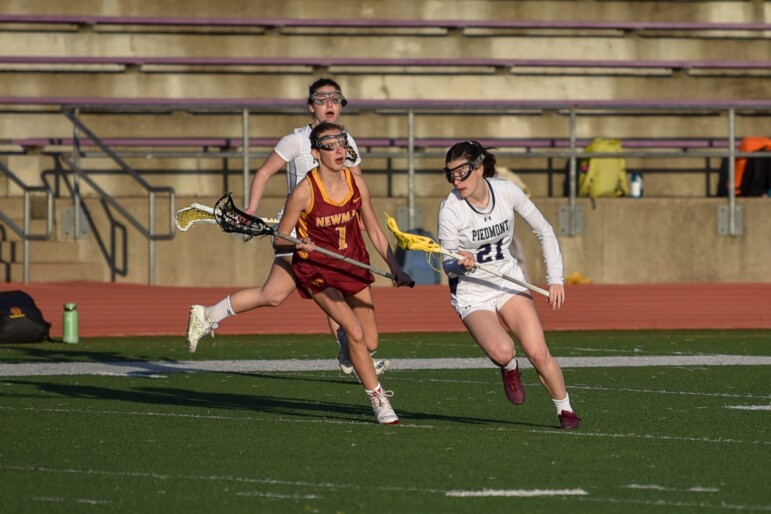 "Molly and Eleanor were great on draw control, giving us a lot of opportunities," Chan said. "Orla (Cohen) played some solid (one-on-one) defense, at one point stopping a fast break and drawing a charge call."
Photos by Todd Marshburn