The Piedmont High School girls lacrosse team has high hopes for the new season despite losing several seniors from last year's team.
However, the addition of some young talent has coach Carlton Chan thinking his squad can compete for the West Alameda County Conference championship.
Part of the reason for that optimism is the presence of senior goalkeeper Lindsay Kottle. Senior Holland Feinberg will play the low defender, and junior Hailey Marshburn will move between defense and midfield. Junior Ruby Guzdar should be the team's best goal scorer.
"I kind of knew our defense was going to be better than our offense," Chan said.
The defense has been tested early with losses at Miramonte (17-5) and Acalanes (15-3). The Lamorinda schools usually have strong programs.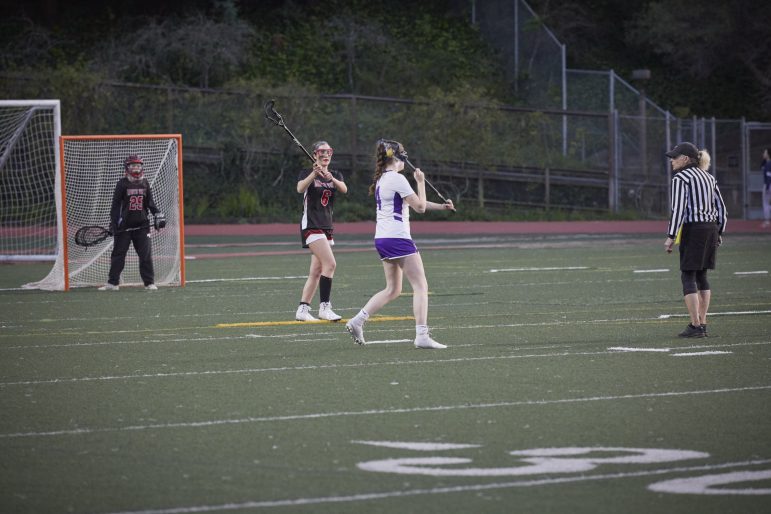 Seniors Molly Ashton and Eleanor Lavin will line up at attack. Kottle, Feinberg, Ashton and Lavin are the captains.
Guzdar is left-handed and Chan said the team will try to take advantage of that. She scored two goals in the loss to Miramonte.
"If we can get a little bit better I think she's going to score a lot of goals," Chan said. "Lacrosse typically all are righties. We don't have natural lefties. Ruby is a natural lefty and she's so fast. Were hoping that our scoring threat is going to come from Ruby."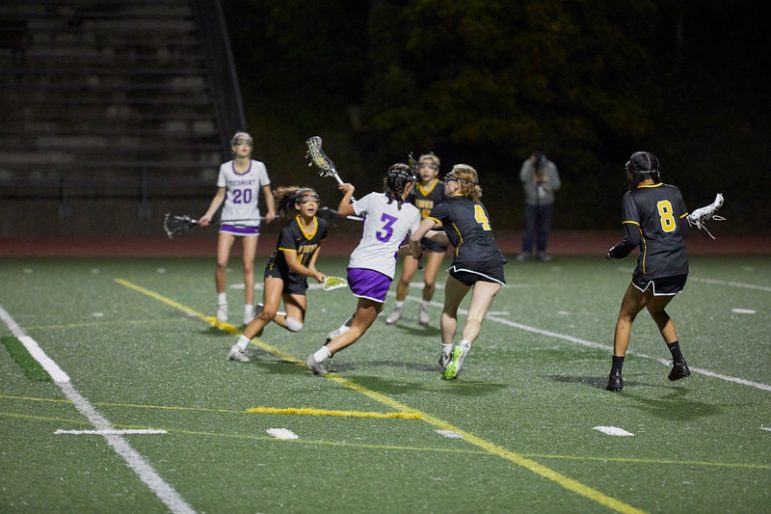 Peyton Watson and Jameson Sanford are a pair of freshman who should contribute.
Of Watson, Chan said, "Very first game she was a little nervous, but by the end of the game she was figuring things out."
Chan said Watson plays year-round and is a natural midfielder. Sanford is more of a defender and also plays year-round.
Marshburn, who is coming off of the soccer season, is another key player. Chan said that last season, he sent Marshburn out to defend a Division 1 recruit and that she practically shut her down.
"And Hailey doesn't play year-round," Chan said. "Hailey is that good."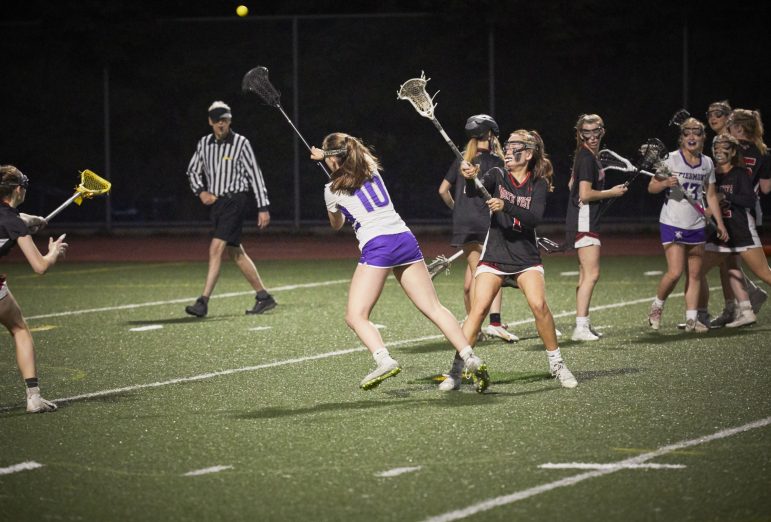 Another junior is Jane Hempeck, up from last year's junior varsity. She has the talent to play all over the field, but Chan said the team needs her on defense right now.
Chan said he has 38 girls in the program this year, one of his largest groups, with 18 on varsity. That kind of depth will allow players to rotate in and keep the starters fresh.
"I feel pretty good about league," Chan said. "If our defense plays as well as we do and we don't turn the ball over, it could be a very low-scoring game. Last year we didn't have the defense we do this year. If we have a good enough defense and I can get a little bit of offense, then we have a good chance."
A year ago, Piedmont went 4-1 in WACC play and 8-10 overall.
The North Coast Section playoffs is more of a question, according to the coach.
"NCS, that will be a hard one," Chan said. "The games we are playing, we have a lot of winnable games. If the girls get to NCS, I think it will be tough. If they make NCS they will be happy."