The Piedmont High School boys tennis team is in a rebuilding year, according to coach Jim Landes. The Highlanders are often one of the top teams in the North Coast Section Division 2, with five championships since the division was created in 2009. They made the semifinals last year and lost to eventual champion Head-Royce.
"We lost eight players," Landes said. Not all of them in the starting lineup. We gained two good freshmen. One's our No. 1 player. The other is in the doubles mix.
"The rest of the team is moved up from junior varsity. I would say half to two-thirds are guys that I'm hoping improve a lot during the season."
Landes said his top four singles players are strong. The improvement needs to come from the doubles pool.
Freshman Lucas Smolko takes over at the top of the ladder. He's a tournament player who competes year-round in tennis.
"He's just a good all-around player," Landes said. "He doesn't have a huge serve yet, but volleys well, groundstrokes. He wants to be a Division 1 tennis player. He's very fast, he's very athletic. I think he can be a D1 player. He's better than any freshman that I've had."
Junior Ben Breber is the No. 2. At 6 feet, 3 inches tall, he's a physical specimen who can generate power on the court.
"He's close to Lucas's level but he doesn't play nearly as much as Lucas," Landes said. "He has a giant serve and a very powerful forehand. He likes to attack."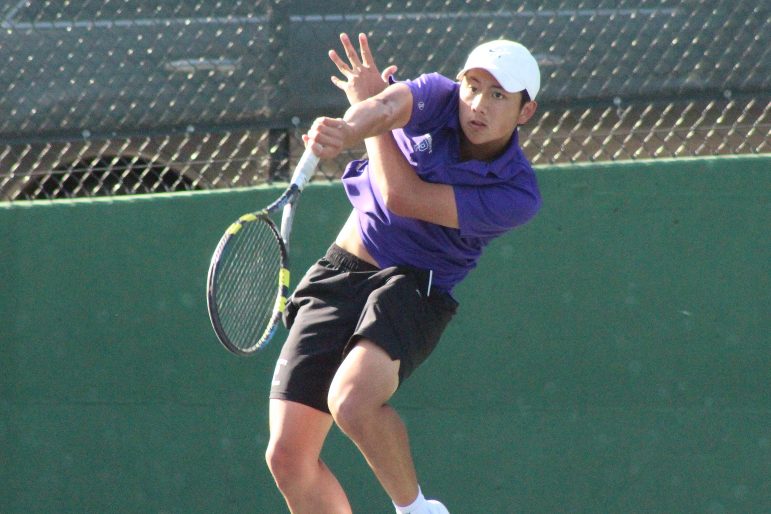 The No. 3 is Ethan Pham, a senior returning from a year ago. Junior Monte Imburg will play at No. 4. He has been a doubles player most of his career at Piedmont, but Landes is looking forward to using him in singles.
"When he's on, he's very good," Landes said. "He'd rather play doubles most of the time. But he's not going to have that luxury."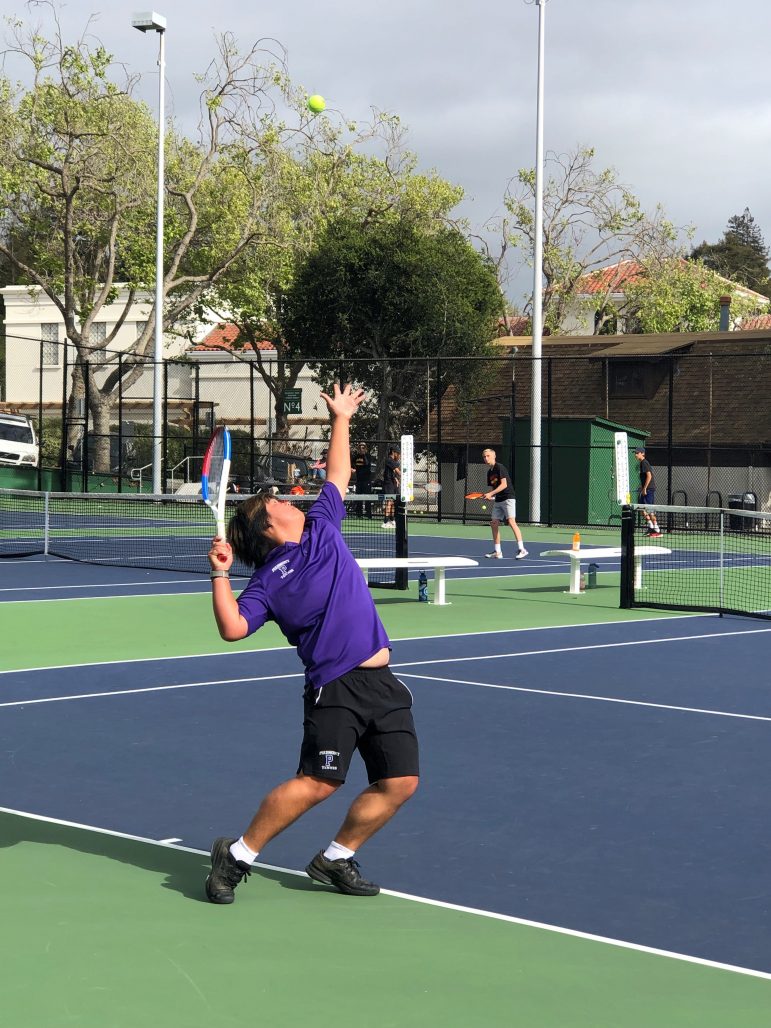 Arun Brahma will play on the No. 1 doubles team and also move up to singles as needed. In Piedmont's first two matches, Breber was ill and Brahma played singles. Sophomore Nick King will likely join Brahma on the No. 1 team.
Senior Brady Colbert has had a shoulder issue in the early going but will likely play on the No. 2 doubles team with freshman Nate Welch. Or even move into the mix for the No. 1 team. At the moment, he can't hit an overhand serve.
Welch could also move to the No. 1 team, according to Landes. The coach said Welch likes to play aggressively at the net, which is an advantage in doubles.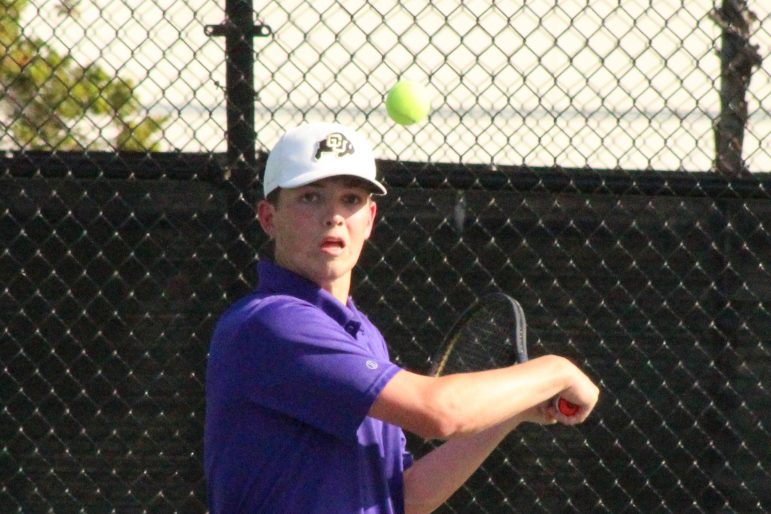 Junior Graham Alban and sophomore William Tenney are in the doubles mix as well.
Landes said the team will skip its normal trip to a tournament in Fresno and instead play more nonleague matches. Piedmont will play matches on four consecutive days three times this season, weather permitting.
The schedule also includes NCS power Branson-Ross (the Highlanders fell, 6-0), Campolindo, University-San Francisco, Miramonte and Lick-Wilmerding-San Francisco.
"We'll be playing some of these NCS teams and we'll know where we stand there," Landes said.
He said his team should be able to compete in the West Alameda County Conference. Last year, Piedmont was undefeated in league play. The Highlanders lost their opener to Berkeley, 6-1, but Landes said he thinks they can win the rematch later in the season.