Will Daniel and Enzo Bernales scored late goals as Piedmont High School's boys soccer team opened the California Interscholastic Federation Division 4 Northern regional tournament with a 2-0 win over Kimball-Tracy on February 28 at Burrell Field in San Leandro.
The Highlanders advanced to the semifinals on March 2 at Marin Academy at 3 p.m.
It was the first win for Piedmont in the new tournament. The Highlanders lost their opening match to Sacred Heart Prep-Atherton in 2022.
Piedmont coach Todd Sullivan was focusing on winning the North Coast Section Division 4 championship and viewed the regional tournament as a somewhat lesser event. His players had a different view and let him know it.
"It wasn't important, it is now," Sullivan said. "We're in the semifinal, it becomes important now. I drew back on the importance towards it and the boys corrected me. They wanted a little bit more out of it.
"I know that they want this and I want to honor that."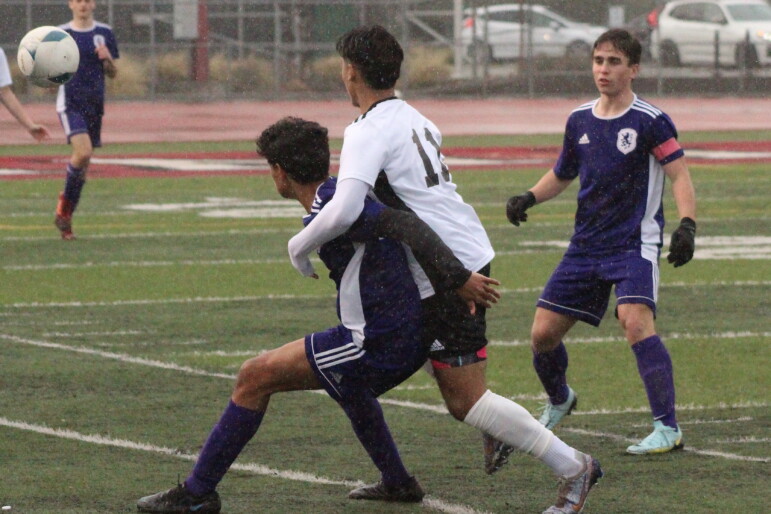 Piedmont (13-4-6) controlled play much of the game, but didn't generate many threatening shots. The game was scoreless until the 74th minute, when Daniel finally broke through, powering across the box and then sending a dribbler into the net.
"I got the ball and I thought, 'I might as well just go for a goal,'" Daniel said. "We hadn't been that direct throughout the game. I just powered through the defense and poked it in. Sometimes the scrappy goals are the ones that win it for you."
Said Bernales, "Will's goal was amazing. He fought that ball all the way through and tapped it into the corner. I thought it was really well-fought. I really liked it."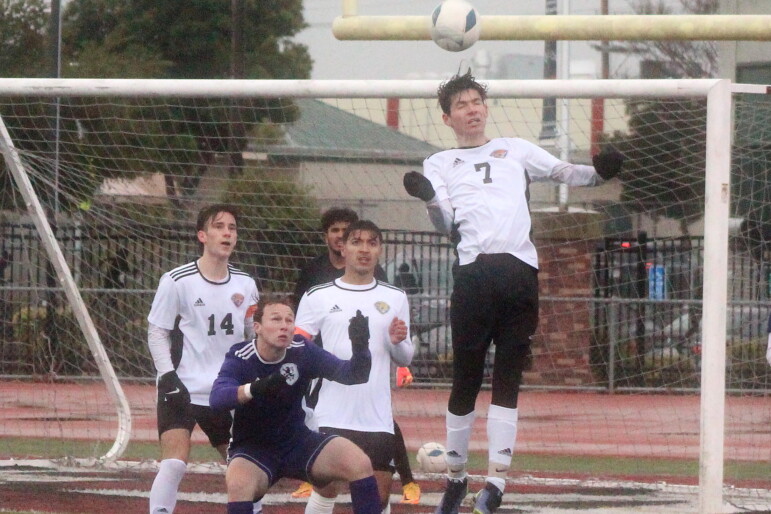 Added Sullivan, "It got enough on it into the corner. To be honest, it was coming. In the last 10 minutes, we were knocking on the door, knocking on the door. Overall, it was well-deserved. They didn't look like they were ever going to score and we created the better chances."
Daniel said the Highlanders weren't playing their best.
"Late minutes, it doesn't have to be beautiful," he said. "You've just got to sometimes fight and win."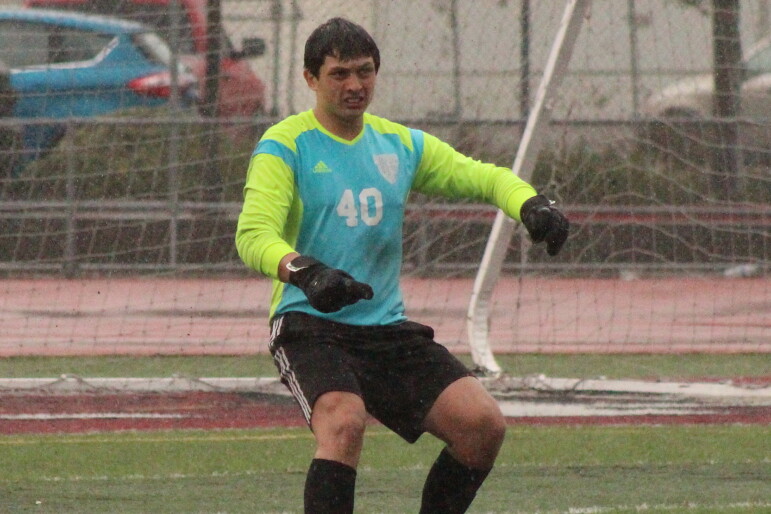 Daniel had the game-winning goal against University-San Francisco in the February 25 NCS final. He agreed that the state tournament may eventually become the more important bracket.
"If we stay in D4, and keep winning NCS, this will probably be our target for the season most years," Daniel said. "I really believe we can go win it (this year). Marin Academy, I know they're No. 1 seed, but we can beat them for sure."
During stoppage time, Bernales drew a foul for a penalty kick and converted to make it 2-0.
"I told Sam (Shelby) to keep it in the corner and for him to go out a little more and be an option," he said about the foul. "I noticed the defender wasn't going to pressure me so I dribbled towards him and did a little move and went to the goal and I got shoved."
Bernales openly talks about only going left on penalty kicks. He did it again and put the ball in the net.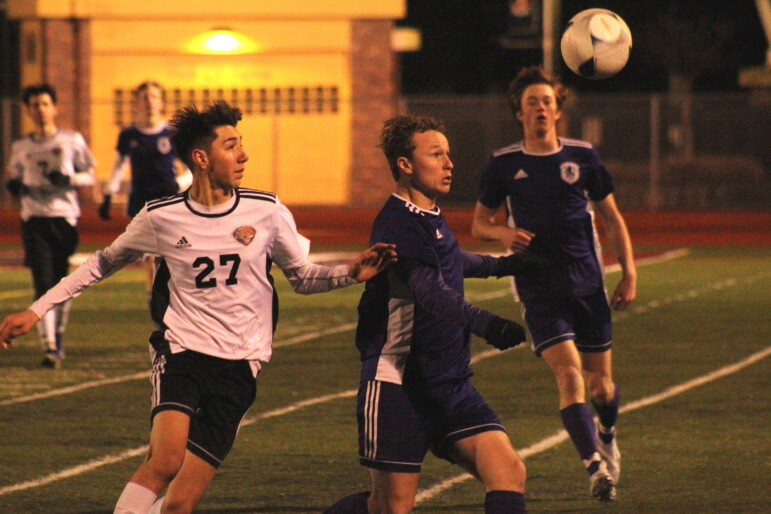 Piedmont benefited from Kimball's Trey Lassiter drawing a red card (for a second yellow) in the 52nd minute.
"Their back line was really good and physical," Bernales said. "But I think that the red card opened up a lot of space for us to play through the lines."
Sullivan has come fully around on the regional tournament.
"It would be a great achievement," he said. "It already is – to get past what we did last year, to maybe go one more step and get to another final. Everybody loves a final!"
Photos by Damin Esper