Henry Brayer scored seven goals to lead Piedmont High School's boys lacrosse team to an 18-1 win over visiting Bishop O'Dowd on March 17.
The big rivalry win moved the Highlanders to 4-2 on the season.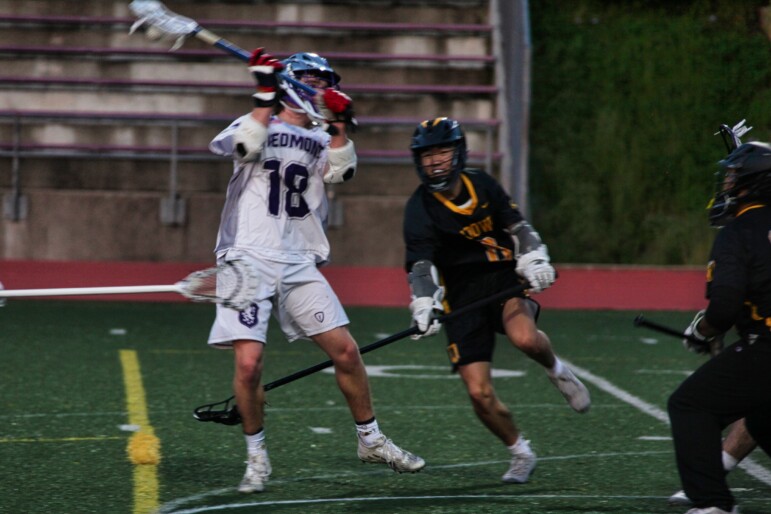 Brayer also had two assists on the night. Nathan Fredericks scored four goals, Soren Dixon had three goals and two assists, and Jack Nelson added two goals.
Kieran Dunn had the sole goal for the Dragons.
On March 14, Piedmont defeated host Novato, 18-13. Dixon led the way with five goals and two assists. Brayer, Fredericks, Nelson and Oliver Shafroth each scored two. Trent Saysette scored four for the Hornets.
On March 10, the Highlanders defeated visiting Moreau Catholic, 17-2. Brayer scored six goals to the lead the way, with Dixon adding four. Fredericks and Shafroth had two apiece.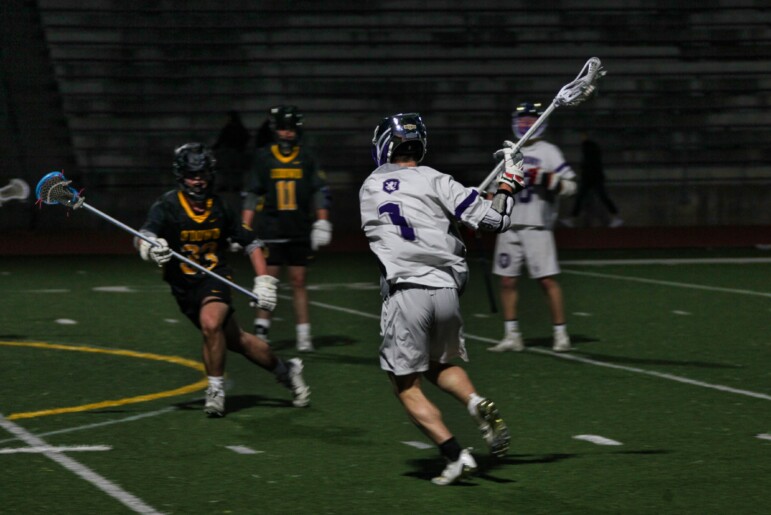 On March 9, Piedmont fell at Marin Academy-San Rafael, 15-14. Brayer scored five goals and Dixon added four.
Photos by Duy Nguyen