The arrival of the Berkeley Art Museum and Pacific Film Archives' "Pioneers of Queer Cinema" couldn't be timelier or more urgently needed. With outrage escalating over LGBTQ-themed literature in libraries creating sparks in the East Bay, it remains important to preserve and showcase LGBTQ works and stories.
Celebrating and embracing diversity, the PFA program features restorations of influential, often groundbreaking, LGBTQ-themed films from various decades and from a variety of perspectives.
This week's Pass the Remote covers March films in the series, which runs March 3 through May 3. We also check out Bay Area-themed treats tucked into the lineup of Cinejoy, the online offshoot of the South Bay-based, in-person Cinequest fest. Also: We bring the lowdown on the free, three-day (mostly) family-friendly programming in the California Film Institute's "¡Viva el cine!"
The queer-themed features at the PFA in March — Cheryl Dunye's "The Watermelon Woman" (7 p.m. Friday), Andy Warhol and Chuck Wein's "My Hustler" (7 p.m. Saturday), and Bill Sherwood's "Parting Glances" (7 p.m. March 19) — couldn't be more different. They're all worth viewing.
The Oakland-based Dunye's 1996 landmark comedy about a Black lesbian video store clerk is as timeless and entertaining as ever. Warhol and Wein's "Hustler" 1965 eyebrow raiser kicks sand in Fire Island faces as a tug-of-war ensues over the affections of a blond hustler one summer at the gay hot spot. Sherwood's "Glances" speaks with candor and passion about a topic many political and public leaders glanced over during the 1980s: AIDS. Steve Buscemi stars in the poignant 1986 film about those dark times when a gay couple watched as they lost friends, relatives and partners to a deadly epidemic that eventually claimed their lives, too.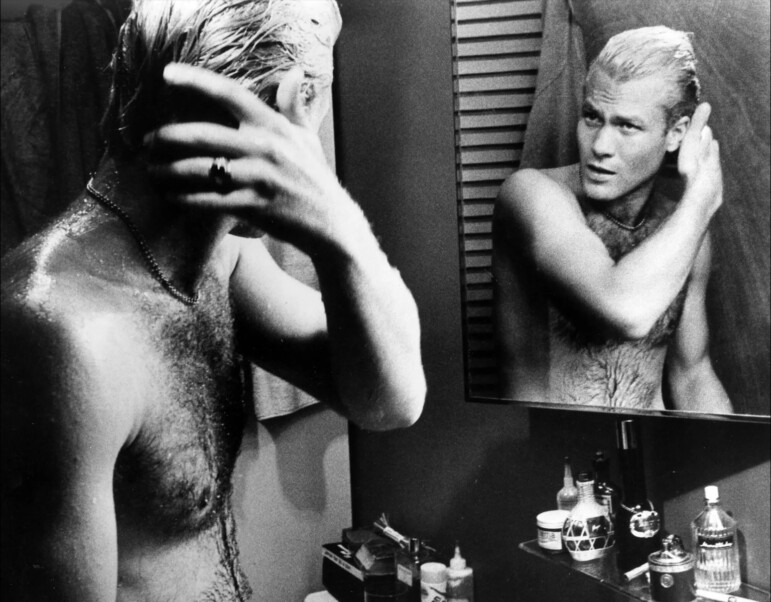 Allegra Madsen, director of programming for Frameline, the longstanding LGBTQ film festival, will introduce "The Watermelon Woman," which, along with "Parting Glances," was selected by BAMPFA Student Committee to be a part of the program.
For tickets and information about the full program, visit https://bampfa.org/program/pioneers-queer-cinema.
---
As is typical, Cinequest's annual online film festival, Cinejoy, offers a few Bay Area-themed gems in its 2023 slate of cinematic goodies. It kicks off Wednesday and concludes March 12.
These worthwhile features have regional interest:
"East Bay": As the title suggests, the East Bay receives a starring role in director, producer and star Daniel Yoon's character-driven dramedy anchored around a 39-year-old Korean American (played by Yoon) part-time filmmaker and fulltime hockey lover pondering if he's failed. A film festival organizer played by Constance Wu ("Crazy Rich Asians") sees his accomplishments in a far different light. "East Bay" screens one time only at 5:15 p.m. Friday as a Spotlight event, which includes a Q&A with the cast and filmmakers. (https://creatics.org/create/cinejoy/premiere/more-info/267145/East-Bay )
"Brothers Broken": In this eye-opening documentary, San Jose resident Geoff Levin details his all-consuming nearly 30-year commitment to the Church of Scientology and how he became so wrapped up in it, he cut off his relationships with his entrepreneur brother Robbie Levin, his 1960s bandmates, and other friends and relatives who were outside of the L. Ron Hubbard organization. "Brothers Broken" offers hope, reconciliation and reinvention in a story that sounds a loud alarm about Scientology as well as shows the power of second chances in our lives. https://creatics.org/create/cinejoy/showcase/moviepage/267106/Brothers-Broken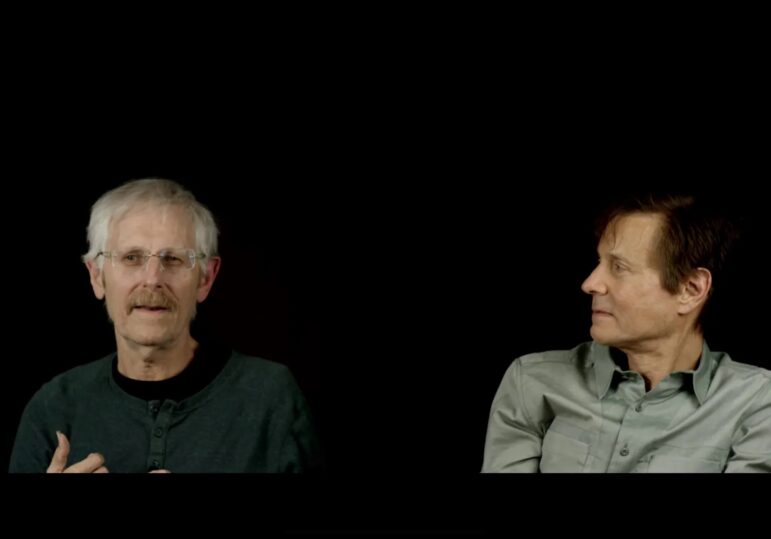 "The Secret Song": With his retirement looming on the horizon, beloved and unconventional San Francisco music teacher Doug Goodkin, an inspiration throughout his 45-year career, encounters his greatest obstacle yet: learning how to keep children intrigued on a screen during the COVID-19 pandemic. How does he make the pivot? San Francisco filmmaker Samantha Campbell shows us. https://creatics.org/create/cinejoy/showcase/moviepage/267132/The-Secret-Song
---
Over (mostly) at the Smith Rafael Center, a free three-day "¡Viva el cine!" shines a lens on Latin American, Latinx and Spanish-language stories with its family-friendly program that encourages youth to discover cinema and see themselves reflected on screen. It runs Thursday through Saturday.
The poetry-themed documentaries "Regard Silence" and "The Ground I Stand On," which stress the importance of raising and creating sustainable platforms for creative self-expression and are recommended for grades 6-12, kick things off at 11 a.m. Thursday in screenings for school groups only (register here: https://cfieducation.cafilm.org/viva/). At 7 p.m., a free community screening of director Megan Martinez Goltz's 30-minute documentary "Historias de Cultura: Oaxaca en Santa Cruz" will be shown at the Pickleweed Community Center, 50 Canal St., San Rafael. The documentary looks at how indigenous elders in Santa Cruz accessed their Oaxacan traditions to promote healing and recovery during the pandemic. Martinez Goltz will attend. The screening is free, but patrons must get a ticket at: https://cfieducation.cafilm.org/viva/
On Friday at 10:30 a.m., an education screening (for students only) of director Andrés Gallegos' 60-minute "From Mexico to Vietnam: A Chicano Story" will be shown with the director attending. It's an exploration of the heritage of Tina Duran, whose father immigrated to the U.S., then served in the military in Vietnam. (https://cfieducation.cafilm.org/viva/) At 7:30 p.m. Friday at the Smith Rafael Center, Canyon Cinema's Cine-Espacios offers a sampler's platter from the Bay Area indie distributor's library of experimental films. For tickets, visit https://rafaelfilm.cafilm.org/canyon-cinema/.
At 11 a.m. Saturday, "Home Is Somewhere Else," an animated feature documentary from Carlos Hagerman and Jorge Villalobos telling stories of immigrant youth and undocumented families, screens for free at the Smith Rafael; visit https://rafaelfilm.cafilm.org/home-is-somewhere-else/.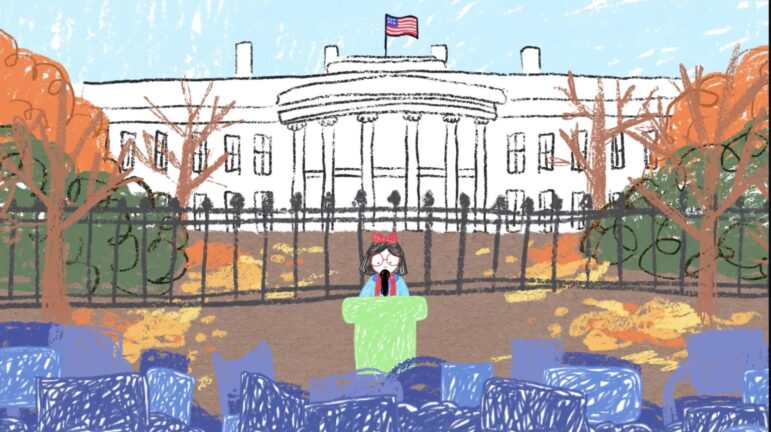 The final free screening, at 7 p.m. Saturday at the Multicultural Center of Marin, 709 Fifth Ave., San Rafael, is Fernanda Pessoa and Adriana Barbosa's 2022 documentary "Swing and Sway," about how 16-year-olds, one in the Northern Hemisphere, another in the Southern Hemisphere, attempt to communicate during the year of tumult – 2020. Unlike other features in the program, it is recommended for ages 18 and over. (https://cfieducation.cafilm.org/viva)