It's spring, which means the Bay Area film festival cycle has started.
The first two to bloom are the 27th Berlin & Beyond Film Festival, kicking off Thursday and running through March 27 and the Sonoma International Film Festival, starting Wednesday and running through March 26.
The weekend also sees one of our finest independent filmmakers—Kelly Reichardt—coming to Berkeley for her latest cinematic treat, "Showing Up," with Michelle Williams playing a Portland artist. It screens Friday at the Berkeley Art Museum and Pacific Film Archive. Reichardt also will be on hand Saturday for a screening of my favorite of her films.
First, let's dip into the film festival programs.
Per its standard, Berlin & Beyond curates an eclectic blend of narratives, documentaries and shorts. While some titles might be well-known (including its closing night feature at 6:30 p.m. March 28 at the Roxie in San Francisco — a 35mm presentation of Netflix's four-time Oscar winner "All Quiet on the Western Front" from director Edward Berger) others might be off your radar.
The festival opener is a dystopian head-tripper, the climate-change road trip "Everything Will Change." German director Marten Persiel's film imagines a 2054 devoid of wildlife, a chilling, hopefully not prescient premise that finds three friends searching for answers about what went wrong in 2020. "Everything Will Change" screens at 6 p.m. Thursday at the Roxie and at 6 p.m. at the Elmwood in Berkeley.
In "Werner Herzog: Radical Dreamer," director Thomas von Steinaecker speaks to a broad spectrum of performers and filmmakers, including Nicole Kidman, Patti Smith, Robert Pattinson, Chloe Zhao, Joshua Oppenheimer and Wim Wenders about the 80-year-old German filmmaker's extraordinary and influential career. As the film attests, the eclectic Herzog took on any challenge, even directing operas, along with making remarkable achievements in features (1972's "Aguirre, the Wrath of God," 1979's "Nosferatu the Vampyre," 1982's "Fitzcarraldo") and documentaries (2005's "Grizzly Man," 1999's "My Best Fiend") among others. It screens at 1 p.m. March 25 at the Roxie.
For an inspiring World War II drama based on a true story, give director Maggie Peren's "The Forger" a try. It's about a Jewish man (Louis Hoffman) with an artist background in Berlin who forges identification documents for a friend and later winds up saving hundreds of lives by doing the same. "The Forger" screens at 9 p.m. Thursday at the Roxie.
Fatih Akin's truth-based "Rheingold" tells a wild story about rapper Xatar—a Kurdish refugee who got involved in crime and set the music world on fire. Akin's treatment bounces from city to city, and features bursts of violence and even a creaky romance as Giwar Hajabi rises and falls and rises again. Akin tells a riveting, truth-is-stranger-than-fiction story and lead Emilio Sakraya gives it his all in the part in the movie, screening at 8:45 p.m. March 25 at the Roxie.
For tickets and a complete rundown of films, visit https://berlinbeyond.com/2023/
---
The Sonoma International Film Festival continues to gain in stature and that's reflected in its Wednesday's opening night selection, the world premiere of "Jules" at 6 p.m. at Sebastiani Theatre. In this dramedy from director Marc Turtletaub, small-town life gets disrupted when a visitor comes a-calling. Ben Kingsley, Harriet Sansom Harris, Zoe Winters, Jade Quon star and are expected to attend along with Turtletaub.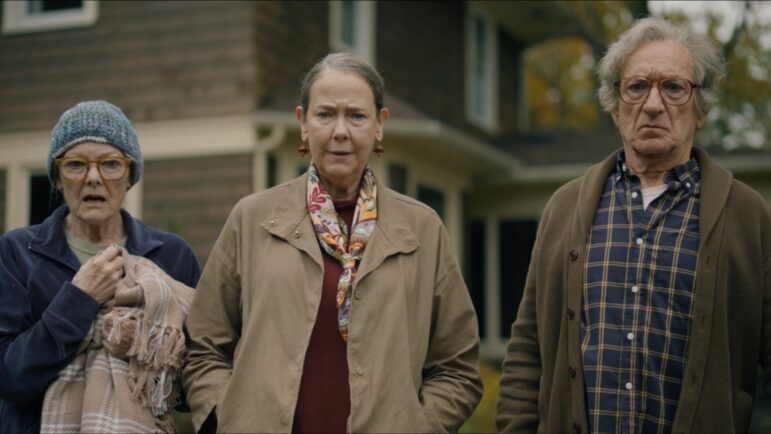 Other highlights in the festival include the West Coast premiere of the eagerly anticipated retelling of the opera "Carmen" (6 p.m. March 25) with "Aftersun" Oscar-nominee Paul Mescal; Stephen Williams' 18th century period piece "Chevalier" about the diversely talented composer-violinist-fencer Joseph Bologne (7 p.m. March 26) starring the uber-talented Kelvin Harrison Jr.; and "The Eight Mountains," the award-winning adaptation of Paolo Cognetti's novel on an enduring friendship between two men in Italy (6:30 p.m. March 26).
There's more worth checking out. Head over to https://sonomafilmfest.org/festival/ for both delectable cinematic and culinary goodies.
---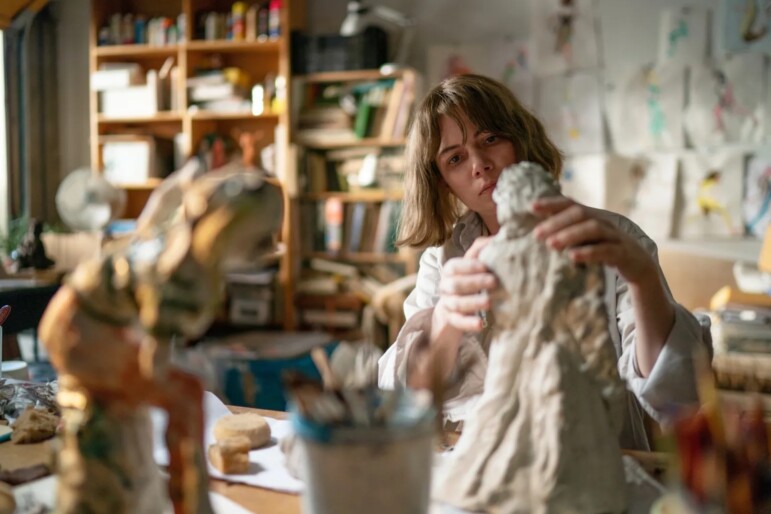 At the ever-busy Pacific Film Archive in Berkeley, beloved indie auteur Kelly Reichardt gets the retrospective treatment she so richly deserves. On Friday, her latest feature "Showing Up" starring Michelle Williams as an artist getting distracted by caring for a wounded pigeon, screens, followed by a Q&A. Reichardt will also be on hand for Saturday's screening of "First Cow," her rich 2019 Pacific Northwest Western about the relationship and business partnership of two men — one a cook, the other a Chinese immigrant. While those events are sold out, tickets are available for 2016's "Certain Women" (5 p.m. Sunday) and her first feature, the Western "Meek's Cutoff" (7 p.m. March 31). But Reichardt won't be attending either.
For tickets and additional information, go to https://bampfa.org/program/kelly-reichardt-person.