Piedmont High School's softball team has several players back from the squad that went 18-7 in 2022, including an appearance in the North Coast Section Division 4 playoffs. That team went undefeated in West Alameda County Conference Shoreline Division play and also won the Shoreline tournament.
However, four-year starters Isabelle Epstein and Chiara Lundin both graduated.
"Replacing those two right there is too much to think about," Highlanders coach Gene Denard said.
Epstein is now at Chapman University and Lundin at Wellesley College. The most likely candidate to replace Epstein as the No. 1 pitcher, last year's No. 2 Annabel Castronovo, decided not to come out for the team.
So, the top question for the Highlanders this year is pitching.
"I have to go with a committee," Denard said. "Ginger Gardner, Miya Fujimoto, Angelina Wu."
Gardner is a senior who played left field last year. Wu and Fujimoto are sophomores who both also played varsity a year ago.
"They are all young ladies who used to pitch when they were younger," Denard said. "Right now, Miya is the No. 1. We're probably going to lean on her as the No. 1. I haven't really decided on the other two. I'm hoping that Ginger can come in and help out with at least half the innings."
At catcher, Denard thinks that freshman Sa'Mara Levi (Denard's granddaughter) and senior Leah Bell might platoon.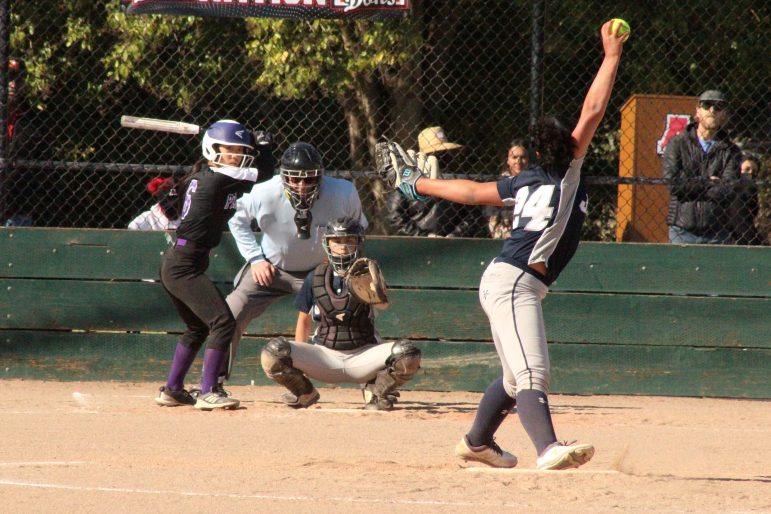 Bell is one of several strong hitters back from last year's team. She will split her time between catcher, shortstop and center field.
"One of the best athletes right now," Denard said. "She can play wherever it's suggested where we play her. Great to be around, always has a positive attitude. Just a great ballplayer, great young lady."
First baseman Gretchen Gerhardy is another returning senior.
"She started coming on the bottom half of the year," Denard said. "She has the potential to put up great numbers. We're looking forward to that.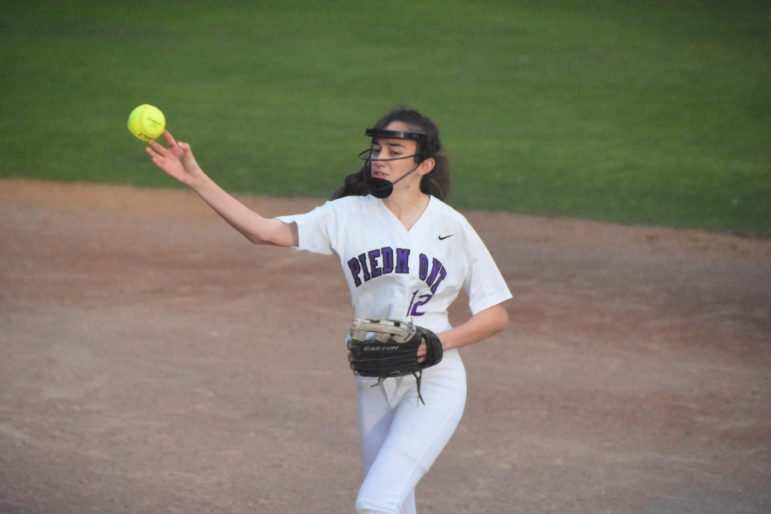 "Gretchen is a vital part of the infield. Without her we'd be scratching our head about how to plug in the holes."
Hailey Ronen returns at third base and wherever else the team needs her. The senior will provide leadership and guidance, according to Denard.
Senior Morgan Hunt is also back, providing a power bat in the lineup and playing all three outfield positions.
"Morgan came around with her swing (last year)," Denard said. "She fine-tuned it. We've got to sharpen it up a little bit more. Morgan is so powerful. I don't think she understands how strong she is. Shes going to put up more numbers than last year."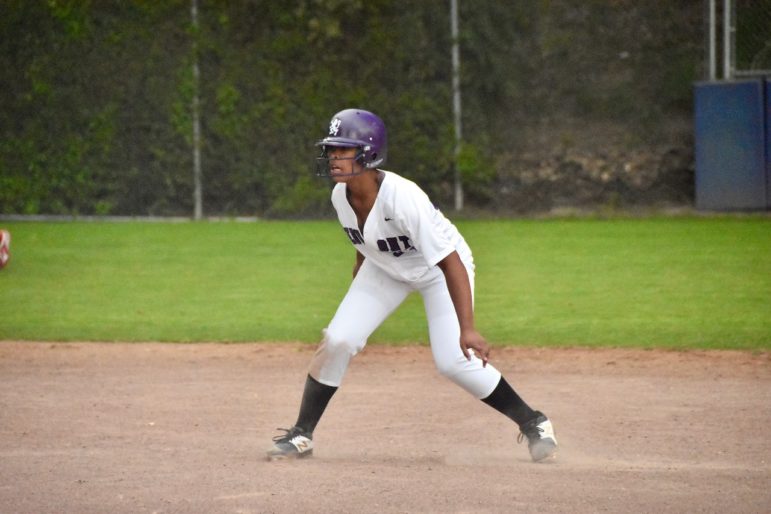 Denard added that he is checking the record books because he expects Hunt to challenge the school record for home runs in a season.
"These young ladies have been in the program for four years so they understand what is necessary," Denard said of his senior core.
Junior Mia Leggett returns and will likely start in the outfield.
"Her talent level has been increasing, she put in work in the offseason," Denard said.
Sophomores Miati Benson and Caitlin Boothby should compete for playing time as well.
Another sophomore to watch is Meykeda King-Polk, who Denard called "a pitcher in training."
Piedmont is moving up to the stronger division in the WACC, the Foothill, in 2023. That and the loss of his starting battery has Denard concerned.
"The loss of Izzy and Chiara is real big shoes to fill," he said. "You're looking at innings pitched, Izzy threw over 150 innings last year. Chiara caught as many innings as Izzy pitched. Run production for both of those young ladies, that's 2-3 runs each. Per game. The experience and the leadership they brought to that team, that means more than anything.
"We have to figure out what ladies are going to account for those five or six runs. Where do I get my extra runs from?"
He added, "We're going to play a tough schedule, we're going to fight in league, it's just going to get us ready for NCS playoffs, and well see how far we can go. Getting moved up, it's going to help us. Last year, we were in the lower division. We still played upper division teams. This year, instead of us having to put together a really strenuous preseason, I can play a normal preseason because our league games are going to be against Division 2 and Division 1 teams."
The Highlanders have started out 2-1-1 on the season with wins over St. Mary's and Miramonte and a loss to Dougherty Valley. Their game with Moreau Catholic was called with the score 10-10.