March is Women's History Month and local libraries and bookshops are all in.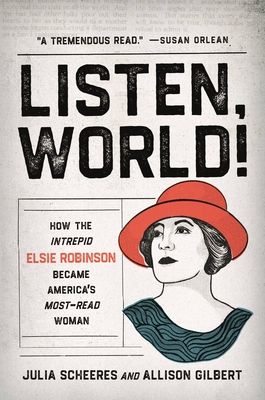 How the Intrepid Elsie Robinson Became America's Most-Read Woman with Biographer/Journalist Julia Scheeres | Berkley Public Library – Tarea Hall Pittman South Branch | March 11
Journalist and author Julia Scheeres will read and speak about her new book, Listen World! How the Intrepid Elsie Robinson Became America's Most-Read Woman. It's a fascinating, well-researched and lively biography co-written with Allison Gilbert about Elsie Robinson, who was born in 1883, grew up in Benicia during the California Gold Rush era. Robinson became one of the most popular news columnist of her time. After a fractious divorce—the choice made by any woman in 1917 was considered a scandal—and caring for her chronically ill son, she led a remarkable and independent life. Long forgotten in the history books and cultural memory, Scheeres and Gilbert bring to life a vital feminist icon. Scheeres has a bachelor's degree in Spanish from Calvin College in Grand Rapids, Michigan, and a master's in journalism from the University of Southern California. Based in San Francisco, she has been a contributor to the New York Times, Los Angeles Times, San Francisco Chronicle, and Wired News.
March 11 from 2:00 – 3:00 PM | Free | Berkley Public Library – Tarea Hall Pittman South Branch | www.berkeleypubliclibrary.org/
---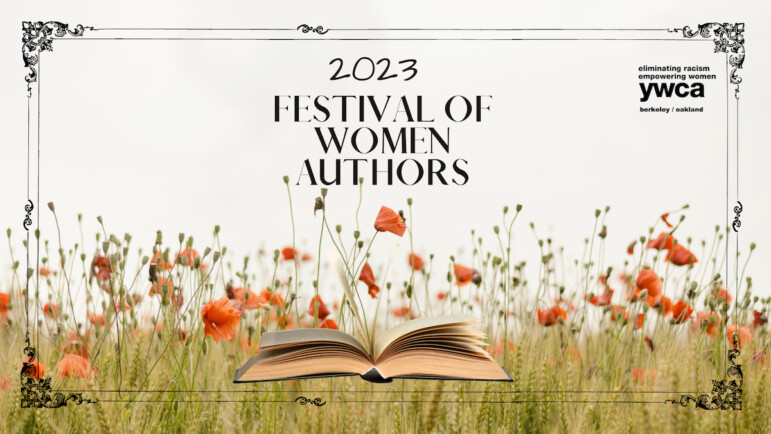 29th Annual Festival of Women Authors | YWCA Berkeley/Oakland | March 18
Annual presentation by YWCA Berkeley/Oakland honors four women authors. Scheduled during Women's History Month to spotlight and celebrate women's contribution to literature, the event held at the Berkeley Marina DoubleTree by Hilton includes a continental breakfast, luncheon, book sales and book signing session with an opportunity to meet the authors.
Headline authors recognized this year are Crystel Patterson (One Flip Two Flip, Three Flip, Four, I am Different, and Superheroes Here and There), Jasmin Darznik (The Bohemians, The Good Daughter, and Song of a Captive Bird), Karen Grassle (Bright Lights and Prairie Dust), and Shugri Said Salh (The Last Nomad). Throughout its 125-year history, event host YWCA Berkeley/Oakland works to eliminate racism, empower young girls and women, and further the rights of all people while supporting peace, social justice, freedom, and dignity.
Mar. 18 from 8:45 AM – 2:30 PM | $40-100 | DoubleTree by Hilton, Berkeley Marina | www.ywca-berkeley.org/festival-of-women-authors/
---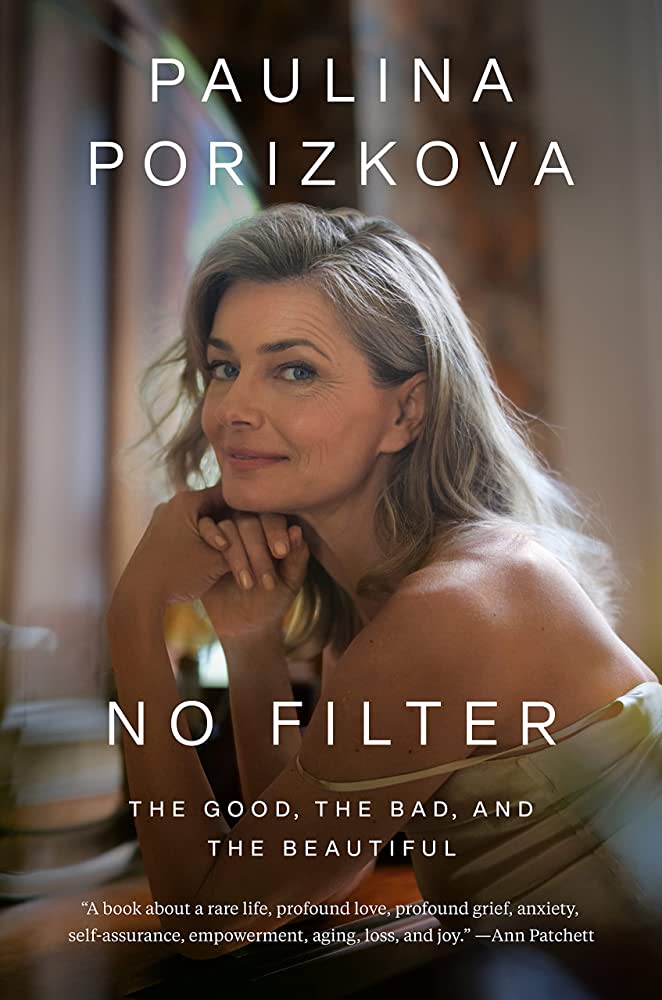 Brunch with Author Paulina Porizkova | Great Good Place for Books | March 19
This is a rare opportunity to attend a conversation with former supermodel Paulina Porizkova at a private home in Oakland. Her new book of essays, No Filter: The Good, The Bad, and The Beautiful, tell the story of her career as a model. Included in the stories she shares are accounts of being on the Sports Illustrated Swimsuit Issue cover in 1984, and becoming the face of Estée Lauder in 1989 and one of the highest-paid models in the world. Her life outside of the heady fashion world held the joys of marriage, motherhood, and a budding writing career, but also a divorce, grief, betrayals and death. The discussion will center of the wisdom that comes with age, truth telling, mental health, and finding the path to starting over and finding purpose.
This special event will be held at a private home in Oakland. The event is limited to 60 women. The $150 registration includes brunch and a signed copy of the book. Registration deadline is March 5. Email jill@HappyWomenDinners.com to register.
March 19 | Noon – 2:00 PM at a private home| $150 | https://www.ggpbooks.com/event
---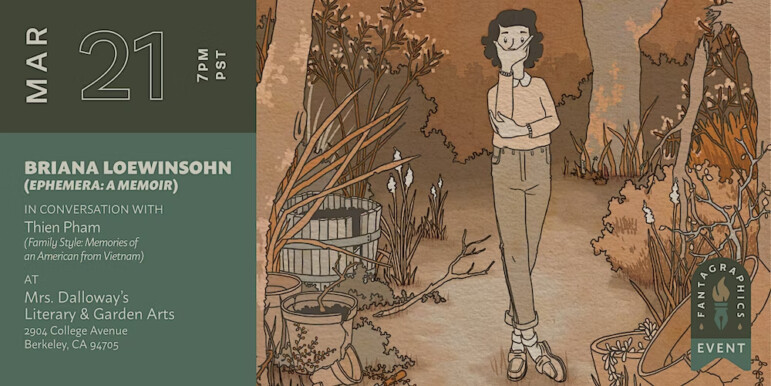 Mrs. Dalloway's | Graphic Memoir Ephemera by Briana Loewinsohn and America's Girl Stunt Reporters by Kim Todd | March 21 and March 29
Author and graphic artist Briana Loewinsohn launches Ephemera, her new graphic memoir, on Tuesday, March 21, at 7 p.m. The Oakland based artist will be joined in discussion by graphic novelist, comic artist and educator Thien Pham, also a resident of Oakland. Loewinsohn teaches art at a Bay Area high school and in her new book presents a lyric tale set in a garden, a forest and a greenhouse. The story involves a woman reflecting on her childhood and her ephemeral relationship with her mother, whose mental illness throws shadows on the memories. Warm tones and a subtle touch with perspective and framing render artwork rich for contemplation. A discussion with Pham, who created the art for Gene Luen Yang's novel, Level Up, is certain to reveal an insider's view of the graphic novel industry.
March 21 | 7:00 – 8:30 PM | www.mrsdalloways.com/events/briana-loewinsohn-store-launch-her-new-graphic-novel-ephemera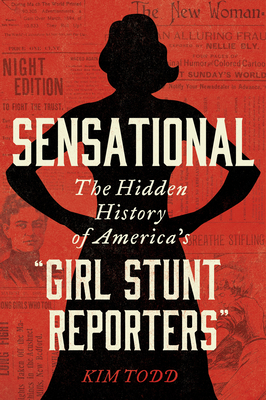 Eight days later on March 29, author Kim Todd jumps in at 7 p.m. with the new paperback edition of Sensational: The Hidden History of America's Girl Stunt Reporters. Telling the story of 19th century women journalists across the United States who risked their safety and reputations to expose the hazardous conditions under which many Americans existed, Sensational reveals the disguises and subterfuge they employed.
The "girl stunt reporters" weren't aiming their actions at frivolity or notoriety. Instead, the courage and agency they demonstrated and used to uncover injustice in society changed laws, helped launch a labor movement, championed women's rights, and more.
Despite eventual headlines and fame, the women faced vicious public backlashes and accusations meant to fill them with shame. Their population diminished, but they still revolutionized modern journalism. Flawlessly researched, Todd paints a scintillating portrait. She is an award-winning author (Chrysalis: Maria Sibylla Merian, Secrets of Metamorphosis and Tinkering with Eden) and has contributed to Smithsonian, Salon, Sierra magazine, and Orion, among other publications.
March 29 | 7:00 – 8:30 PM | https://www.mrsdalloways.com/events/kim-todd-presents-her-new-paperback-sensational
https://www.mrsdalloways.com/ | 2904 College Avenue, Berkeley
---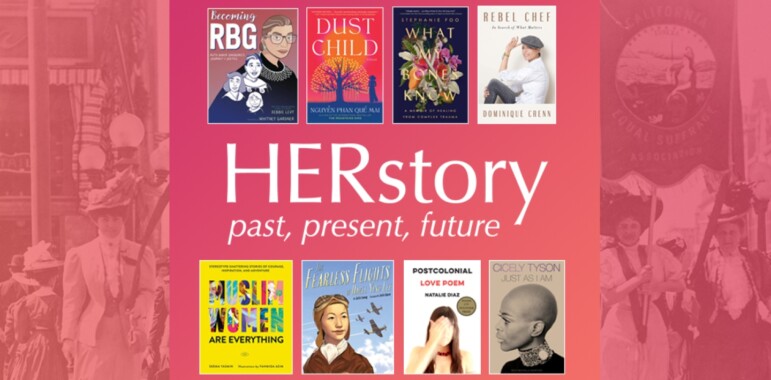 HERstory: Spotlight on women's achievements | San Francisco Public Library | All Month
The San Francisco Public Library's terrific and expansive Women's History Month Series, HERstory, is a monthlong spotlight on women's achievements, with programs for adults and youth. Attend author talks and panel discussions, exhibitions, book club events, film screenings, and participate in interactive programs aimed at building female strength and solidarity. The series runs through March 31 at various S.F. Public Library branches, so visit the website to check out the offerings.
Through March 31 | Free | sfpl.org