The Piedmont High School swim team opened West Alameda County Conference competition with a successful day in a three-way meet with San Leandro and Bishop O'Dowd on March 10 at San Leandro.
Taylor Rolefson and Josie Oesterer each won two individual events and swam on two relay winners. Rolefson won the 50-yard freestyle in 25.94 seconds and the 100 butterfly in 1:01.64. Oesterer won the 200 freestyle in 2:02.83 and the 100 backstroke in 1:00.57.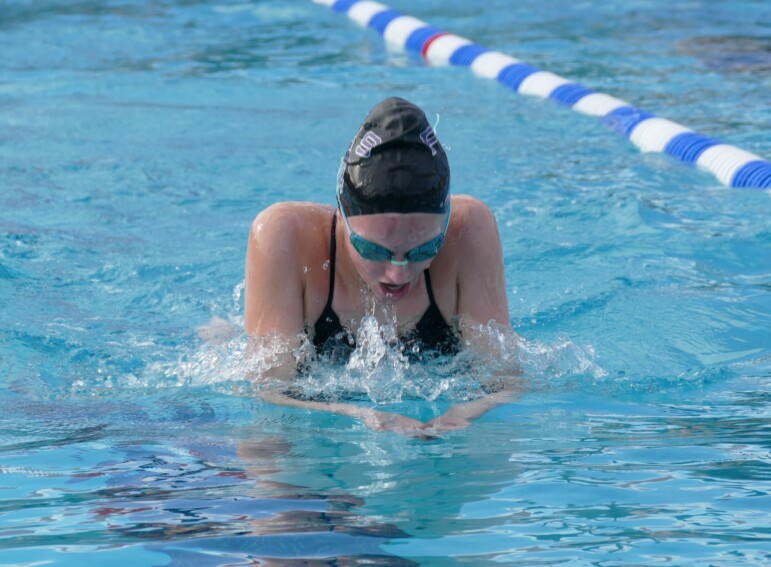 Both also swam the 200 medley and the 200 freestyle relays. In the former, they were joined by Sonja ten Grotenhuis and Sydney Olson and finished in 1:57.96. In the latter they were joined by ten Grotenhuis and Abigail Jacoby and came home in 1:46.75.
The 400 relay team of Odessa Dando, Kate Meyjes, Tai March-Cunningham, and Anne Reardon also took first, with a time of 4:35.09.
Jacoby won the 200 individual medley in 2:27.49. Ten Grotenhuis took second in both the 200 freestyle (2:09.43) and 50 freestyle (26.67). Olson was second in the 100 freestyle (1:01.37) and third in the 50 freestyle (27.24).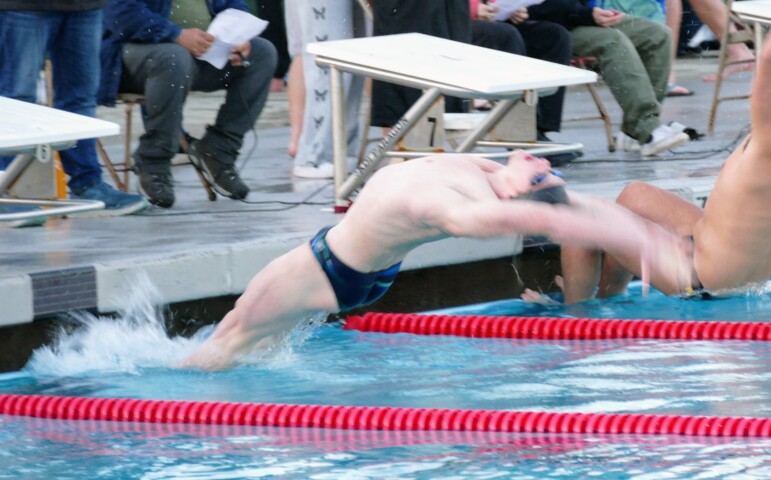 Simon Lins duplicated the feat of Rolefson and Oesterer on the boys side. He won the 100 freestyle in 49.20 and the 100 backstroke in 57.29. He also swam a leg on the 200 medley relay, along with Nik Costello, Evan Byun, and Tom Rolefson, with the group finishing in 1:46.49. The same foursome also won the 200 freestyle relay in 1:33.33.
Ryan Stokes won the 100 breaststroke in 1:06.00 and took third in the 100 butterfly in 1:03.14. Tom Rolefson was second in the 50 freestyle (22.91) and third in the 100 freestyle (50.97).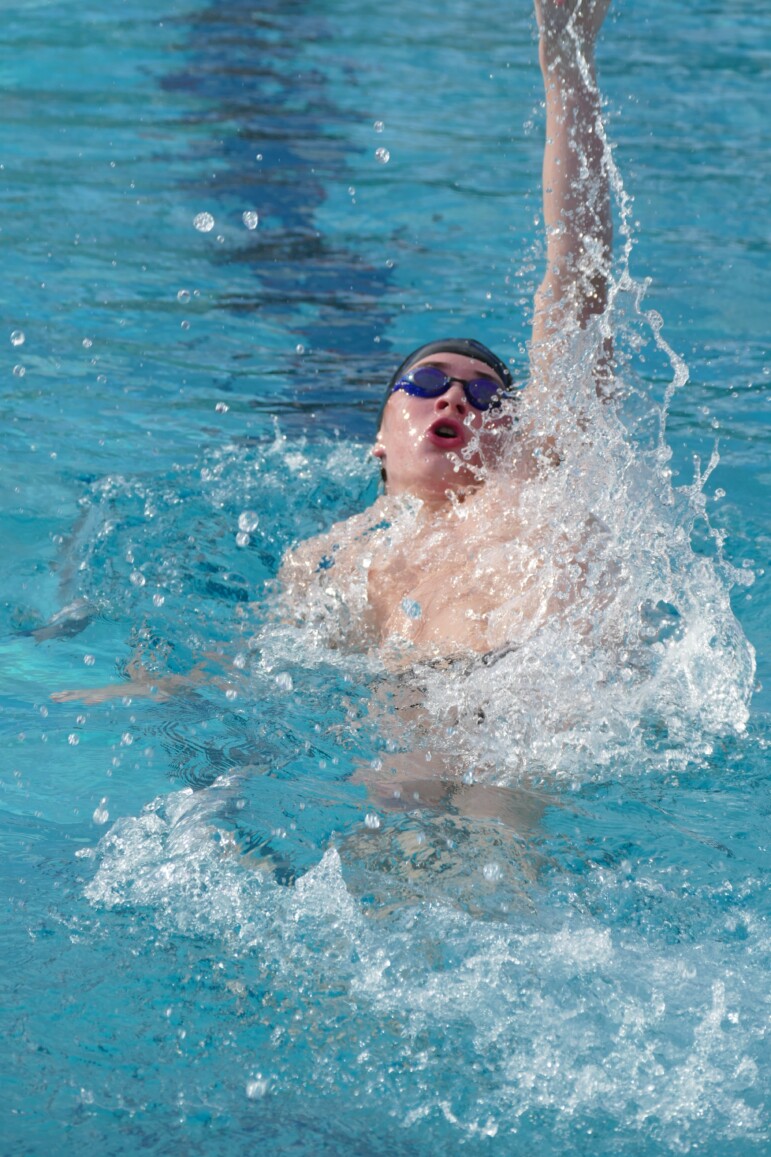 In team scoring, the Highlanders girls defeated Bishop O'Dowd, 140-79, and beat San Leandro, 143-41. The boys beat the Pirates, 148-49, but fell to the Dragons, 109-106.
Piedmont's next meet is March 17 against Arroyo at Laney College.