Make hay while the sun shines: Area weather forecasters say the Bay Area will be sunny and dry over the weekend but is in the crosshairs again as two systems off the coast of Hawaii and Alaska will merge and bring another round of strong winds and rain starting Monday night and carrying into Tuesday, with the potential for several feet of snow in the Sierra through Wednesday.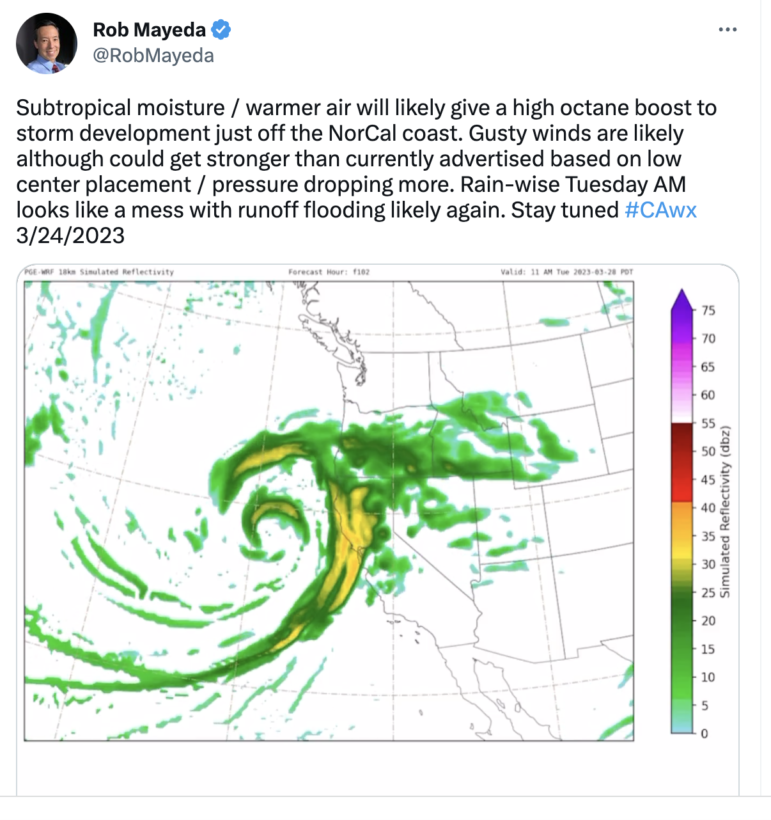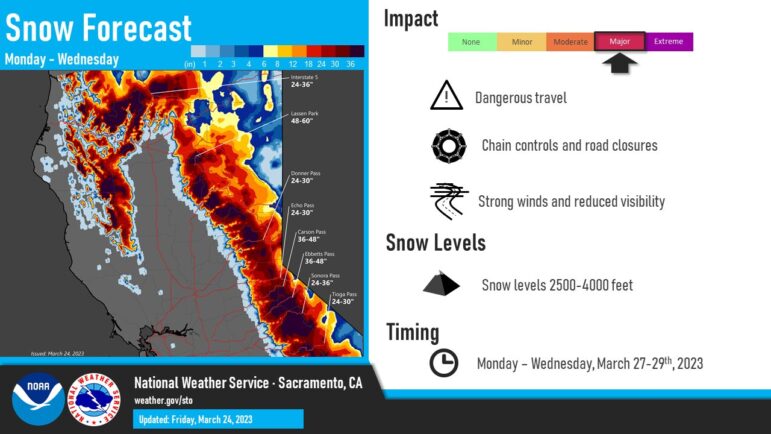 Cleanup continues in Piedmont
Meanwhile, public works crews in Piedmont and Oakland have spent the last few days cleaning up after Tuesday's storm. Trees that fell onto power lines led to prolonged power outages in parts of Piedmont.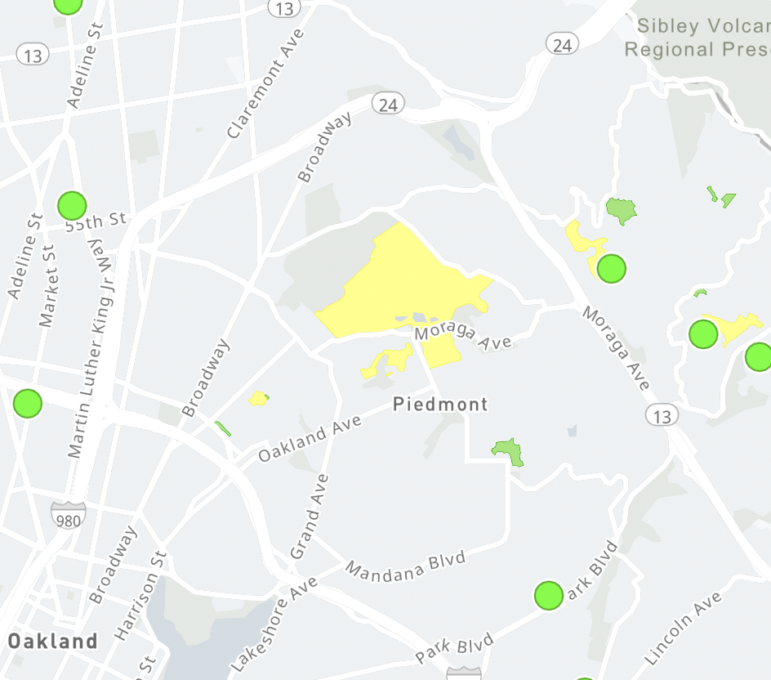 In a social media post on Friday, the Piedmont Police Department said it had received 230 calls related to Tuesday's storm.
The city reports it had to clear the following roads because of fallen trees this week: Hazel Lane, Lower Grand, Estates Drive, Lexford Road,, Indian Gulch. It also had to temporarily close the following roads: Moraga from Maxwelton to Harbord, La Salle from Crest to Hampton, and Lincoln from Crocker to Seaview.
Sidewalk closures cleared by city crews included Monte Avenue and the pathway at Linda Beach School.
In Dracena Park, a large Eucalyptus tree fell near the ravine, forcing closure of upper Dracena Park for all of Thursday and threatening the bridge. Crews were able to clear the tree Thursday night, and most of the park was reopened Friday morning. Some areas around the ravine remain closed as crews grind and clear out the remaining portion of trunk. (The city asks people to please respect the barriers and not enter or let their dogs enter closed portions – these closures are for their safety.) They are hoping to fully reopen the area on Monday.