The Civic Projects committee of the local Piedmont Garden Club has contributed $5,000 for educational signage to be installed in the Native Garden located near the tennis courts next to the Community Hall. 
The sign will be similar in appearance to the historical signs created for the City's centennial celebration and will educate the passersby about the surrounding trees, shrubs and ground covers, indigenous to the area. It will also acknowledge the club's 100th anniversary and the organization's longtime commitment to maintain the space with donations and labor.   
A project with citywide support, the garden was originally created in 1990 as part of the Creek Restoration Grant. Since then, members of the club have regularly weeded, maintained and added new plantings to the area. Over time, however, some of the garden's elements, like the surrounding fence are now showing their age. The city plans to update the plantings, and a new, sturdy fence will replace the current one, thanks to a generous contribution from the Bates family.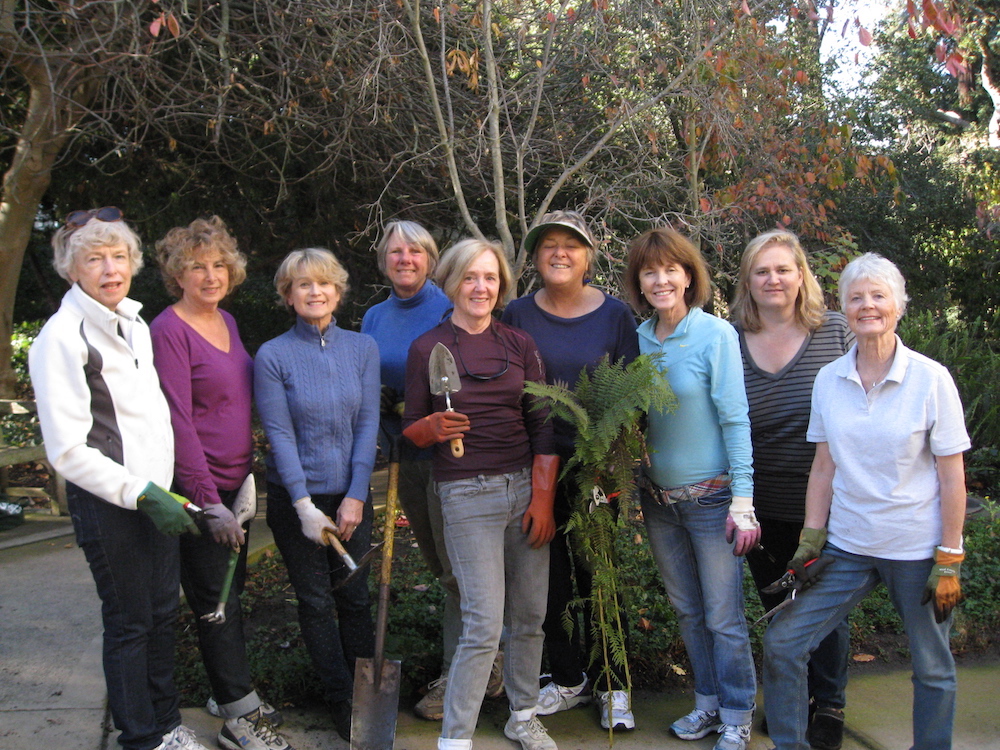 At the March 1, 2023 meeting of the Park Commission, native garden advocate Lindsey Meyersieck and PCG president Anne-Marie Lamarche presented a check for $5000 to Park Commission chair Patty Dunlap and Piedmont Parks and Project manager Nancy Kent.