On Thursday night, Piedmont High School's new Alan Harvey Theater erupted with the sounds of the wild as contestants vied for the coveted Leonard J. Waxdeck Bird Calling Contest trophies after a 3-year pandemic hiatus.
This year's first-place winning team of Ray Gutemann, Charlotte Mascola, and Clio Salzer enacted the call of the Horn of Africa's Thick-billed raven, Corvus crassirostrus, while 2nd-place winning teammates, Lulu Tschider and Isabella Wire, performed the call of Antarctica's Adélie penguin. Third place winner, Megan Foster, boldly replicated the tremolo call of the Common loon.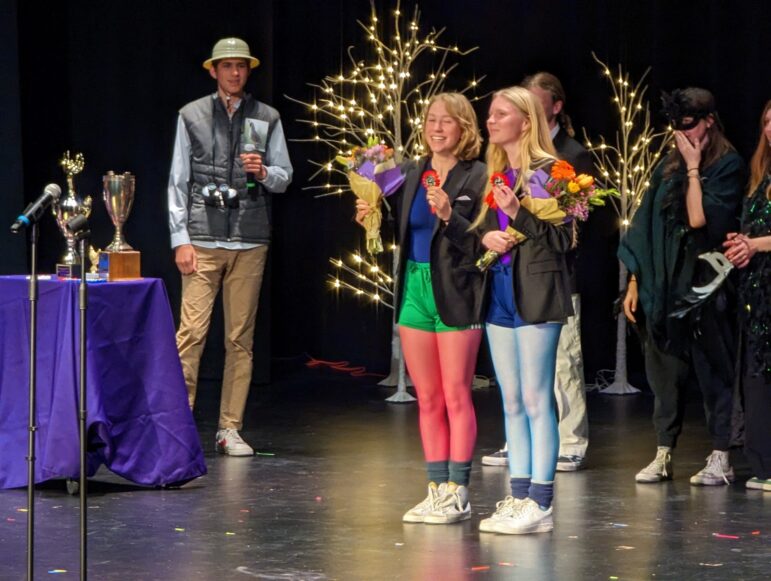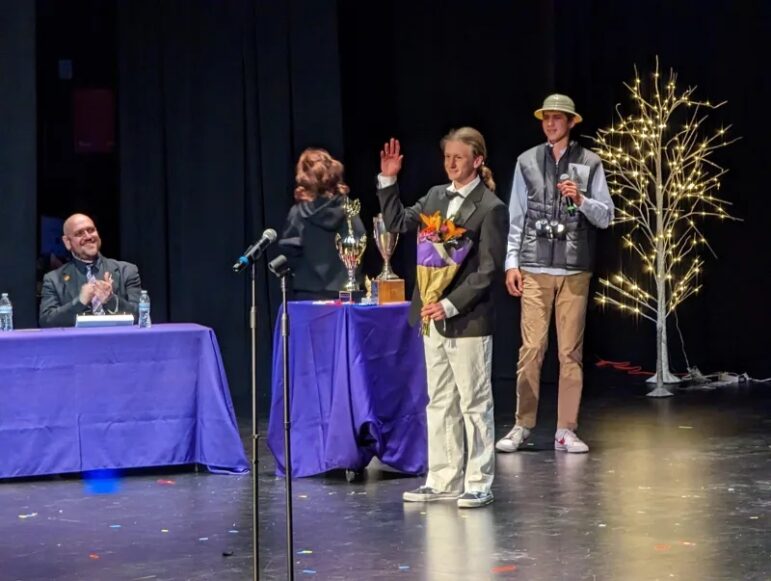 The Bird Calling Committee for this 54th contest year — PHS librarian Kathryn Levenson, PHS teacher Andy Willats, and Vice Principal Erin Igoe — organized an exceptional team of student interns running publicity, lighting, sets, sound, props, and more: Chaz Amit-Guite, Mei Assalian, Laurel Bentley, Ella Fleischer, Macie Gard, Sage Gilbert, Sophie Hess, James High, and Sandy Small.
Additionally, the organizing committee assembled a star-studded group of PHS performing artists — PHS choreographers and dancers Ali Atanasio, Breah Bell, Haylee Cheang, Payton Cole, Alejandra Roy, and Rachel Scher, and PHS Jazz Quartet musicians Will Kennedy, Alden Meil, Griffin Stein, and Ryan St. John — whose performances wowed the audience.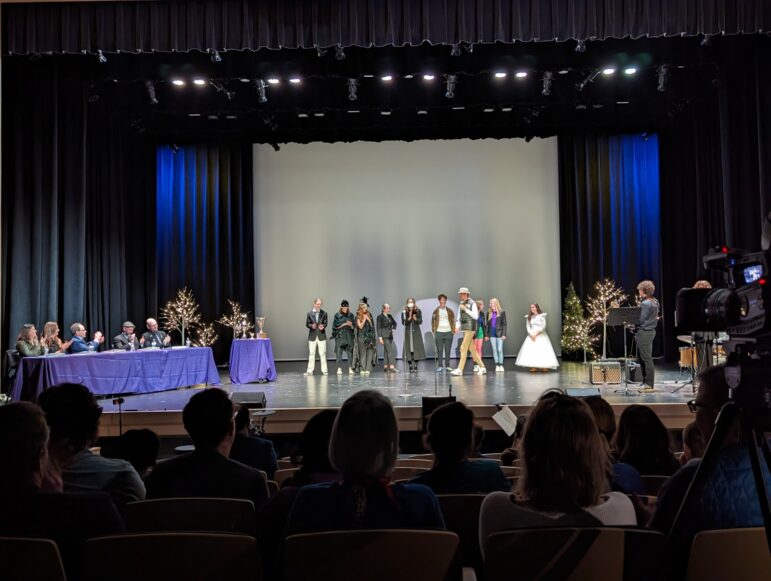 Event producer Kathryn Levenson recruited a panel of five stellar judges as well as the evening's entertaining emcee, Daniel Banin, who kept the event rollicking for all ages.
2023 contest judges included famed Piedmont High alumnus, Michael Poryes, local meteorologist Rosemary Orozco and PHS alum and four-time contest winner Joe Fendel. The contest's teacher judges were PHS English teacher Jamieson Mockel and Assistant Principal Irma Muñoz. In addition to an array of convincing and lifelike avian mimicry from species native to four continents, contestants impressed the judges with clever and edifying skits presenting species' Fun Facts while entertaining audience members in the nearly sold-out venue.
Many thanks go to the numerous community partners, district leaders, parent volunteers, and PHS faculty members who supported the renaissance of Piedmont's beloved annual contest.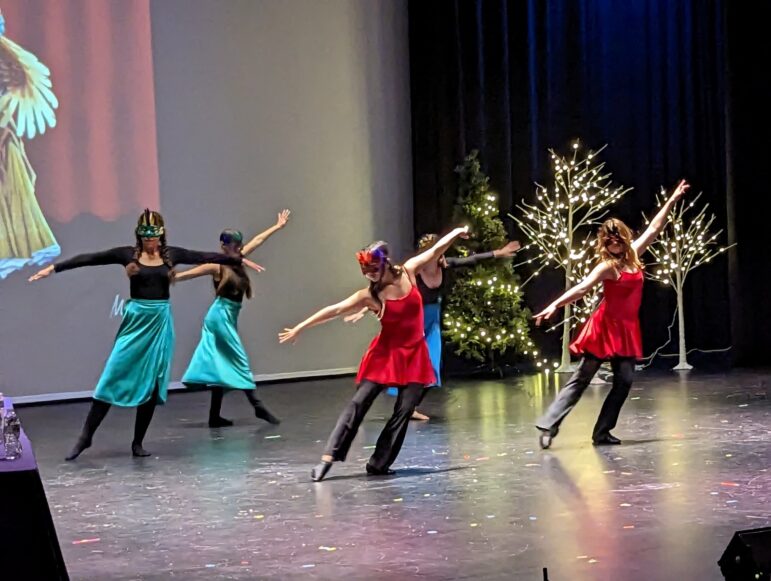 Event organizers included a new closing tradition in this year's event, The Great Squawk, inviting past contestants to join current participants onstage to perform their calls in unison. Bird-callers emerged from all corners of the auditorium, flocking to the stage to relive the excitement of events past. Congratulations and thanks to all contestants, organizers, and crew members for reviving a fun-filled annual event that has warmed Piedmonters' hearts and provided plenty of uproarious jocularity since 1963.
(Find more photos from the event on the PUSD Facebook page )