Freebie of the week: If we had a dollar for every outdoor film screening series that's available in the Bay Area, we'd have …. well, a lot of dollars. One of those series opens this week on Octavia Street in San Francisco's performing arts district with a free screening of Jordan Peele's provocative sci-fi/horror/dark comedy/neo-Western film "Nope."
The Proxy Spring Series of cinema features screenings each Friday beginning this week and running through April 21. Films start at 7:45 p.m. and seating begins at 7 p.m. The outdoor theater is at Octavia and Linden streets (near Fell Street). Bring a blanket and wear warm clothes. Food trucks will be on hand. So will Fort Point beer, Fig & Thistle wine, and Hometown Creamery ice cream.
"Nope," directed by Peele, stars Daniel Kaluuya and Keke Palmer as a brother and sister who run a horse ranch that caters to Hollywood filmmakers and captures the fancy of a UFO. Like other Peele films, it works as a thriller but also says much about American society. Also, it's wildly open to interpretation. Other films in the series include "All the Beauty and the Bloodshed" (March 31), "Till" (April 7)," "Malni: Towards the Ocean, Towards the Shore" (April 14) and "Marcel the Shell With Shoes On" (April 21).  More information is at proxysf.net. 
---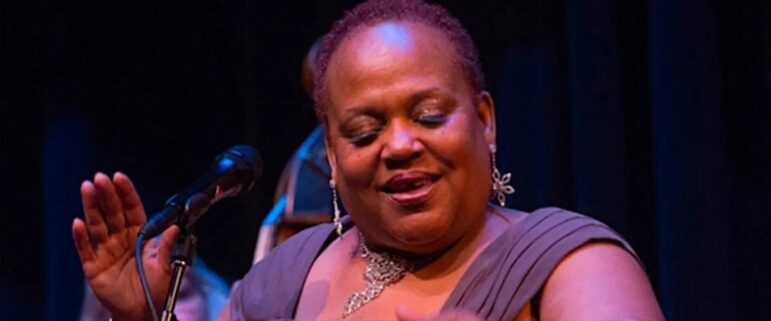 Women's work: Fans all over the Bay Area have discovered the considerable talents and magnetic stage personality of vocalist Rhonda Benin—not just because she is so good but also because of her performance track record. She's held forth at such notable venues as Yoshi's, SFJAZZ and the Fillmore, as well as at clubs, theaters and festivals in Northern California and beyond. (A little more than a decade ago, she performed a three-month residency at a jazz joint in Hangzhou, China).
She is equally adept in tackling jazz, blues and R&B/soul, and she does so with a magnetic blend of energy, humor, stories and fabulous stage moves. A woman who loves to perform, Benin is also known for organizing and headlining her annual Just Like a Woman revue, which she puts on, appropriately, in March, Women's History Month.
This year's lineup includes Venezuelan percussionist Jackeline Rago, multi-instrumentalist and singer Vicki Randle, the mother-daughter R&B vocal duo Zoe and Lily Ellis, the extraordinary singer Dee Dee Simon (she of the five-octave vocal range), and more. You can catch Just Like a Woman at 7 p.m. Saturday at Berkeley's Freight & Salvage, 2020 Addison St. Tickets are $26-$30 at www.thefreight.org. 
---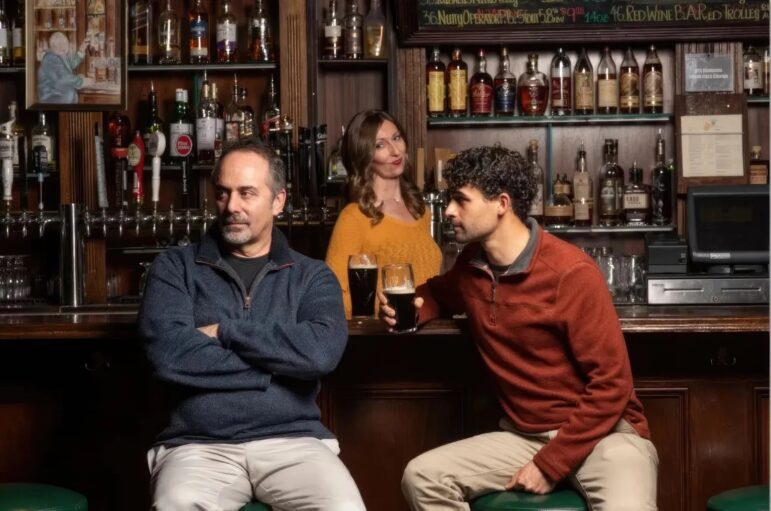 Bubba's big show: Three years ago on St. Patrick's Day, "A Statue for Ballybunion" a stage comedy by former San Jose Mayor Tom McEnery, was set to mark its U.S. debut in—where else?—San Jose. But the play, about plans in a small Irish town to erect a statue of U.S. President Bill Clinton, did not carry the luck of the Irish, canceled by the COVID-forced lockdown.
Now it's back. San Jose Playhouse, the theater troupe headed by Guggenheim Entertainment, is presenting the comedy through this weekend, in a collaboration with Irish stage troupe Kilnasheen Productions. The play premiered in 2017 at a pub in Listowel, Ireland, a town known as the home of famed late playwright John B. Keane. The story is inspired by real events: a small Irish town decided to erect a statue of a golfing Clinton to recognize his effort in the Good Friday Accord, which formalized peace in Northern Ireland. But a little matter known as the Monica Lewinsky scandal, and other political matters, made the project a complicated affair and shook the town.
McEnery says his play "tells a tale about how a town on the edge of the wild Atlantic fights for its self-respect and very survival," and how that fight affects relationships between townsfolk and family members. The show is onstage at 7:30 p.m. Thursday-Friday, 2:30 and 7:30 p.m. Saturday and 2:30 p.m. Sunday at 3Below Theaters, 288 S. Second St., San Jose. Tickets are $45-$55. Visit sanjoseplayhouse.org. 
---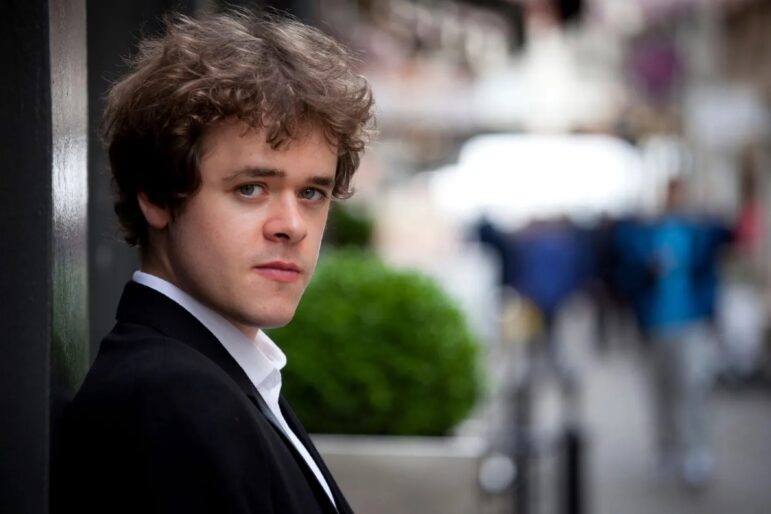 A golden guy: He was the youngest pianist ever to play on an opening of the BBC Proms series back in 2004 when he was just 11, and now the Financial Times of London has labeled him "the prodigy who has lived up to his promise." Benjamin Grosvenor, who has amassed a long string of awards since, has also been named, by Gramophone, one of five members of "Piano's Golden Generation."
He returns to the Steinway Society series at 7:30 p.m. Saturday to give a recital in the Louis B. Mayer Theatre on the Santa Clara University campus. His program, which will also be available to livestream for 48 hours afterward, is filled with music by Bach, Schumann, Ravel and Prokofiev. Find tickets, $45-$70 in person, $40 for the livestream, at steinwaysociety.com or call 408-300-5635. 
---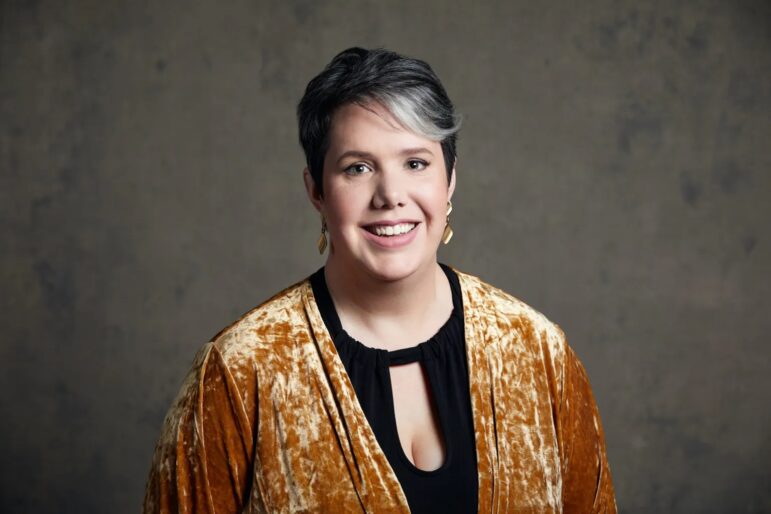 Gustav's groupies: It's all about Mahler at the California Symphony's concert programs in the Lesher Center for the Arts in Walnut Creek this weekend—but there's nothing by the great German romantic composer on the program. That's because conductor Donato Cabrera and his orchestra have decided to pay homage instead to "Mahler's Inner Circle," or three of his contemporaries and intimates who were deemed to have significant influence on him.
That would, of course, include his wife Alma, who relinquished her own career as a composer to marry him. Her "Fünf Lieder" (Five Songs) was her only work to be published in Mahler's lifetime, and she was aided in that regard by the architect Walter Gropius (with whom she was having an illicit dalliance).
In addition to Alma's pieces, which will be sung by Walnut Creek-based contralto Sara Couden, the orchestra will play the "Lustspiel Ouvertüre" by Alexander Zemlinsky, a former tutor and suitor of Alma's, and the Symphony No. 1 by Hans Rott, a friend and fellow conservatory student of Gustav's who died in an asylum at age 25, after leaving the world his one and only completed symphony. Cabrera will give a half-hour talk about all the connections before the performances, which take place at 7:30 p.m.
Saturday and 4 p.m. Sunday in the Lesher's Hofmann Theatre. Tickets, $20-$79, are at californiasymphony.org or 925-943-7469.