The Bay Area is a hub of artistic expression, attracting artists, writers and musicians from around the globe to live, work and create. We highlight some of the offerings here.
Freebie of the week: You could waggishly call it "singing outside the box." San Francisco Opera is packing its trunks with a truncated version of Puccini's famed "La Bohème" and taking it on the road, for free, to a different Bay Area city for each of the next four weekends.
"Bohème Out of the Box"— a version of the lovestruck, starving-artists-in-the-garret classic that lasts 75 minutes — opens in Alameda's Waterfront Park (2151 Ferry Point) at 6:30 p.m. Friday, with repeats at 6:30 p.m. Saturday and 2 p.m. Sunday. Performances throughout the month take place outdoors on a mobile stage — a converted shipping container, actually — and a rotating cast of Mimis, Musettas and Schaunards, etc., will be singing in Italian and speaking in English. (Librettos in Spanish and English will be available online ahead of time, and Friday and Saturday performances are preceded by 45-minute talks, with first-act workshops geared toward the young taking place before each Sunday opera.)
Registration is encouraged but not required at sfopera.com/box, where you will also find detailed information on each venue (and a notice of cancellation if it is too rainy this weekend). Subsequent weekend performances take place at Orange Memorial Park in South San Francisco March 17-19, the Los Gatos Library March 24-26 and Dublin's Emerald Glen Park Amphitheater March 31-April 2.
---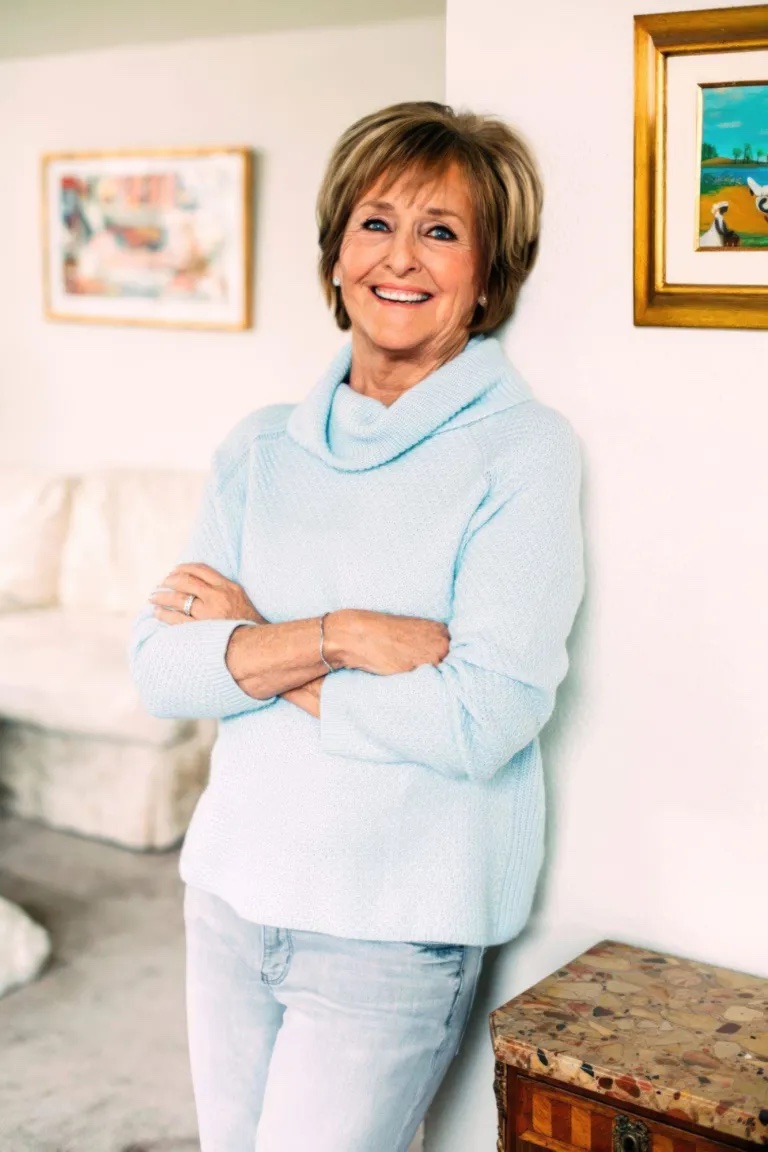 A foray into French repertoire: The incomparable Frederica von Stade, we are grateful to note, doesn't take her alleged retirement sitting down. The world-renowned mezzo-soprano (our friend Flicka!), a resident of Alameda, is still gracing us here and there with her vocal gifts.
She joins forces with the celebrated Fauré Quartett, an award-winning German ensemble featuring a pianist, violinist, violist and cellist, at 7 p.m. Sunday for a recital in the Great Hall at the Kohl Mansion in Burlingame.
Their collaboration revolves around the ensemble's namesake, French composer Gabriel Fauré, whose songs "Clair de Lune," "Les Berceaux," "Notre Amour" and "Mandoline" comprise the portion of the program that will feature von Stade.
Also in the lineup is the Dvorak Piano Quartet No. 2 in E-flat Major and the Brahms Piano Quartet No. 2 in A Major. Find tickets, $25-$55, at musicatkohl.org or 650-762-1130.
---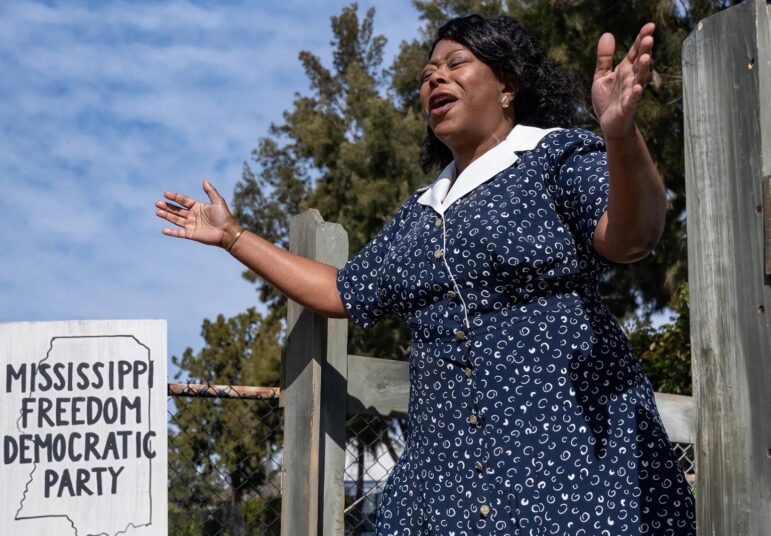 Songs for a hero: Fannie Lou Hamer is often referred to as a civil rights activist and icon, but a better term to describe her might be a force of nature.
Her quest for equal rights for Blacks and women never relented, no matter what brutality she faced. Though she was shot at, subjected to a hysterectomy without consent and beaten nearly to death by a cop in a jail cell, she remained committed to the civil rights movement. Her tireless campaigning for voting rights and on voter registration drives is particularly crucial now, as some states and the Supreme Court are weakening the Voting Rights Act and gerrymandering electoral power away from people of color.
What better time, then, to recall the achievements and fortitude of Hamer, who died in 1977 at age 59. TheatreWorks Silicon Valley is doing just that with its production of Cheryl L. West's song-fueled solo show "Fannie: The Music and Life of Fannie Lou Hamer."
Premiered 20 years ago by Goodman Theatre in Chicago, the show is part history lesson, part rousing call to action and part concert-play, including protest songs and spirituals. Greta Oglesby, who performed with TheatreWorks last year in August Wilson's "Gem of the Ocean," stars in this show. TheatreWorks' artistic director Tim Bond, who has a history of directing civil rights-themed plays, and who previously has worked with Oglesby, directs.
"Fannie" runs today through April 2 at the Lucie Stern Theatre, 1305 Middlefield Road, Palo Alto. Tickets are $30-$95; go to www.theatreworks.org.
---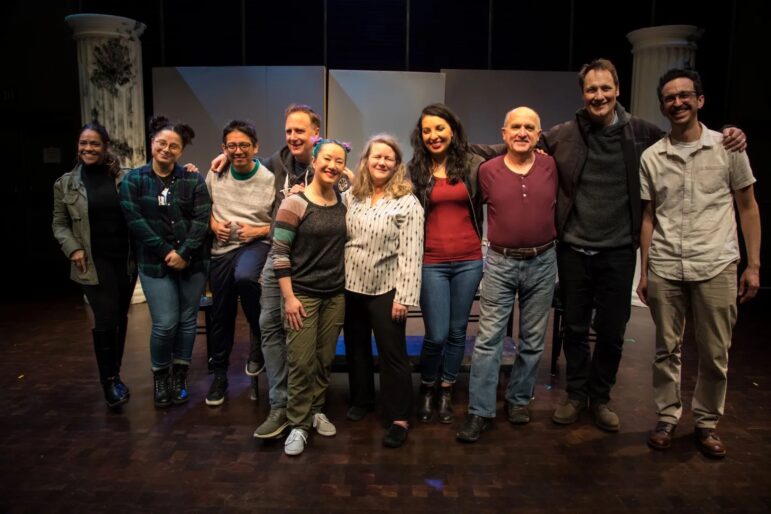 "Tea Party" time: Presenting a work of theater is always an intensely collaborative affair, but the process behind the world premiere of "Tea Party" in San Francisco is a special story indeed.
Director Erin Merritt, who for decades has been about as deeply entrenched in the Bay Area theater scene as anyone ("If you haven't worked with her, your teachers have," says producer Melissa Hillman), had been keen on presenting Gordon Dahlquist's new play "Tea Party." It's a 90-minute comedy-thriller about the world being brought to the brink of doom by right vs. left political hostilities, which means it couldn't be timelier.
Last summer, Merritt was diagnosed with amyotrophic lateral sclerosis (better known as Lou Gehrig's Disease), a condition that has already affected her vocal and physical abilities. Merritt's friends and admirers, knowing how much she wanted to direct this play and how much the world of theater means to her in general, rallied to her cause, helping her try to meet medical costs (there's a GoFundMe page created titled "Help for Erin") and more importantly, assisting her as she assembled a crew and cast, ran rehearsals and opened the show.
Presented by the aptly titled One of Our Own Theater company, "Tea Party" is playing through March 19 at American Conservatory Theater's The Strand venue, 1127 Market St. Tickets are $20-$50; go to www.erinmerritt.com/tea-party.
---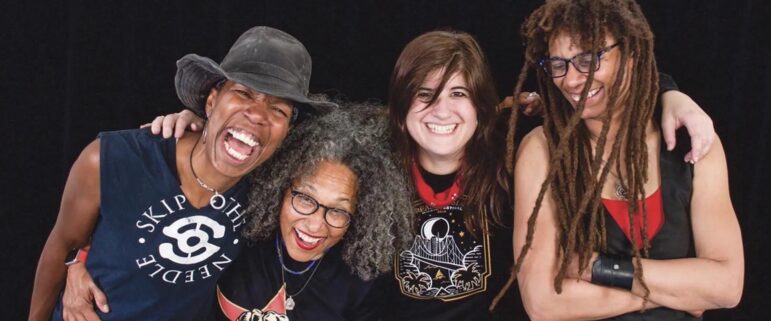 Don't skip this Needle: Oakland-based Skip the Needle specializes in delivering politically charged tunes wrapped in a rock/funk/roots musical blanket full of blistering guitar riffs and fierce harmonies.
When the band — bassist Vicki Randle, guitarists Katie Cash and Shelley Doty, and drummer Kofy Brown, all of whom share vocal duties — dropped its debut album "We Ain't Never Going Back" in 2021 on the Bay Area's Little Village label, music fans took notice.
One observer said the recording was a mix of Sly Stone, Chaka Khan, Jimi Hendrix and Chrissie Hynde. And legendary funk bassist Bootsy Collins remarked on Facebook, "Are women rockin' harder now?" The collection features such hard-charging numbers as "Battle Cry (Ay Ay Ay)," "B What U Want 2 B," "Black Lives" and "Music Saves My Life." As Randle says, "We get mad and write songs."
Those songs, and others, will be on the bill when Skip the Needle holds forth Saturday at Berkeley's Freight & Salvage, 2020 Addison St. Show time is 8 p.m. Tickets are $22-$24 ($12 for those under 21). Go to thefreight.org. For more on the band and the recording, visit littlevillagefoundation.com/skip-the-needle.