Taking it downtown: Each year, ODC/Dance, San Francisco's venerable 52-year-old contemporary ballet company, settles in at Yerba Buena Center for the Arts at 700 Howard St. in San Francisco for a short residency to perform the appropriately titled Dance Downtown program. There always are some choreographic gems in the offing. This year's two-part Dance Downtown program features two world premieres, both of which speak directly to our times.
"Witness," by the acclaimed Bay Area dancemaker Amy Seiwert, "is an investigation of loss, hope and strength. Of not looking away, even when it's uncomfortable," as the choreographer herself puts it. It's set to music by Hildur Guðnadóttir, Ezio Bosso, Anna Clyne and Jody Redhage. And "Collision, Collapse and a Coda," a work by ODC founding artistic director Brenda Way, examines the crushing effects of the 24-hour news cycle and nonstop flow of data and information. The work is set to music by composers ranging from Aphex Twin to Chopin.
The performances also include revived works by Way and KT Nelson, Dexandro Montalvo, Kate Weare, and more.
Dance Downtown has a ticketed preview at 7:30 p.m. Wednesday. Full performances are at 7:30 p.m. Thursday, Saturday and Sunday. Friday's performance, the company's annual fundraising gala, kicks off at 8 p.m. and includes a post-show reception. Tickets are $25-$100 for most shows; and start at $190 for the gala. The full schedule, tickets and more information are available at odc.dance. 
---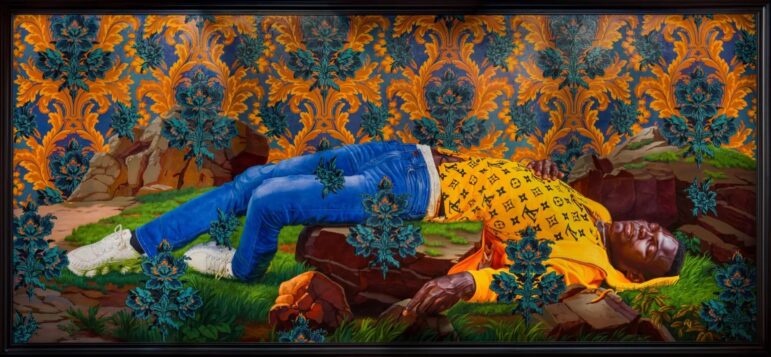 Freebie of the week: Even when the weather is miserable (which recently has seemed like every day), Golden Gate Park is full of gems, such as the terrific de Young Museum. Many people don't realize the museum is free to all Bay Area residents on Saturdays. All you have to do is live in the Bay Area; you don't need to be a member of the museum or possess a certain company's credit card. That's a pretty sweet deal, particularly since the de Young these days is hosting one of the hottest shows around, "Kehinde Wiley: An Archaeology of Silence."
Wiley is the much-raved-about Los Angeles artist probably best known as the guy who painted Barack Obama's official presidential portrait, which visited the de Young last year. He's also known for his eye-popping works that present highly naturalized portraits of African Americans that borrow artistic elements from Old Masters paintings. "Archaeology of Silence " has some of those elements, but is a more urgent collection, capturing Wiley's responses to the murder of George Floyd, COVID, religion and other weighty themes.
The exhibit runs through Oct. 15. Of course, your free entry also entitles you to take in all of the exhibits at the de Young, including works by John Singer Sargent, Lhola Amira, and many others. Saturday hours at the de Young are 9:30 a.m. to 5:15 p.m. Reservations are required, and the Wiley exhibit is popular enough that you may be asked to select a pre-set time of arrival. It's a good idea to contact the museum before you go: 888-901-6645, www.famsf.org. 
---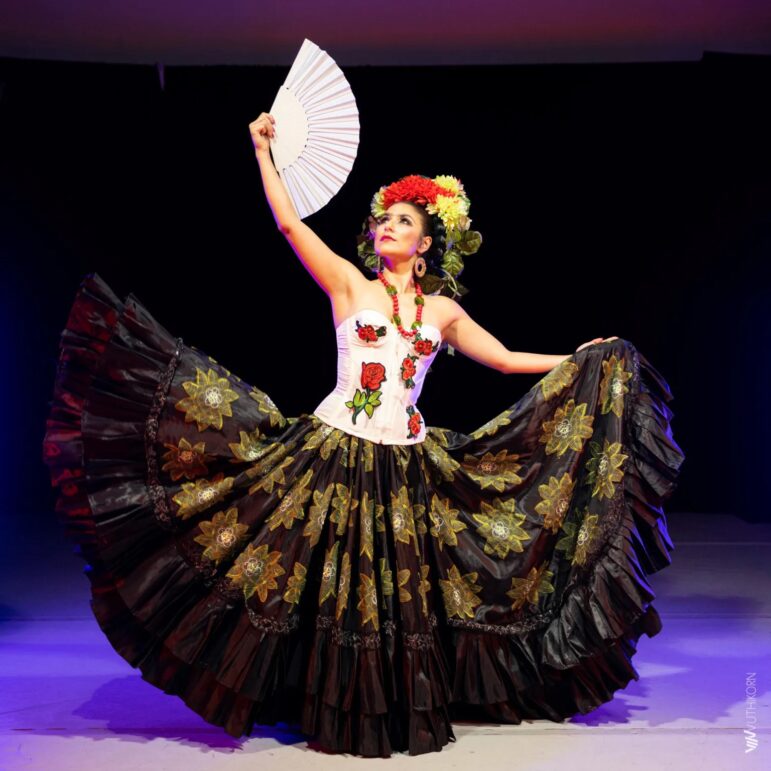 Dancing to Frida and Diego: Diego Rivera and Frida Kahlo are among the most beloved painters in history, whose works have inspired countless other paintings, not to mention movies, music, books and even a dance program you can catch this weekend in San Mateo. Peninsula Ballet Theatre's "The Paintings of Diego Rivera and Frida Kahlo in Movement " features company dancers performing choreography inspired by specific elements of some of Rivera and Kahlo's most famous paintings.
The work, created by Ensambles Ballet Folklórico de San Francisco Artistic Director Zenón Barrón, debuted at Peninsula Ballet in 2012, but is being revived (with some alterations) this weekend in a program that also features "Carmen Suite," company artistic director Gregory Amato's reimagining of the classic "Carmen," set to a score by Soviet composer Rodion Shchedrin.
Peninsula Ballet will present the program at 7 p.m. Saturday and 3 p.m. Sunday at the San Mateo Performing Arts Center, 600 N. Delaware St. Tickets are $30-$60; go to www.peninsulaballet.org. 
---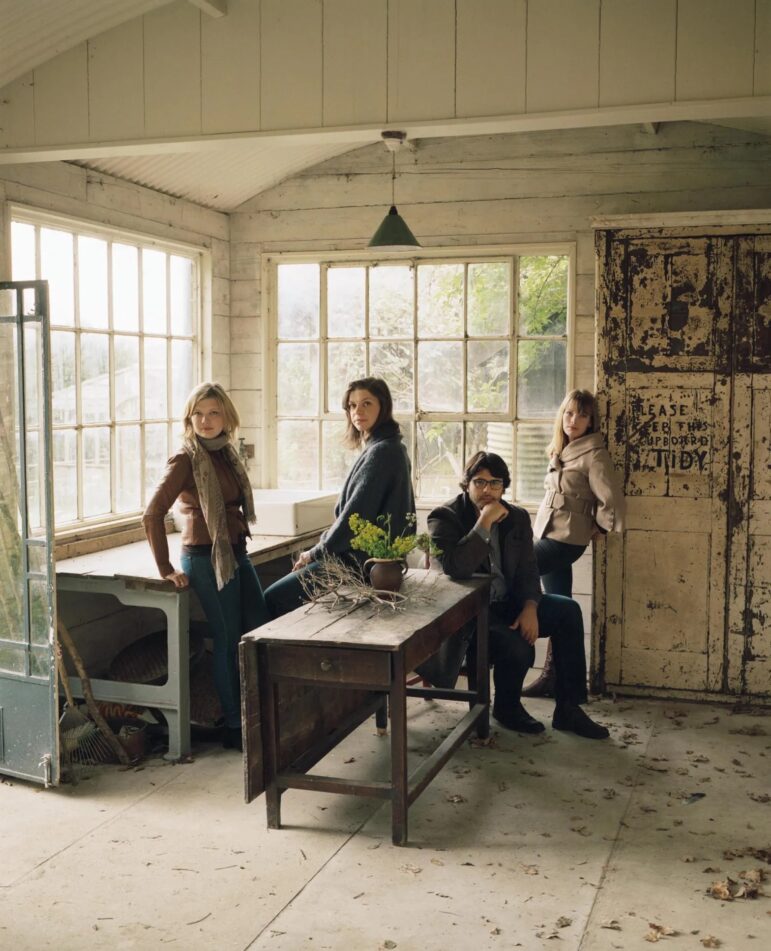 At home with the light and the dark: You kind of have to wonder how they managed to get together in the first place, back in 2005. Violinist Alina Ibragimova is from Russia; violinist Pablo Hernán Benedi is from Spain; violist Emilie Hörnlund is from Sweden and cellist Claire Thirion is from France. Collectively, they form the Chiaroscuro Quartet, named after the interplay of light and shadow and renowned for their performances of music from the Classical and early Romantic repertoire on period gut strings and bows.
The multi-award-winning ensemble comes to San Francisco's Herbst Theatre at 7:30 p.m. Saturday, hosted by San Francisco Performances, for a recital that will feature Schubert's Quartettsatz in C minor; Beethoven's Quartet in F minor, the "Serioso"; and Mendelssohn's String Quartet in A minor. Tickets, $45-$65, are at sfperformances.org and 415-392-2545. 
---
Friends and collaborators: "Symphonic II: Connections" is the title conductor Joseph Young and the Berkeley Symphony have applied to their Sunday 4 p.m. concert in Zellerbach Hall, as it will celebrate both the friendship between Young and guest pianist Lara Downes and the lifelong partnership between jazz greats Duke Ellington and Billy Strayhorn. (The former having once quipped that the latter was "my right arm, my left arm and all the eyes in the back of my head.")
On the program are Ellington's "New World A-Comin," a one-movement piano concerto, and "A Lovesome Thing: Billy Strayhorn Suite," both performed by Downes. The orchestra will also play "Mariatchitlán," by Mexican composer Juan Pablo Contreras and Edward Elgar's "Enigma Variations," a theme and 14 variations that were composed as sketches of his friends. Find tickets, $15-$90, at berkeleysymphony.org or 510-841-2800.