Dave Brannigan said his department hadn't gotten so many calls for help on one night since at least the early 2000s. Starting at 8 p.m. on New Year's Eve and through 8 a.m. on New Year's Day, there were 32 calls – four of them medical calls, and the rest for flooding, wind damage and landslides caused by the big rain and wind storm.
"It's more than we could find in any of our records," said Brannigan, Piedmont's fire chief.
But he and other Piedmont officials say the storms did relatively little serious damage — many downed trees, two notable landslides (one affecting a public street), some residential flooding — but less than in many other Bay Area locations.
"We had crews, literally, on call 24 hours a day along our storm drain systems, continually making sure there were no obstructions in the storm drain system," said Public Works Director Daniel Gonzales.
Nick Millosovich, Piedmont's public works supervisor, said members of the city's six-person crew slept on rollout beds at the Corporation Yard the nights with the hardest rains, ready to respond.
"We had 31 hotspots – trash racks, catch basins, storm drains – we had to check constantly," said Millosovich. "To do that all night and then pull their regular shifts … that's quite a feat" for the Piedmont crew members, he said.
"They laid in bed, and it's like they had one eye open, and one ear open, the entire time, listening for rain on the skylight," Millosovich said.
The city didn't get away unscathed – there was a significant landslide on New Year's Eve on private property between Huntleigh Road and Hampton Road, another one off Somerset Road that did block the street for a time, Gonzales said, plus another affecting Spring Path near the corporation yard. Part of Somerset is in the city of Oakland, and Brannigan said Piedmont and Oakland crews worked together to get that street reopened. A large fallen tree off Abbott Way remained down for several days, Brannigan added; other downed trees, some of them in Piedmont's parks, will be left on the ground, he said, in a nod to nature.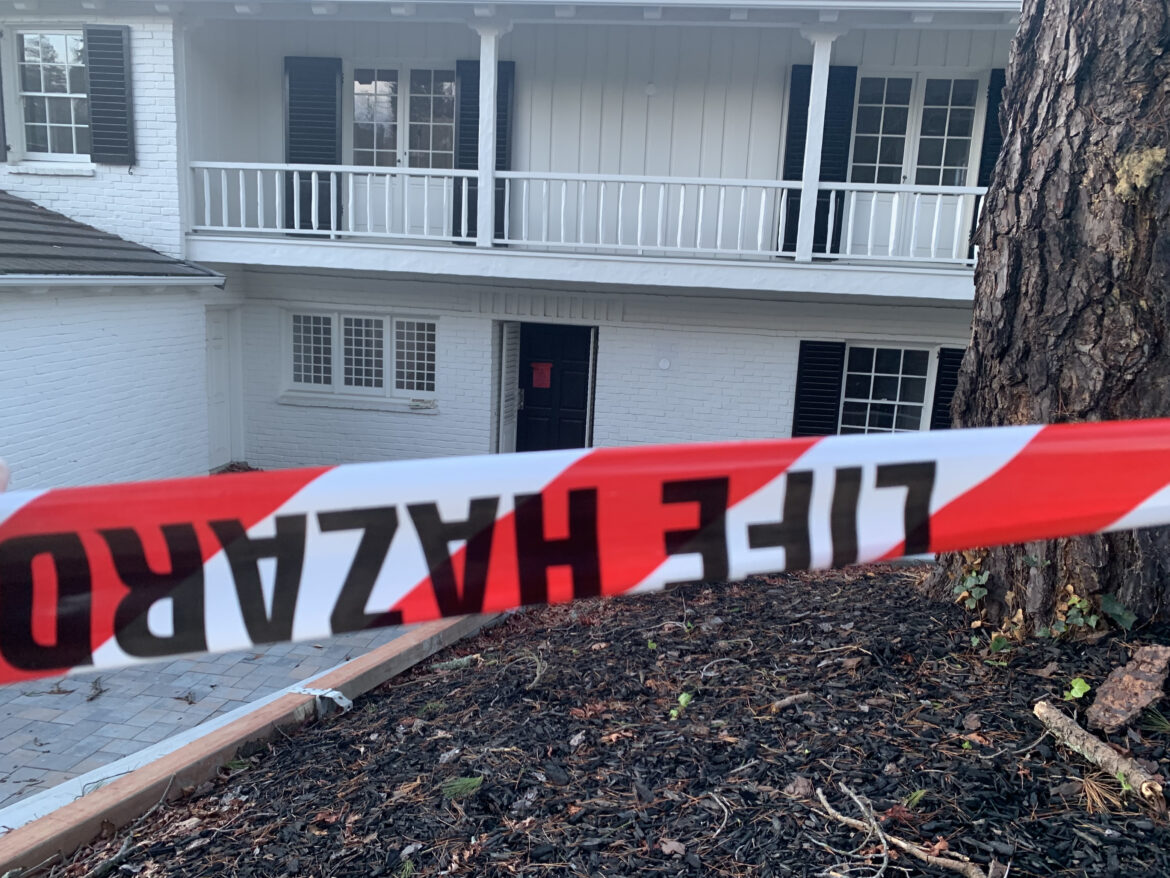 Michael Szczech, Piedmont's finance director, said repairing the storm damage on city-owned property will cost approximately $100,000. "This will be paid out of the general fund, and we will seek reimbursement if any federal/state/county relief funding becomes available," he said.
There's still work to be done, Gonzales said, including monitoring the larger landslides and checking to make sure new ones don't occur before the soils dry out. There also will likely be a few more trees fall over, especially if strong winds return in the next few weeks.
"But all things considered, I think the city came through this very well," Gonzales said.
Contact Sam Richards at sam.richards4344@gmail.com