The Piedmont High School girls soccer team advanced to the North Coast Section Division 4 championship game with a 3-0 victory over Urban-San Francisco at the Beach Chalet fields in San Francisco on Feb. 22.
The third-seeded Highlanders (12-5-1) will face No. 1 University-San Francisco at the same location on Feb. 25. Match time is scheduled for 4:30 p.m.
Piedmont jumped out to a 1-0 lead in the eighth minute when Ellie DeVan sent a cross in front from the right side of the net. Arden Sorensen-Wald was there to put the ball in.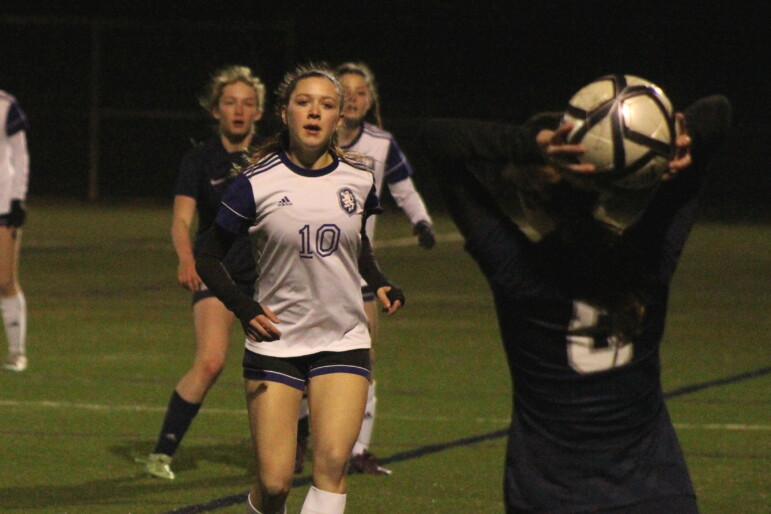 "I had a defender and then I beat her, and then I crossed it and Arden was in the perfect spot, so she put it in," DeVan said. "I just saw white and I kicked it towards it.
"That was one of our main goals going into the game, to score first."
Said Sorensen-Wald, "Ellie did a brilliant job of running down the line and she did the cross so all I had to do was bounce off and it would go in. She was doing that all game, so props to Ellie."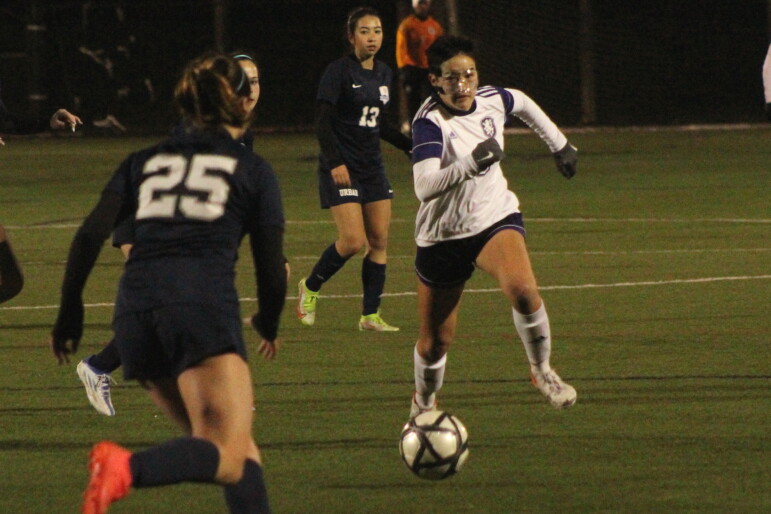 Audrey Lam added, "Ellie has been doing phenomenal on the wing side. She has been getting in for the crosses and getting some good balls in. Arden's been doing a really good job tracking in and getting to the ball. She was there at the perfect time and had a chance to tap it in."
The score stayed 1-0 through halftime. Emily Fitzgerald scored in the 50th minute off an assist from Amy Derr to make it 2-0. DeVan then scored a goal herself at 65 minutes after a corner kick. The ball was bouncing around and DeVan put it in.
"Louisa (Symkowick) popped it out," DeVan said. "It came to me and I shot it with my left foot and it went across the goal and it went in I guess. I was surprised. I couldn't see the goal so I just shot it."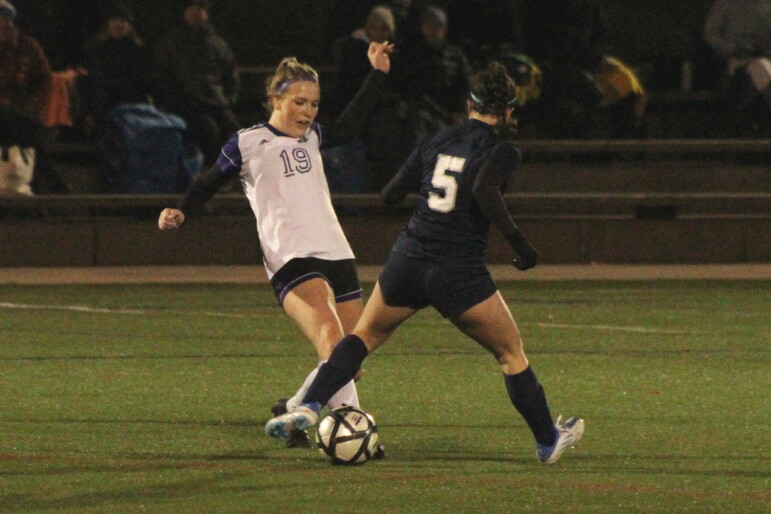 Piedmont coach Dan Chubbock said DeVan "seems to be getting better and better for us at the right time."
"She has been on the last few games," Chubbock said. "She does her job, she gets on with it. She's that player who maybe doesn't get the credit that she deserves. She's an unbelievable player. She's such a graceful player. She takes players on, she puts great crosses into the box, she's a really good decision-maker and really coachable as well. You ask her, 'Can you do this?' and she figures out a way to do it."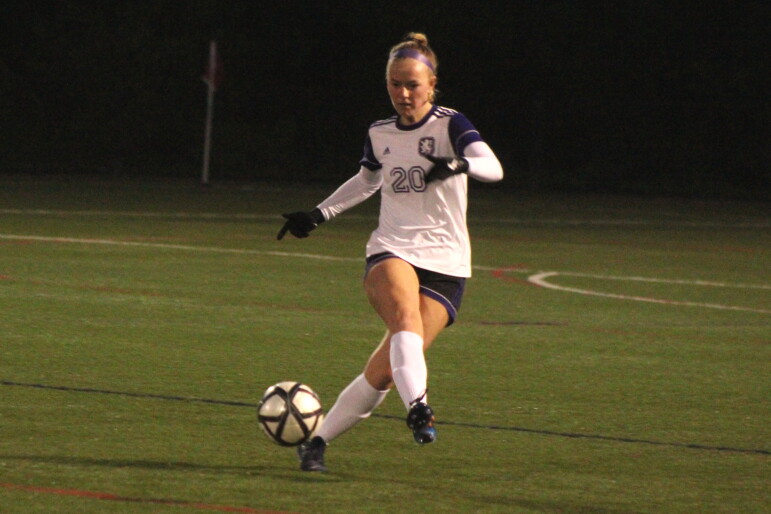 The Highlanders are looking to win their first NCS title since 2003, when they won what was then the 2A crown. They last made the finals in 2018, when they lost the Division 4 championship to Branson-Ross. Prior to that, they made the Division 2 championship game in 2013, where they fell to Bishop O'Dowd. Both of those finals went to penalty kicks. Piedmont made the 2A finals in 2008 as well, losing to Miramonte.
"I said to the girls, the job isn't done yet," Chubbock said. "We set our task at the start of the season to win something. We came second in league, we're into the final of NCS. Can we win one more game and get ourselves a championship?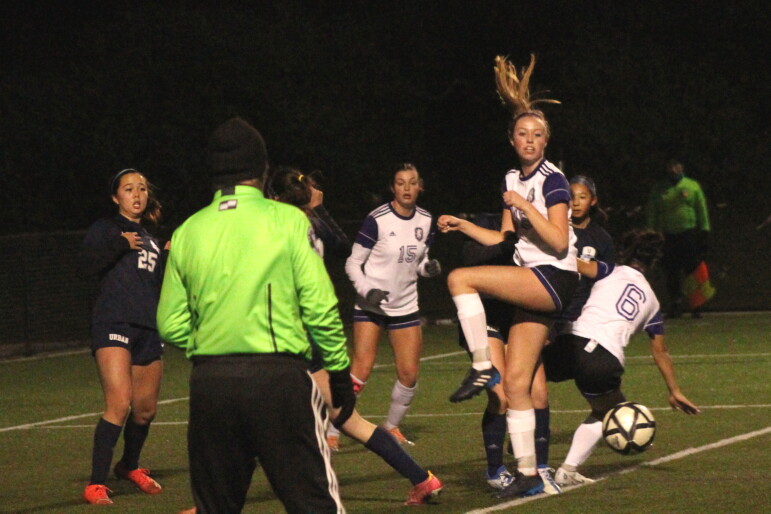 "It's exciting. It's a great group. They're ultra-competitive, they're really together."
That excitement runs from the seniors on the team, like DeVan, to the freshmen, such as Sorensen-Wald.
"It has been our goal from the beginning of the season to win the finals so I'm excited that we're in it," DeVan said.
Said Sorensen-Wald. "For me, it's really exciting because I've never gotten here. It has been (a goal)."
Photos by Damin Esper