Piedmont High School's girls soccer team fell at home to Bishop O'Dowd on Jan. 31, 2-1. The teams ended up splitting their regular season matches, with the Highlanders having won earlier this season at Bishop O'Dowd, 1-0.
Piedmont is now 6-5-1 on the season, and 4-4-1 in West Alameda County Conference Foothill Division play.
Bishop O'Dowd (3-9-3, 3-5-3) got two first half goals, then held on for the victory. Audrey Lam scored for Piedmont in the 57th minute from 25 yards out to make it 2-1. Arden Sorensen-Wald got off a strong shot in the 75th minute, but Dragon goalkeeper Fran Miller-Heller made a terrific save. Miller-Heller had three saves in the final minutes after Lam's goal.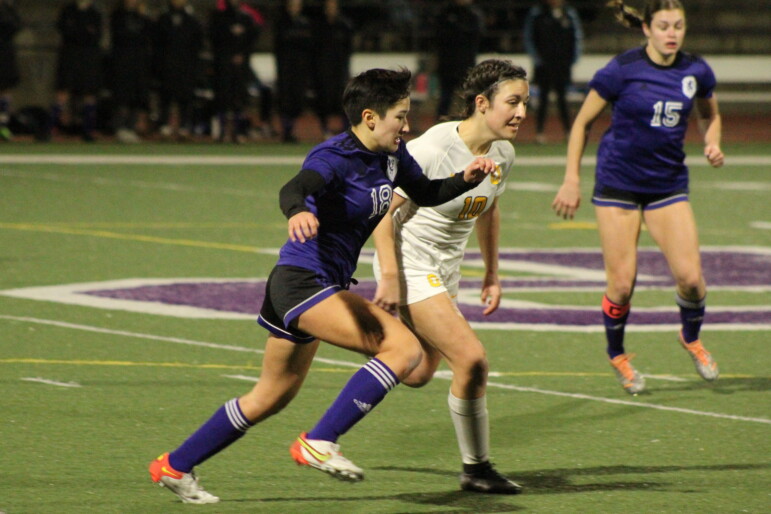 "I think we're on similar levels," Sorensen-Wald said. "I think it depends on how each team fights and it's super-conditional. We could have played a lot better, we have beaten them. In the first half, it was a lack of urgency and we were playing really slowly. We're having trouble putting goals in the net."
Said Lam, "We could have played a little bit better, but we created a lot of opportunities, which was good. We've been working on creating chances and improving in every game. I think we are doing that, but I think finishing our chances is where we're lacking a little bit."
The Highlanders have been a little up and down on the year. The team is clearly strong enough to challenge top schools. But it hasn't been able to put a run together.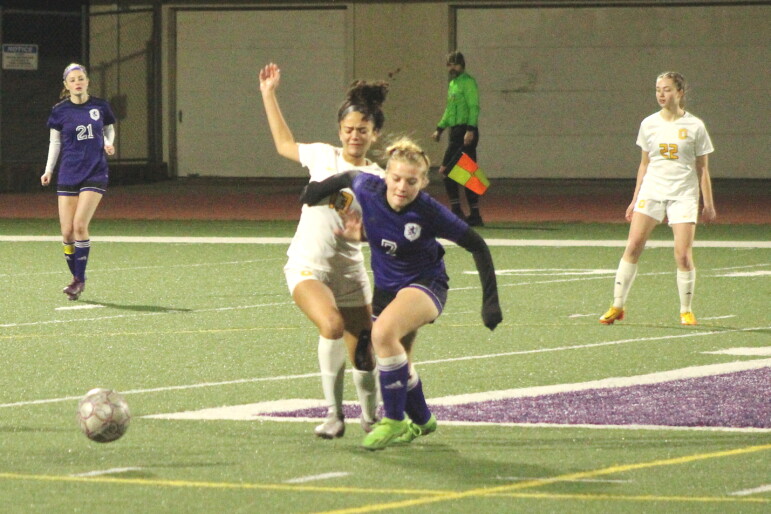 Bishop O'Dowd got on the board in the 25th minute when freshman Chloe Keating scored. Sarah Lahey-Teare made it 2-0 after heading in a ball off of a corner kick in the 39th minute.
Piedmont came out stronger in the second half, generating multiple shots in the opening minutes. Lam had a shot and a header go over the net back-to-back in the 47th minute.
She broke through about 10 minutes later.
"I tracked back on defense and I won the ball on the sideline, and I just saw the open window and I took the shot and thankfully, it went in," Lam said.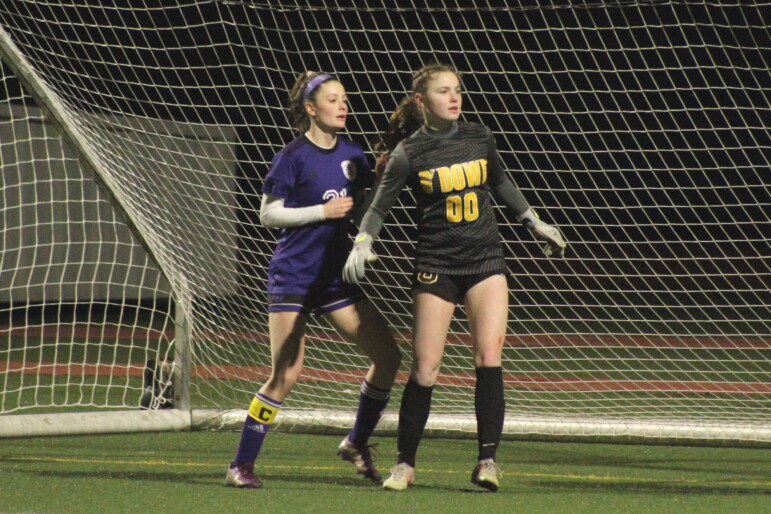 Sorensen-Wald said she wished she could have had better placement on her shot.
"I just took a touch," she said. "It was super-quick. I should have done it to the corner."
Sorensen-Wald said the team is ready for the playoffs.
"I think we have to keep on putting in the hard work and pulling it together," she said.
Lam agreed.
"I think (we're ready) as long as we keep improving in every game," she said. "I think we're going to be in a good position for NCS. As long as everyone puts their 100 percent into every game, I think we're on the right path."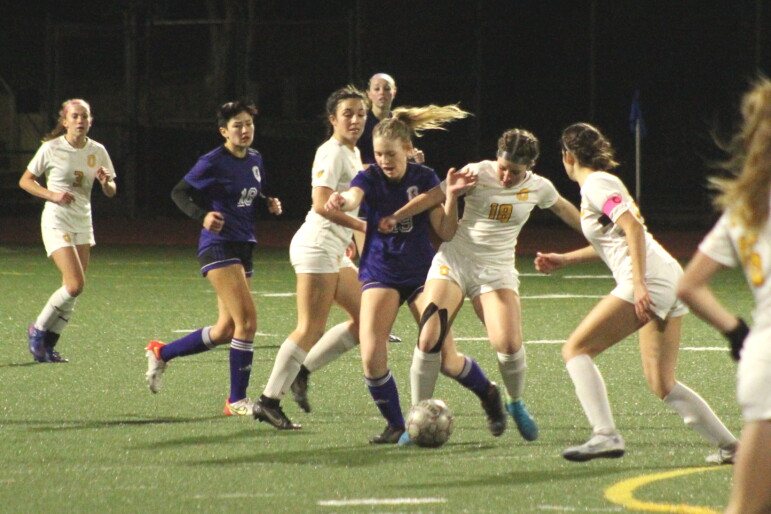 On Jan. 27, the Highlanders played to a 1-1 tie at Alameda. The Hornets got an early goal, then withstood tons of pressure from Piedmont. Amy Derr scored in the 53rd minute to tie it up on a free kick from 35 yards out.
On Jan. 25, Piedmont defeated visiting San Leandro, 5-0. Miranda Liu got the scoring going in the 12th minute and added another goal at 53 minutes. Emily Fitzgerald had goals in the 25th and 38th minute. Lam scored the final goal in the 63rd minute. Morgan Hunt added three saves in the early part of the second half.
Photos by Damin Esper