Piedmont High School's girls soccer team closed the regular season with a flourish, winning its final three games. The Highlanders finished 9-5-1 on the year and earned the No. 3 seed in the North Coast Section Division 4 playoffs. They will host Convent of the Sacred Heart-San Francisco on Feb. 15 at 7 p.m. If they win, they will host a second round game on Feb. 18.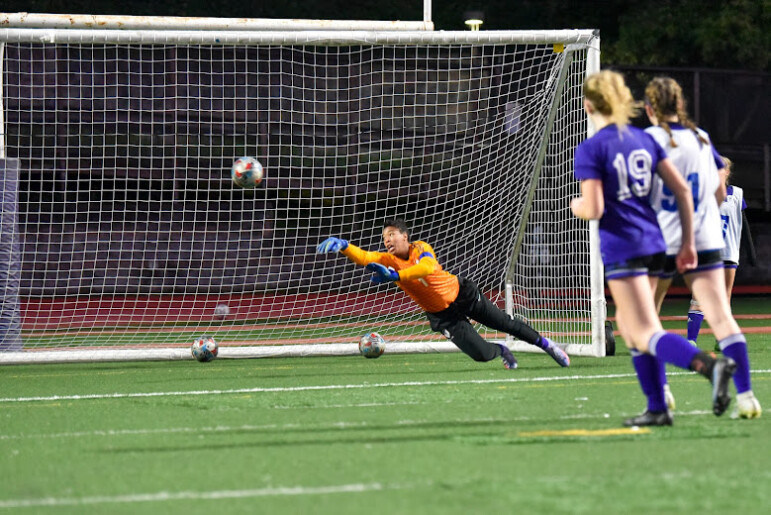 Piedmont started its winning streak on Feb. 3, when it recorded a 5-0 win at home against Castro Valley. Five players scored goals for the Highlanders. Louisa Symkowick opened the scoring in the 19th minute from 18 yards in front of the net. Audrey Lam made it 2-0 in the 28th minute from 23 yards out. Arden Sorensen-Wald scored in the 39th minute to make it 3-0 at halftime.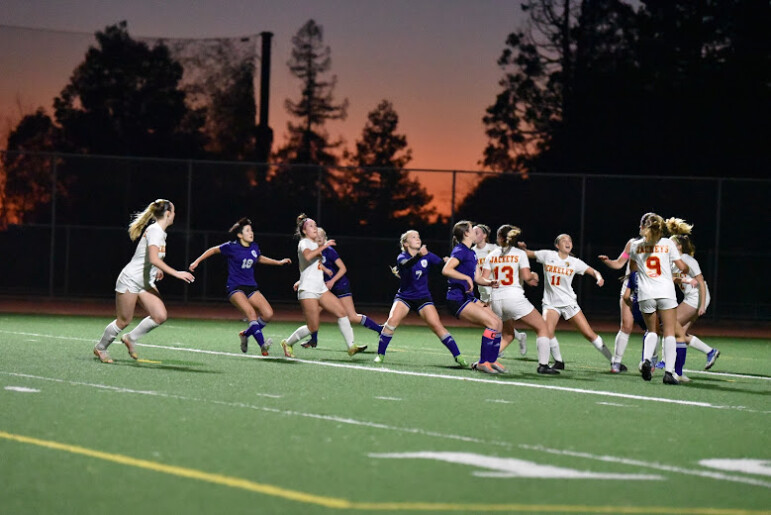 In the 58th minute Amy Derr scored on a rebound of a Lam shot. In the 64th minute, Miranda Liu converted a cross from Juliana Thornborrow for the final goal.
Piedmont followed that up with Senior Night on Feb. 8, hosting league champion Berkeley. The Highlanders won 1-0 on a goal by Ellie Devan in the 56th minute. She put the ball over the goalkeeper into the upper right corner.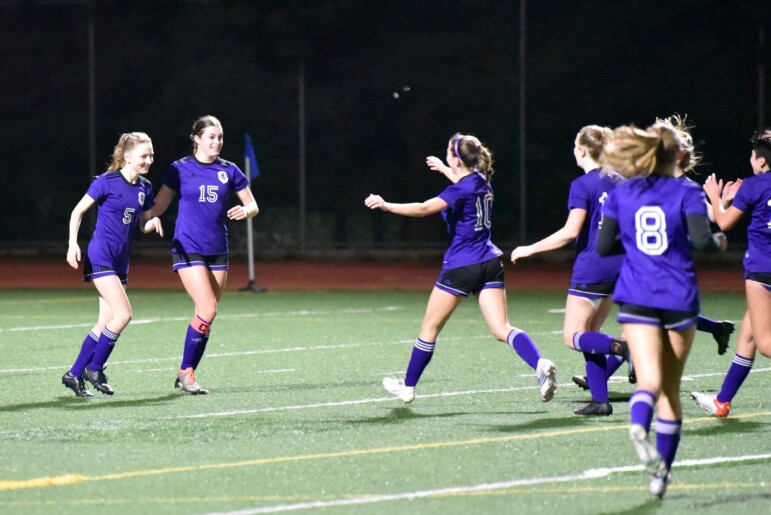 On Feb. 10, Piedmont defeated host Encinal, 4-0 on a cold, windy night. Sorensen-Wald, a freshman, had a huge night, recording a natural hat trick with goals in the 10th, 20th and 42nd minutes. Lam scored a goal in the 50th minute.
Photos by Todd Marshburn