Natalia Martinez scored 12 of her 20 points in the second quarter as Piedmont High School's girls basketball team broke open the North Coast Section Division 4 championship game against Branson-Ross, cruising to a 75-49 victory at Pinole Valley High School.
The Highlanders improved to 27-0 on the season and were named the top seed in the Northern region in the California Interscholastic Federation Open Division. Piedmont received a first round bye in the tournament and will host the winner of the Folsom-Salesian game on March 4.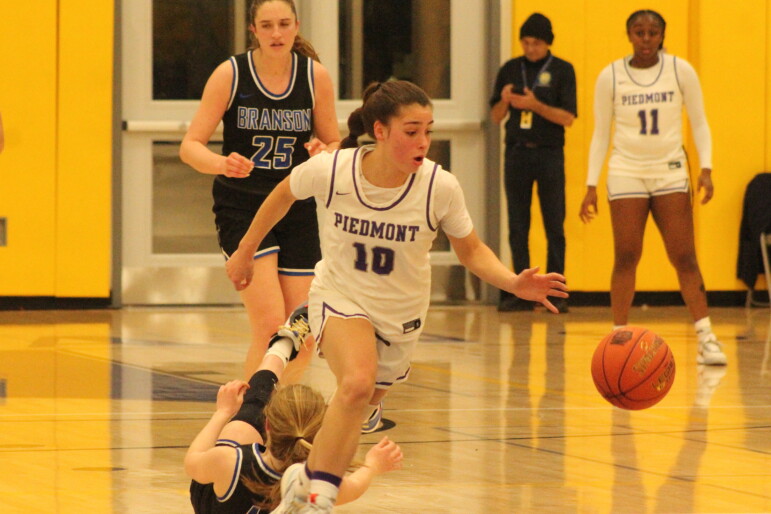 "That's the first step we wanted to take," Martinez said after the win over Branson. "Today wasn't the game we wanted to play, but we still got the win. We know going into the state championship … we're going to face way better competition. We really do have to put our mind to it and lock in."
Said Eva Levingston, who is playing with a splash of purple in her hair, "It feels good. We don't stop here. We still have so much to work on. This is only one stop for us."
Trinity Zamora scored 17 points in the win, including getting her 2000th career point in the first half. With a 44-25 lead at the break, the Highlanders stayed on the court and honored their senior with balloons and pictures.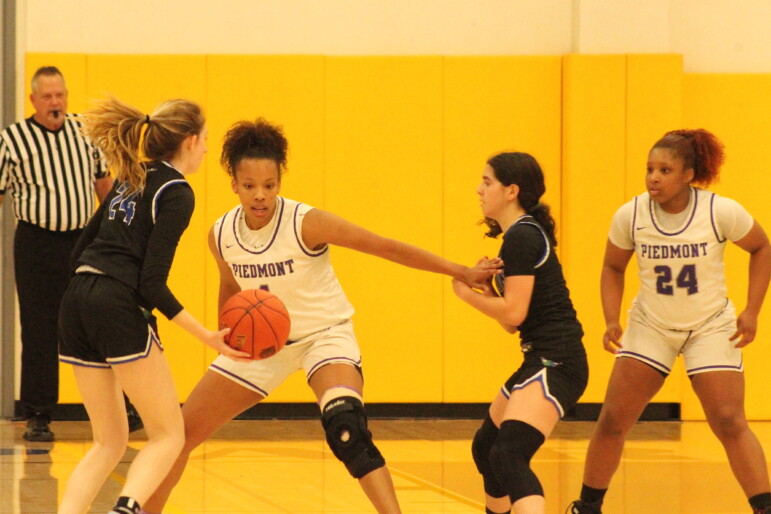 "Of course," Zamora said when asked if she was keeping all the balloons. "Have to."
Said Martinez, "The 2,000 points today? I mean, it's a big deal! I think Trinity coming back has helped us a lot."
Zamora suffered a knee injury in a January game at Bishop O'Dowd, and missed nearly a month of the season.
"I knew it wasn't as bad, but it was still scary to sit out almost half the season," Zamora said. "To come back and win means a lot to me."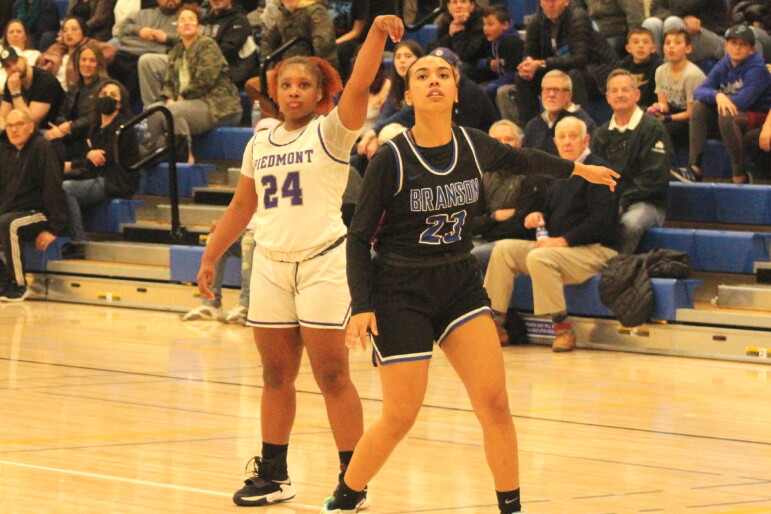 Piedmont started off well, taking a 19-10 lead after one quarter. Then Martinez broke out, helping to put the game away before halftime.
Madison Hill scored 11 points, including three 3-pointers.
"I think we got here with grit and persistence," Hill said. "We came in as the underdogs and everybody was talking mess about us and that kind of fueled us into being the team we are today. We definitely take every game personal and we go hard."
The NCS title is the first for the Highlanders since 2006, when they won their fourth consecutive NCS Division 4 championship. That was a run that included two CIF Division 4 titles.
Perseas Gioukaris scored 12 points and Levingston added seven. Zamora, Levingston, Gioukaris and Hill are the starting seniors on the team. All had motivations during this still-perfect season. Zamora coming back from her injury, Levingston and Gioukaris having to sit out last season after transferring to Piedmont. Hill suffered a sprained ankle during last year's playoffs and was unable to play more than a few minutes in the NCS Division 4 championship game when the Highlanders lost to Marin Catholic.
Hill has in many ways been the heart of the team.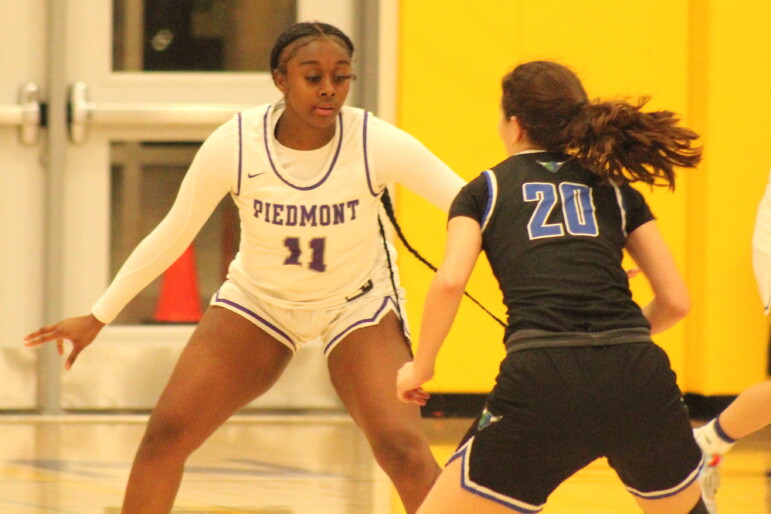 "Over the years, I started taking the game more personally and started to realize that my years are limited in high school," Hill said. "Wherever I go for college, I'm not granted anything. I'm not granted playing time, I'm not granted a good time. I need to cherish this time a little bit more because … it all happened so fast. I'm about to graduate soon."
There was some talk around the program about whether Piedmont would be selected for the Open Division or not, given the Highlanders were in Division 4 in NCS. The CIF seeding committee clearly didn't think twice about it. Piedmont was one of five teams selected for the Northern regional and was seeded first over Archbishop Mitty-San Jose due to the Highlanders winning a regular season matchup in December.
That game was at Piedmont, and the Monarchs played without Morgan Cheli, who was out with a foot injury. If the teams meet again, it will be on March 7 in the regional finals. The winner will go to Sacramento and play in the state championship game.
Photos by Damin Esper