Miles Corcoran scored in sudden death overtime to lift the Piedmont High School's boys soccer team to a 1-0 win at host Cardinal Newman-Santa Rosa in the second round of the North Coast Section Division 4 playoffs on Feb. 18.
Corcoran's header came off of a corner kick by Enzo Bernales.
The Highlanders advance to the semifinals on Feb. 22, when they will play at Healdsburg at 7 p.m.
"It was a special goal, a special moment and probably what had to happen for either team to win," Piedmont coach Todd Sullivan said. "We got a corner probably with less than five minutes to go. We were on the bench preparing for penalties. Enzo got a ball in, Miles got up over everyone. It was almost like no one else moved and he got up there."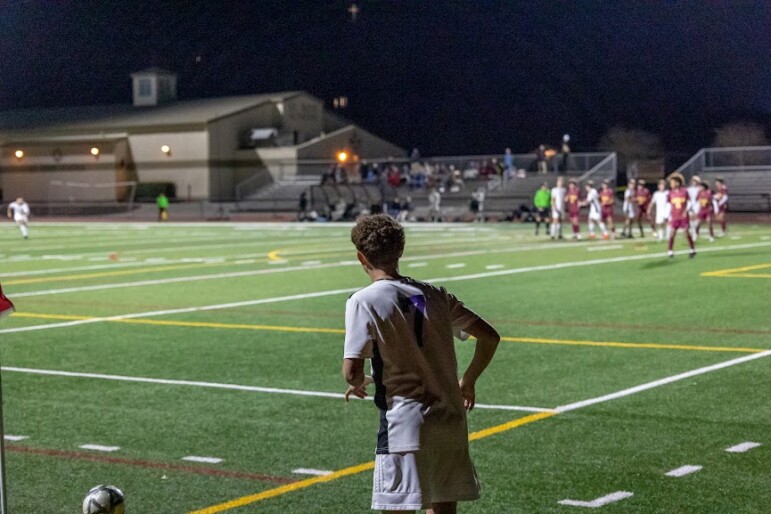 Corcoran headed the ball into the top left corner of the goal, unleashing a massive celebration for the Highlanders.
Piedmont had lost at Cardinal Newman during the regular season, 2-0.
"It was always going to be a tight game," Sullivan said. "Obviously, playing them early in the season was good to see how they played. First half we were a lot stronger but couldn't get any goals. Second half, they came out stronger.
"It wasn't a big amount of chances. We created a lot more in the first half than they did in the second half."
Sullivan said his team was able to neutralize the Cardinal Newman attack in the midfield to keep the Cardinals' offense from threatening most of the night.
When the NCS seedings were announced on February 12, Sullivan said his team felt slighted only receiving the No. 8 seed. The win over the Cardinals might be proof that the Highlanders deserved a higher seed.
Now, they travel north again, this time to face No. 5 Healdsburg.
"Right back out to the same place another 30 minutes further and do it all over again," Sullivan said. "We celebrated but we're done now. Tomorrow is really important in terms of making sure it wasn't for nothing."
Photos by Scott Stratman