Ian Nasif scored a pair of penalty kick goals, including the game-winner in the 54th minute, to lift the visiting Bishop O'Dowd boys soccer team to a 2-1 victory over Piedmont on Feb. 1 at Witter Field.
The Highlanders then defeated San Leandro by a 2-0 score on the road on Feb. 3.
"Mistakes led to goals," Piedmont coach Todd Sullivan said of the Bishop O'Dowd game. "Two silly, naive pieces of defending caused the two penalties for them, and they put them away well."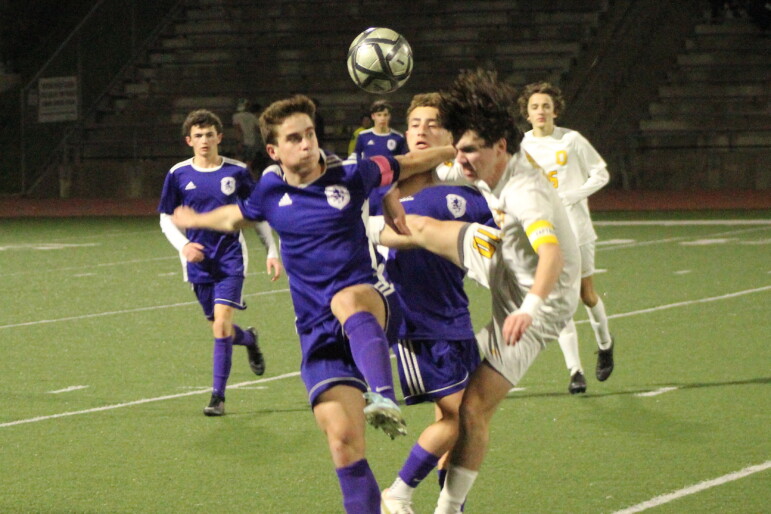 Nasif's first penalty kick came in the 10th minute and gave the Dragons a quick 1-0 lead. The Highlanders fought back and tied the score in the 38th minute. Aiden Woolwine sent a cross in front that was momentarily bobbled by Bishop O'Dowd goalkeeper Owen Lee Olson. Enzo Bernales was right there to put it home.
Woolwine had a great chance to put Piedmont up in the 51st minute off of a corner kick by Bernales. But his header hit the crossbar and bounced almost perfectly straight down, but didn't go in.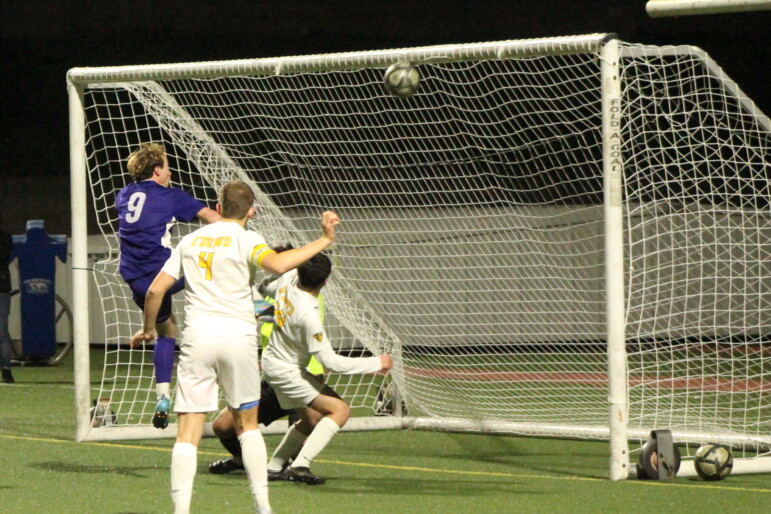 Three minutes later, Nasif scored on his second penalty kick.
The Highlanders had several great chances in the latter part of the game.
"Second half, we attacked their goal a lot," Sullivan said. "We had three that hit the frame of the goal. They lived a very charmed life. We deserved at least something, but that's how it goes sometimes in soccer.
"Tough to take, but it's part of the game. I think we've done enough to feel proud with the way we fought. But we've got to start putting performances into results."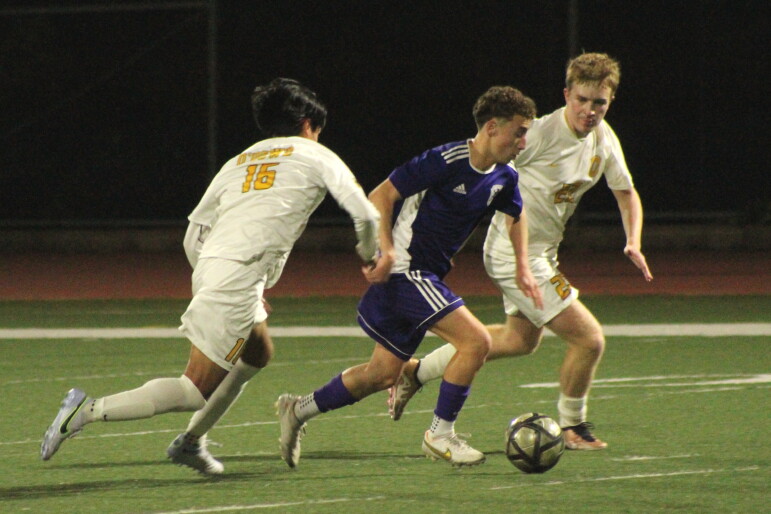 Olson had four saves in the second half. Plus, the Highlanders had a header from T.J. O'Neil go wide and a shot by Soren Dixon off of a corner kick go over the net.
Piedmont is now 6-4-6 on the season.
Bernales had both goals against San Leandro. One came off of a penalty kick. The other was, in Sullivan's words, "a nice goal from the edge of the box."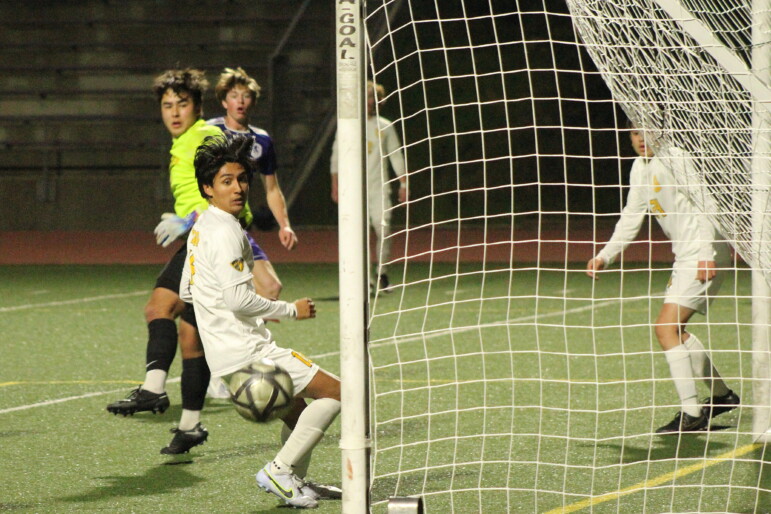 The Highlanders hosted Mt. Eden on Feb. 7 in their home finale. They finish the regular season on Feb. 11 at league-leader Castro Valley.
Playoff pairings will be announced on Feb. 12.
Photos by Damin Esper