Piedmont High School's boys soccer team won their opening round game in the North Coast Section-Division 4 playoffs on Feb. 15, defeating St. Helena at Witter Field, 2-0.
Enzo Bernales set up Aiden Woolwine for the first goal in the third minute. Woolwine drew a penalty early in the second half and Bernales converted it for the second goal.
The Highlanders advance to the second round on Feb. 18 at top-seeded Cardinal Newman-Santa Rosa. Piedmont lost 2-0 on Jan. 6 at Cardinal Newman in a nonleague game.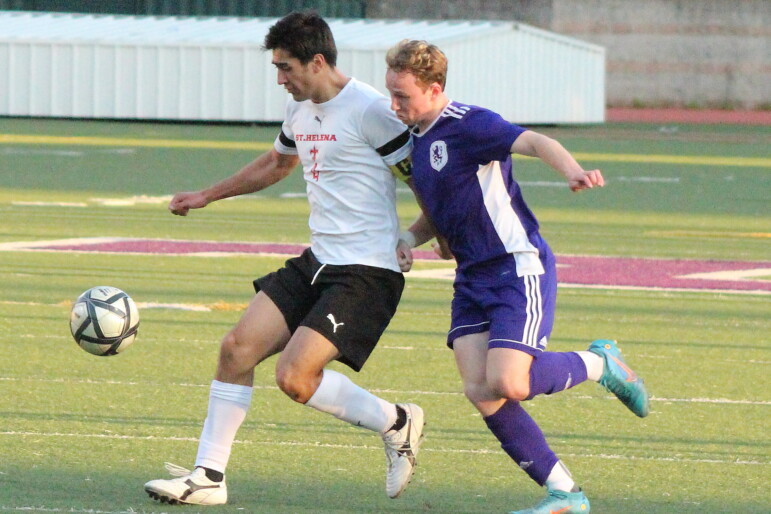 "On the first goal, Will (Daniel) played me a good one and then I dribbled a little bit and I slipped Aiden through and Aiden finished it perfectly," Bernales said.
Said Woolwine, "I just saw the keeper try to push me to one side so I just flipped the ball around him and got it into the left corner. It's important in the playoffs (to get an early goal), just getting that energy."
On the penalty, Woolwine said he got a little shove.
"You're in the box," he said. "You've got to fall over if you can."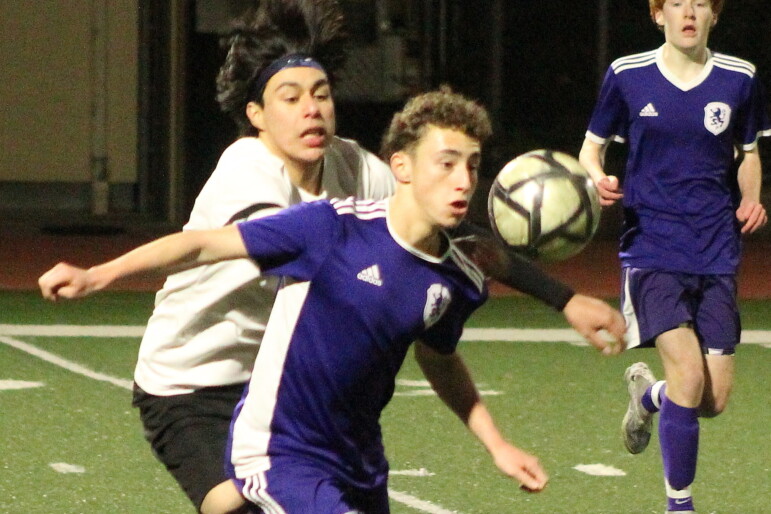 Bernales said he likes to take his penalty kicks without looking at the goal, with a slow walkup and a quick kick. It worked to perfection in the 45th minute.
Piedmont (9-4-6) drew the eighth seed in the bracket, a bit of a disappointment. However, the Highlanders have struggled to finish with goals this year, which is part of the explanation for so many ties.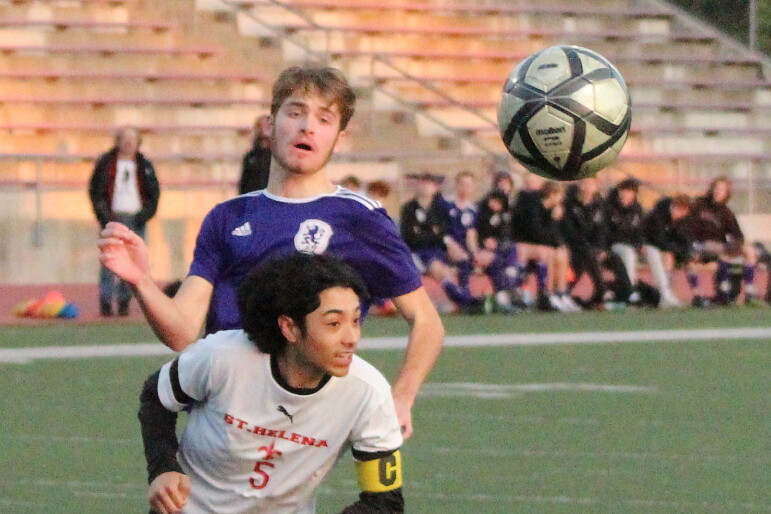 "Happy especially defensively and in transition," Piedmont coach Todd Sullivan said. "Would like to have seen a little bit more quality in the final third. I'm a little bit disappointed with the quality of the finishing and I think that will be important going into the next game."
Sullivan said he thought his team could have been up by four or five goals at halftime if they could have finished plays. The Highlanders kept the ball in St. Helena's half of the field almost the entire game. Goalkeeper Dan Malecki had a couple of saves, but it was mostly a quiet night in net.
Now, the Highlanders have to face a strong team on the road.
"Cardinal Newman is going to be difficult," Bernales said. "It was unfortunate to lose to them, but I feel we're going to come back stronger, smarter and more confident."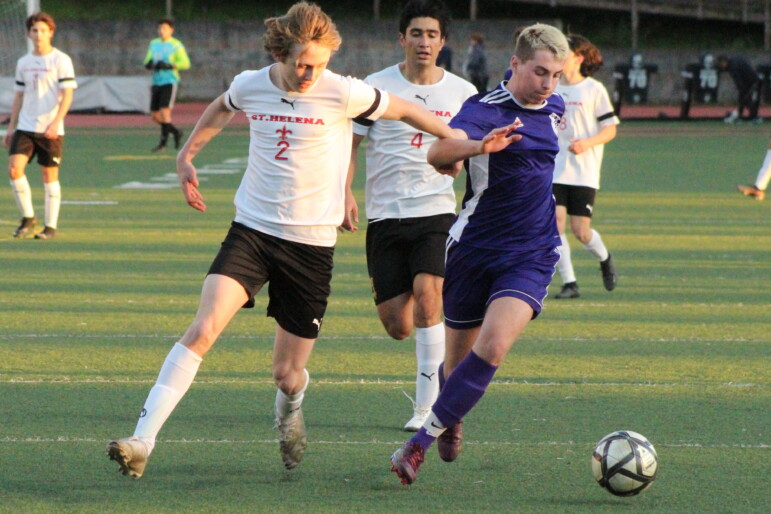 Woolwine compared it to the team's final regular season game at Castro Valley. The Highlanders had lost the first matchup with the eventual league champions, 2-0, but scored a 1-0 victory with Woolwine scoring the game's only goal.
"As we went into the Castro game, we were confident and we were familiar with them. We just played our game and got that win. We're going to be confident going in to play Cardinal Newman."
Photos by Damin Esper