Should you be in the mood for a little romance onscreen you're in luck this week. Bay Area movie theaters chip in to help Cupid aim those arrows directly at film fans. Pass the Remote directs you to some prime picks.
Not in the mood for love? No problem. Whatever your cup of cinematic tea might be this week and next — family drama, period piece, documentary—those desires get well served at the 15th annual Mostly British Film Festival, an in-person only experience at the Vogue Theatre in San Francisco.
Fans of lively British period pieces (and who doesn't love 'em?) should prepare to swoon over the opening night selection "Emily" on Feb. 9. Directed by award-winning Australian actor Frances O'Connor—who starred in the acclaimed 1999 Jane Austen dramedy "Mansfield Park" among others — it features the magnetic Emma Mackey (Netflix's delightful "Sex Education" series). She taps into the restless curiosity of boundary-pusher literary figure Emily Bronte, author of that ultimate brooder, "Wuthering Heights." O'Connor's sensual take might not be the literal interpretation some fact checkers might expect, but the creative licenses taken make it an intriguing affair. It screens at 7:30 p.m. Thursday with a 5:30 p.m. pre-screening reception at Presidio Kebab. Can't make that? "Emily" opens Feb. 24 in Bay Area theaters.
Irish-born actor Paul Mescal is one of today's most intriguing actors, avoiding the status quo and taking bold chances.
The depth and breadth of the 27-year-old's diverse talent can be seen as the Mostly British Film Festival spotlights two unforgettable performances from 2022. His emotionally wounded turn as an at-risk father in Charlotte Wells' auspicious, understated debut "Aftersun" earned him a best actor Oscar nomination this year. Semi-autobiographical, the film depicts a complicated father-daughter dynamic during a pivotal summer vacation. The heart-aching ending will knock you over.
"Aftersun," which made numerous Top 10 critics' lists, gets paired with "God's Creatures." Mescal plays a hot-tempered son who returns to his tiny Irish fishing hometown; his actions make even his devoted mother (Emily Watson) wonder, just who is the child she sired? Both films are testaments to Mescal's uncanny versatility and how he burrows deep into dark situations and the tangled, complicated minds of his characters. The festival offers the double bill Feb. 11, with "God's Creatures" at 1 p.m. and "Aftersun" at 3 p.m.
Charlotte Rampling, who consistently delivers classic performances ("The Swimming Pool," "45 Years"), stars in New Zealand writer-director Matthew J. Saville's "Juniper," a tribute to his grandmother. With sweeping views of majestic New Zealand and great chemistry between its actors, the film presents Rampling in the juicy role of a cantankerous alcoholic and ex-wartime photographer convalescing from a leg injury in a wheelchair at her son's and troubled grandson's (George Ferrier) home, where her temperament slowly erodes. Few actors can so perfectly play such a formidable character who tosses back a pitcher of gin a day and then hurls objects at the skulls of her relatives. She plays the role to the hilt. (7:30 p.m. Feb. 14)
The robust box-office debut of last week's "80 for Brady" co-starring Berkeley's own Rita Moreno, as well as Jane Fonda, Lily Tomlin and Sally Field, hopefully sends a sign to studios that films with mature characters attract audiences. The Mostly British Film Festival comes up with a winner with Finnish director Klaus Härö's lovely feature "My Sailor, My Lover," an Irish-set drama about a late-blooming romance between a salty former sea captain (James Cosmo) and his new housekeeper (Brid Brennan). But the captain's stressed out and unhappy daughter (Catherine Walker) cannot deal with their evolving relationship. The movie is a joy in how it accepts, even embraces, the flaws of its characters as they go through life and find flickers of love, passion and compassion. It's a special little film. (7 p.m. Feb. 12)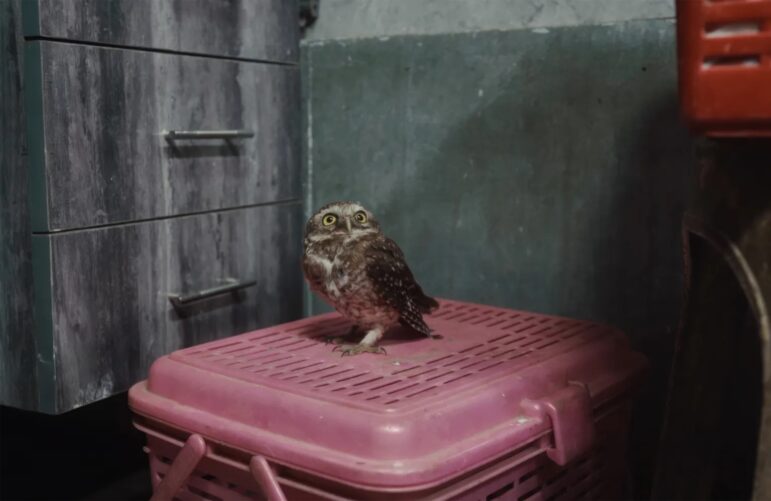 The festival ends on a high note, raising the curtain on the gorgeously photographed Oscar nominee, "All That Breathes." Up for best documentary, director Shaunak Sen's tender, alternately uplifting and sad film follows two brothers in New Delhi as they valiantly try to rescue and rehabilitate birds of prey. Visually stunning, the film about black kites demands to be seen on a big screen. (5 p.m. Feb. 16)
For tickets and a complete lineup, visit https://mostlybritish.org/
---
If you're looking to snuggle up with your special sweetie, here are a few lovey-dovey choices: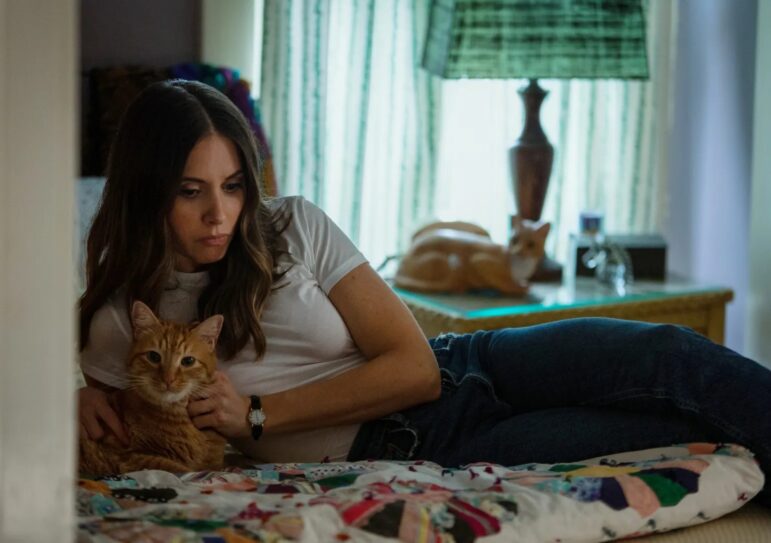 Should you be staying home, check out Palo native and actor-director Dave Franco and his talented spouse Alison Brie's sassy new romcom. During the height of COVID-19, the couple collaborated on the screenplay of "Somebody I Used to Know," debuting Friday on Amazon Prime. Brie plays conniving reality TV producer Ally, who returns to her small Pacific Northwest town and re-engages with old flame Sean (the charming Jay Ellis) while hanging out with her sexually active mom (Julie Hagerty) and her cute cat. But trouble emerges as Sean gets set to walk down the aisle with the very aware singer Cassidy (Kiersey Clemons). Franco excels behind the camera with a clever screenplay that pays respects to romcom giants such as "My Best Friend's Wedding," but then doesn't do what you expect.
If you want to splurge a little, but not a lot, get tickets for a movie with food and libation at Oakland's New Parkway Theater. On Feb. 14, the Oakland treasure offers Valentine's Day-appropriate fare: Hal Ashby's 1971 May-December dark comedy classic "Harold and Maude"; Jean-Pierre Jeunet's beloved "Amélie" with an incandescent Audrey Tautou; the nobody-puts-Baby-in-a corner 1987 romance "Dirty Dancing" with Patrick Swayze and Jennifer Grey and San Jose native Alice Wu's 2004 same-sex romantic classic "Saving Face." To order tickets and see what's cooking, visit https://www.thenewparkway.com/
Over at the Roxie in San Francisco, one of the most sensual romances that ever so visually seduced us, Wong Kar Wai's 2000 classic "In the Mood for Love," screens on Feb. 11, Valentine's Day (Tuesday) and Feb. 18. Stars Tony Leung Chiu-wai and Maggie Cheun Man-yuk smolder and all but scorch the screen. https://roxie.com/production/in-the-mood-for-love/
Finally, should you be short on cash and in need of laughs, head over to Berkeley's Elmwood Theatre for a free screening of the achingly funny Peter Bogdanovich 1972 classic "What's Up, Doc?" Ryan O'Neal and Barbra Streisand wreak havoc on the streets of San Francisco. It screens for free at 1 p.m. Thursday. (https://rialtocinemas.com/coming-soon-elm/)