San Francisco State University professor Ralph Anspach took a chance in the 1970s when he created his "Anti-Monopoly" board game, a critique of out-of-control capitalism that went on to receive unwelcome attention from General Mills, which then owned Parker Brothers.
The ensuing legal tussle, the outcome and the Monopoly game's surprising origins share the spotlight in filmmaker Stephen Ives' "Ruthless: Monopoly's Secret History." The American Experience documentary airs 9 p.m. Feb. 20 on KQED 9 and will also be available to stream.
It tops a busy movie week in the Bay Area and beyond, a bonanza that includes two film festivals, three packages of Academy Award shorts and other special screenings, all of which are coming to theaters near you.
In under an hour, "Ruthless" covers a lot of terrain, including how the game we know so well now was first created by a woman who didn't envision it celebrating the buy-buy virtues many associate with it today. It's an entertaining doc stuffed with board-game trivia.
Another fascinating documentary, "Art & Krimes," receives two Bay Area screenings this week, one Feb. 15 at the Anderson Collection at Stanford University and the other Feb. 16 at the Roxie in San Francisco. "Arts & Krimes" relates the enlightening story of Jesse Krimes, a highly respected artist who, while in his mid 20s and serving out part of a six-year sentence for selling cocaine, created astonishing art pieces that illuminated the experience of incarceration and caught the attention of notable creative forces on the outside. Krimes, now 41 and is a curator, and the film's director Alysa Nahmias will attend a Q&A after both screenings. For more details, visit https://krimesfilm.com/screenings
---
Two film festivals—one in Alameda and the other in Grass Valley and Nevada City—spotlight long- and short-form narratives and documentaries, some of which tap Bay Area talent.
If you caught the Super Bowl on Sunday, you might have watched the trailer for the Alameda International Film Festival's (running Feb. 16-19) kickoff feature, the sly documentary "The Other Fellow." In it, director Matthew Bauer interviews a group of James Bonds, real men who share the name of Ian Fleming's super-suave spy 007. Bauer will discuss his film after the 7:30 p.m. Thursday screening at the Alameda Theatre & Cineplex, 2317 Central Ave., Alameda.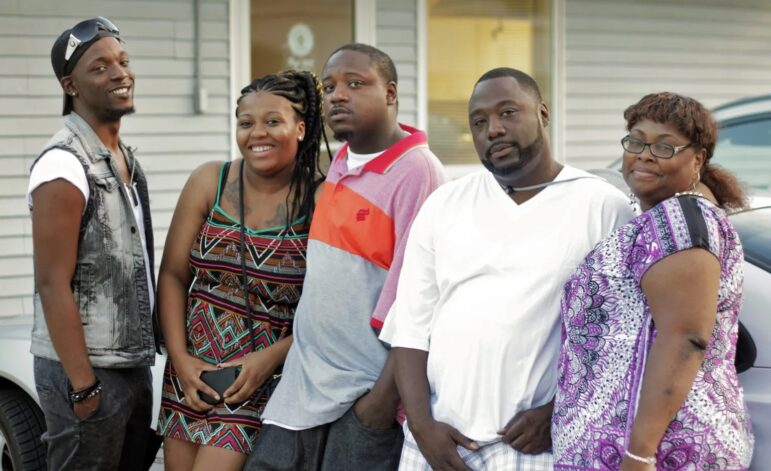 Other highlights from the festival:
Luis Diogo takes a novel approach in surveying the 18-year fictional relationship of Ricardo and Ana, two thirty-somethings from Portugal participating in a documentary about being together while one of them is poised to break it off. As the cameras roll and those familiar with the couple share their thoughts in "Just Let Me Go," a different perspective leads to even more head-scratching. Diogo and lead actress Ana Lopes are slated to attend. (Screens 3 p.m. Friday and 1 p.m. Saturday)
Ended and new relationships figure prominently in director Mike Clarke's "A Light Through Coloured Glass," a narrative feature about tentative romantic moves. It stars Sophia Leanne Kelly and Kyle Brookes and receives a U.S. premiere at 3:30 p.m. Friday. Clarke is slated to attend, and there will be a second screening at 1 p.m. Sunday.
Actor Steve Zahn and director Rick Gomez discuss their 45-minute dramedy "An Uncandid Portrait," which paints three portraits of fictional artists, at 7 p.m. Friday in what's being billed as the fest's grand opening. And if you prefer thrillers, Yen Kuang Chen's drug-themed "Hideout" – an award winner on the festival circuit – should get pulses pounding. It screens at 4 p.m. Friday and 11:10 a.m. Saturday.
For a lineup, tickets and additional information on the 45 shorts and feature, visit https://www.alamedafilmfest.com/.
---
With some preparing to enjoy a three-day Presidents Day weekend, an impromptu road trip to the Gold Country sounds like a lovely idea, particularly for fans of environmental and adventure documentary films.
The 2023 Wild & Scenic Film Festival (Feb. 16-20 in Grass Valley and Nevada City and online) offers a well-stocked program of shorts and features that includes the Oscar-nominated "All That Breathes," one of 2022's best, certainly most strikingly photographed features, about two brothers in New Delhi and their efforts to save black kites (birds of prey) who have been injured. The fest also includes workshops and other activities.
Bay Area directors Brett Marty and Josh Izenberg and their Speculative Films company bring two shorts, including "Game Hawker" about Shawn Hayes' work with falconry on Saturday, and "Eco-Hack!" about a biologist's innovative methods to try to save the desert tortoise from ravens, on Tuesday and Saturday. For a full program, visit https://wildandscenicfilmfestival.org/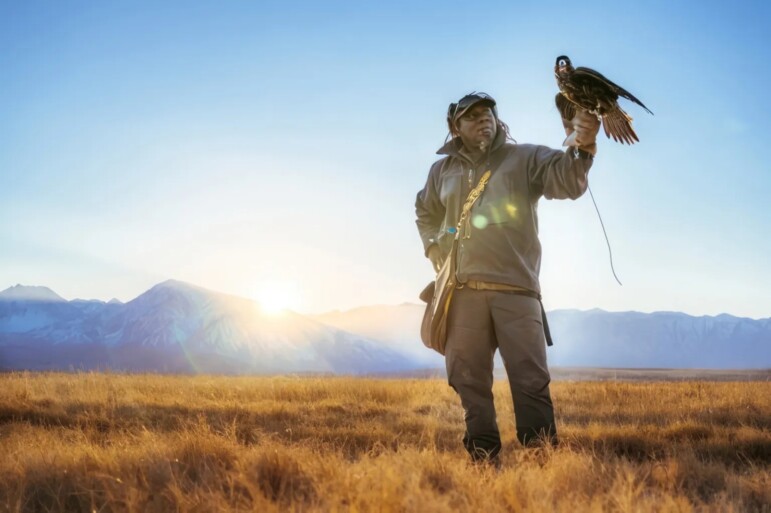 While some Oscar buffs catch up on watching big nominees that clock in at over two hours, and even three hours, others may want to pay attention to smaller offerings. The 2023 Oscar Nominated Short Films, screening in theaters, again are divided into three separate programs: animation, live action and documentary. All make for an excellent sampler plate of innovative filmmaking.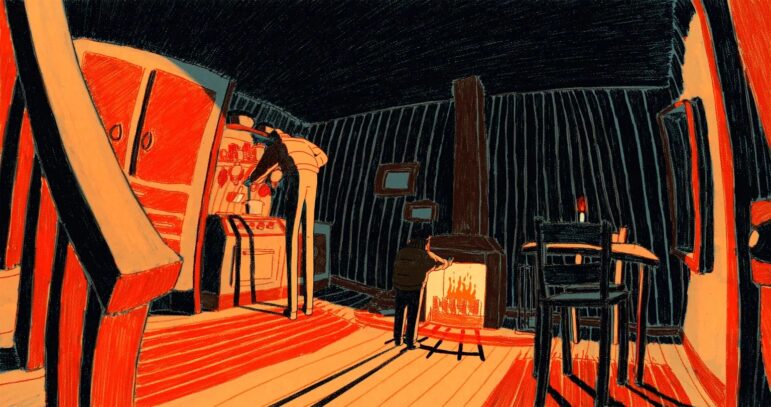 Of particular regional interest is Jay Rosenblatt's personal and tender observation of being a father in the short "How Do You Measure a Year?," a nominee in the short documentary category. It's lovely. Another of my favorites is also about the family dynamic. João Gonzalez's poetic father-son drama "Ice Merchants" is strange and beautiful at the same time.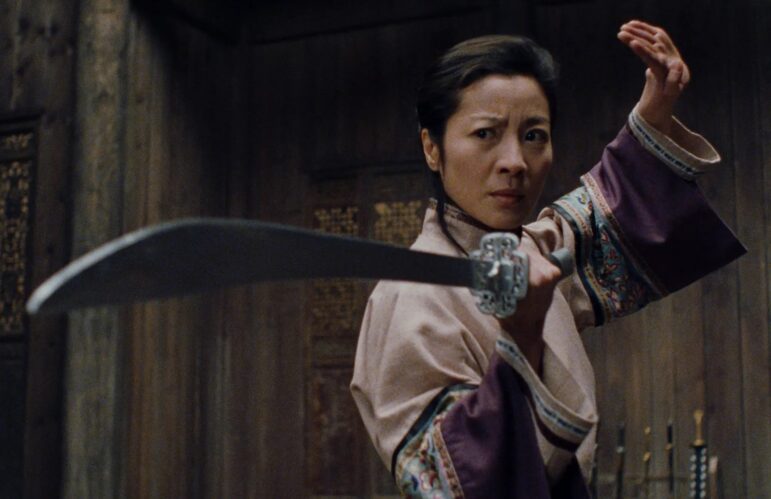 Speaking of the 95th Academy Awards (airing March 12), a previous heralded performance from divine best actress nominee Michelle Yeoh sweeps back into theaters. Ang Lee's Oscar-winning romantic martial arts epic "Crouching Tiger, Hidden Dragon" from 2000 reminds us of the numerous great performances from Yeoh in a classic that demands repeating viewings on the biggest screen imaginable. It plays in limited release starting Friday.