Nominations are now open for Piedmont's 2023 class of "Heritage Trees." The Heritage Tree program, which began in 2018, hopes to raise awareness of and appreciation for our city's diverse urban forest.
The city designates up to five trees or groups of trees as Heritage Trees each year. Winners are selected from a pool of community nominations by a subcommittee of parks commissioners and public works staff.
This year's Heritage Trees will be announced at the April 5, 2023 Parks Commission meeting and highlighted at the city's annual Arbor Day celebration. Nominators of selected trees will be recognized as part of the Arbor Day program and receive a heritage tree lapel pin.
Nominations due March 16
To nominate a Heritage Tree:
Download the nomination form HERE.
Return the completed form to Nancy Kent, Parks & Project Manager by email at nkent@piedmont.ca.gov or by mail at 120 Vista Avenue, Piedmont, CA 94611
In your nomination, you'll be asked to provide:
• the species of the tree or group of trees you'd like to see recognized
• address or general location
• description of the tree
• explanation of the aesthetic, educational, or historical qualities that make this tree
noteworthy
• photo or link to a map showing the location of the tree, if available

Explore all of Piedmont's Heritage Trees on the city website
Trees selected as this year's Heritage Trees will join 23 others that have received the designation
since the program began in 2018. Last year's winners were:
• the Deordar Cedar at the traffic circle at the intersection of Alta and Scenic Avenues
• the Melaleuca at Beach playground along Linda Avenue
• the Northern Catalpa street tree at 46 Nace Avenue
• the Autumn Blaze Maples on the 400 block of Wildwood Avenue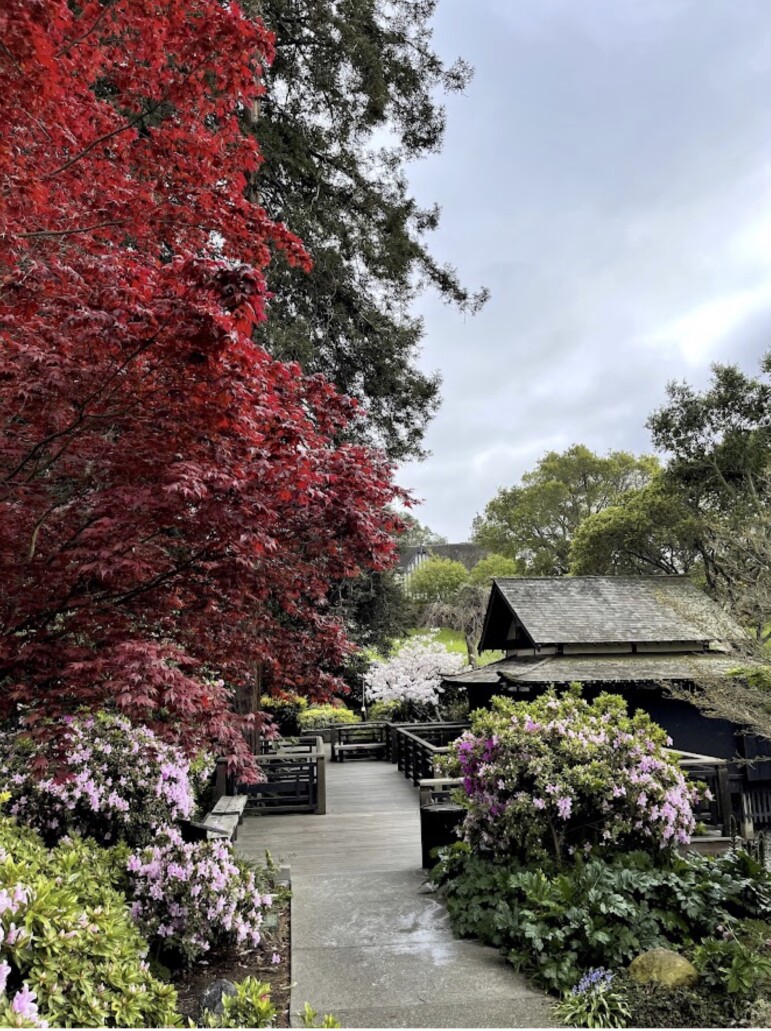 An interactive map of the City's Heritage Trees, with photos and information on each tree, is available on the City's Heritage Tree program webpage HERE.

Join us in celebrating Heritage Trees at Arbor Day
The city hopes many community members will join in celebration our rich urban forest at this year's Arbor Day celebration on April 27 from 5 -7 p.m. at Community Hall.
In addition to recognition of the new Heritage Trees, the event will feature an "Ask an Arborist" booth, food and drink, music from the Piedmont High School jazz band, and a showcase of the trucks and equipment Public Works staff use to keep the City's trees healthy and thriving. The popular chalk art contest and gratitude trees will return in the week leading up to the festivities.
With questions about the Heritage Tree program, please contact Parks & Project Manager Nancy
Kent at nkent@piedmont.ca.gov.