Hailey Marshburn was all alone. Ellie DeVan was sending a cross from the right side and Marshburn had stepped up on the left side of a wide open net.
"The ball was coming in on a cross from Ellie," Marshburn said. "I was sprinting down to get it, I thought, 'I can't miss this, I can't miss this. I realized it was down to this last second and I had to hit it and I was hoping I didn't mess up and I did it!"
Did it, she did. Marshburn's goal in the sixth minute of sudden death overtime gave Piedmont High School a 2-1 victory over University-San Francisco and, more importantly, the North Coast Section Division 4 championship on Feb. 25 at the Beach Chalet fields in San Francisco.
It's the first NCS championship for the Highlanders since 2003, when they won the 2A title.
"Honestly, my brain was going so slow," Marshburn said. "Oh my god, it's crazy. It's insane. I really wanted a goal this season and I hadn't gotten one, so I finally finished with one."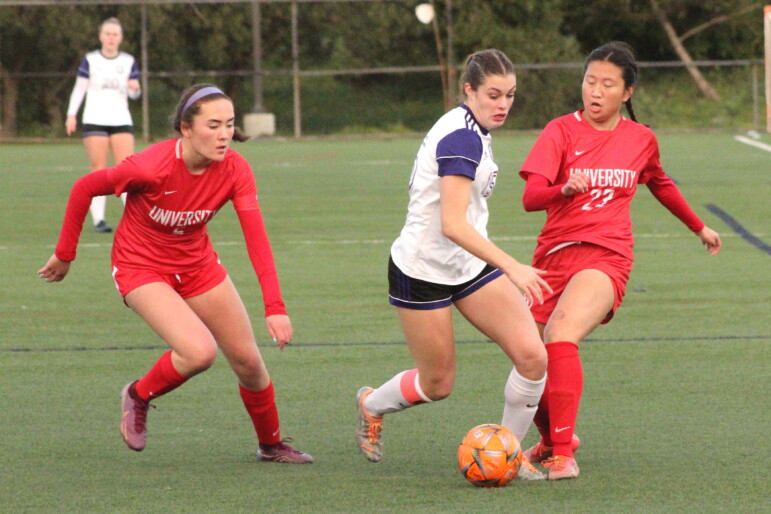 An amazing time to score her first goal of the season. Golden even. Marshburn, a junior, is one of the team captains, and has scored in previous seasons.
"Right time, right place," Audrey Lam said. "It was perfect. She was there right as we needed her. We'd been talking about getting in for the crosses all game and she did exactly what she should have."
Added Emily Fitzgerald, "She ran all the way up the field to get that ball. She wanted to be in the box. That was all just effort. She sprinted 50 yards to get that ball."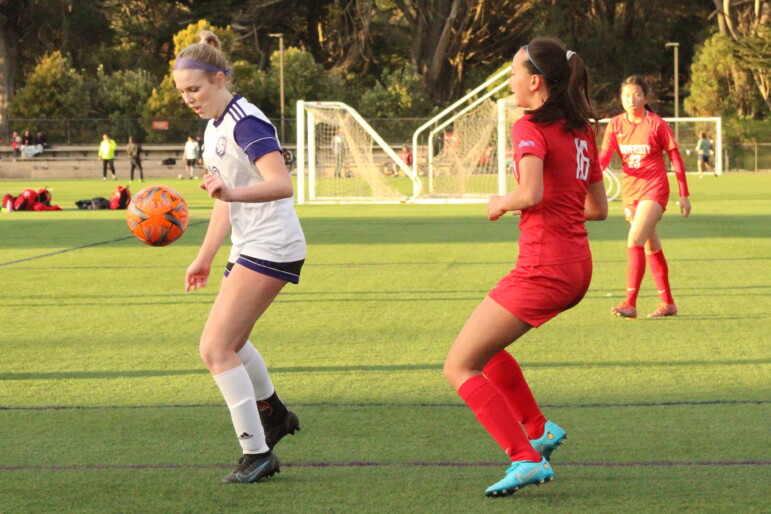 Fitzgerald had the first goal of the game late in the first half off an assist from Cameron Lorin.
"Cam just slipped a ball through and I just touched it and shot it with my left and it went in and it was crazy," Fitzgerald said.
The Red Devils tied the score in the middle of the second half. Isabella Ong took a direct kick from the left side of the net near the end line, crossed it in front, and the ball eluded goalkeeper Morgan Hunt. To that point, Piedmont had controlled much of the play. But University seemed to wake up and generate several chances in the later minutes of regulation. Hunt had a big save in the 71st minute.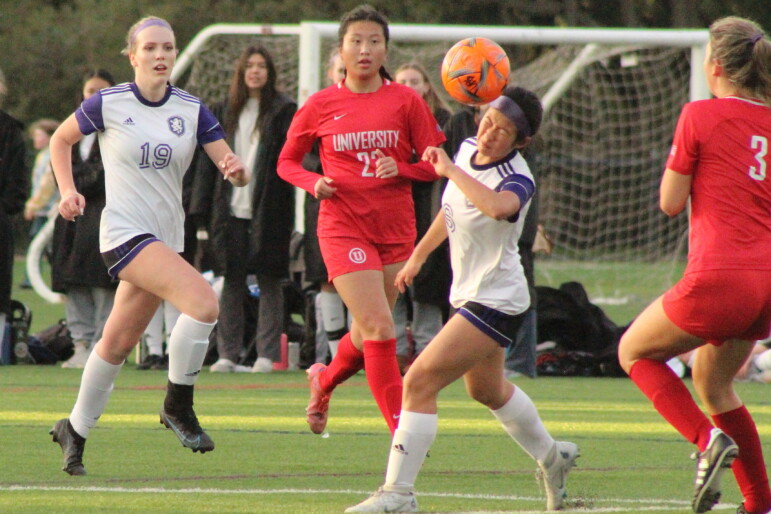 With the game tied 1-1, it went to the NCS playoff overtime format. Two 10-minute overtime periods but with sudden death. Had the score remained tied, it would have gone to penalty kicks.
"That was so stressful," Piedmont coach Dan Chubbock said. "That's my third NCS final, the last two went to penalties, I didn't want that again today because we lost both of them. I hate golden goal. I hate overtime. I hate those games but the girls, they're so good. They're so fun to coach, they're such a great group."
Chubbock said University was the best team the Highlanders have faced this season.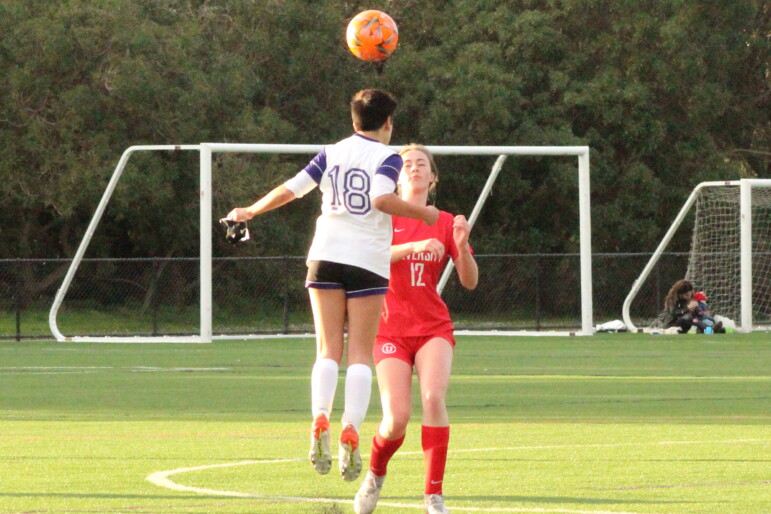 "It was such a tight game, such a tense game," he said. "I'm sure for the people watching, it was very entertaining. For us on the sideline, it was not!"
Lam has been playing for the United States Under-17 team and played matches in Spain last summer. Many elite junior soccer players do not compete for their high school teams, preferring to play club ball or not wanting to risk injury in a "less" important season. Lam is the opposite, playing the entire high school season for this exact moment.
"It means the world," she said. "It has been 20 years since the girls have won NCS for Piedmont, it's really something.
"These are all the closest people to me. We've made really close relationships in everything. It's just something else. Being a leader on the field, being around my friends, and winning the championship, it's just something else. I can't even explain it."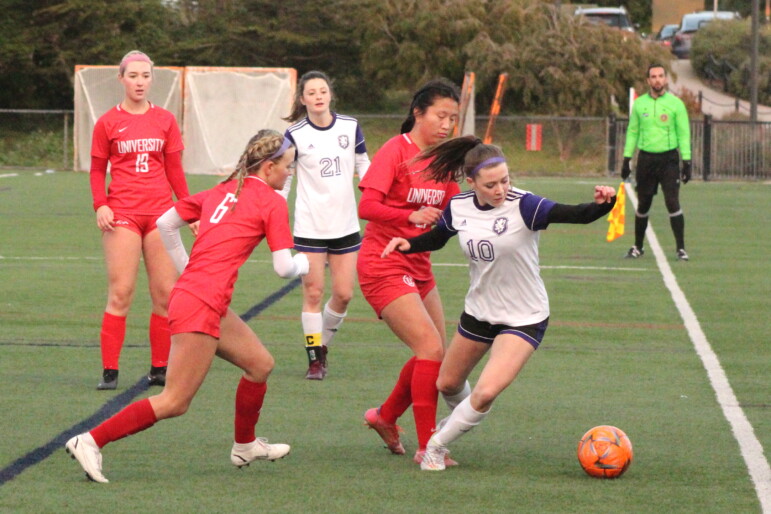 Lam suffered a broken nose in the first round match against Convent of the Sacred Heart-San Francisco. She came right back in the next match against St. Helena, wearing a face mask to protect her nose. In the final, she was carrying the mask around during part of the first half and removed it for the second. She said it was affecting her vision.
"I thought I would play better if I didn't have it, and I knew the game was really important and could be one of our last games so I just decided to take it off," she said.
Said Chubbock, "The first time I realized how meaningful it was for her was last year when she missed the penalty kick against O'Dowd. You could see how hurt she was and she felt she let the team down. But she leads by example. She's so coachable, she listens, she's very down to earth. She doesn't need to be here doing this, she plays all year round. She's unbelievable. She's an unbelievable leader, quality player, and she brings everybody up around her."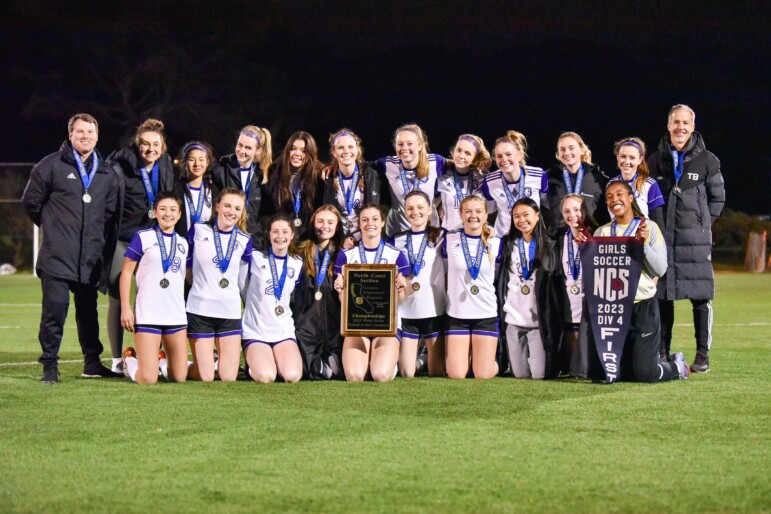 With the win, Piedmont (13-5-1) advanced to the California Interscholastic Federation Northern Regional playoffs for the first time. The tournament is new and likely will become a true state championship. The Highlanders were named the No. 8 seed in Division 3, and will have to face top-seeded Sequoia-Redwood City on Feb. 28 at 5 p.m.
"We'll see what happens with CIF," Chubbock said. "It'll be fun. We haven't done it before."
Photos by Damin Esper and Todd Marshburn