The last time Mark Morris brought his dancers to Berkeley, things didn't go so well.
"It was terrible. We did one show and then decided not to do the other two. It was a big disappointment," says Morris, describing the cancellation of his modern dance ensemble's Cal Performances repertory programs in December 2021 due to a COVID outbreak.
"But we're back," adds the revered veteran New York choreographer, on the phone to promote Mark Morris Dance Group's local premiere on Feb. 17 of "The Look of Love," a 2022 full-length dance based on songs by Burt Bacharach, the legendary pop composer who died at 94 on Feb. 8, and Hal David.
"It's very complicated music, and the fact that you think that you can sing along and you can't… I mean, you can, but you're probably not very good," he says, explaining what attracted him and pianist-composer Ethan Iverson to the project.
The collaboration had been brewing for years, he says, even before their 2017 premiere in Liverpool of "Pepperland," the successful commission based on "Sgt. Pepper's Lonely Hearts Club Band" created to celebrate The Beatles' groundbreaking album's 50th anniversary.
Noting that Bacharach's tunes are surprising and twisting, accompanied by lyrics about the horrors of love, Morris describes them, with "great compliment" as folk music, like "Happy Birthday" or "Take Me Out to the Ball Game."
Musical arranger Iverson says, "While some might consider Bacharach a 'light' composer, it turns out that, under the hood he is marvelously sophisticated. The songs are intricate but also catchy—which might be the hardest thing to do in music."
Iverson also has praise for his creative partner: "Mark reads a musical score well and can work with hard meters and melodies."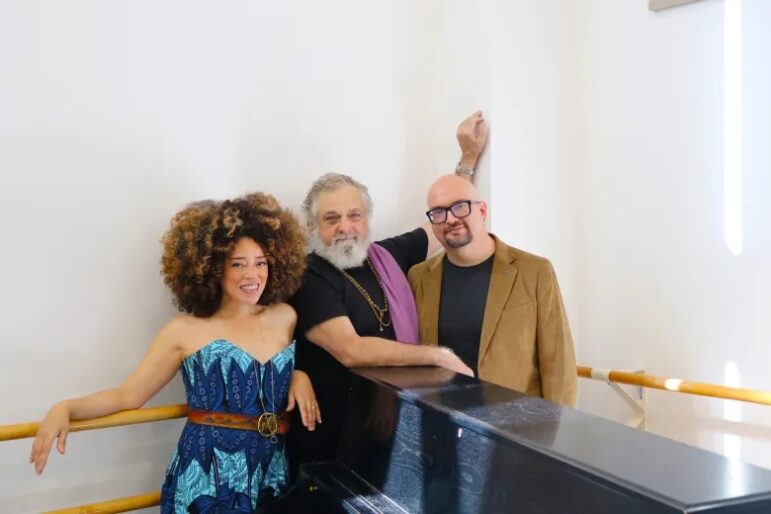 Morris, a ballet and folk dancer as a child in Seattle who started making up dances before he moved to New York as a teen, never went to college. Yet he's created more than 150 dances (set to music from every classical era, and much more), received multiple honorary degrees and holds his own with internationally acclaimed artists. He set his first dance, 1973's "Barstow," to iconoclastic composer Harry Partch's wacky percussive piece of the same name.
In his readable 2019 memoir "Out Loud," co-written by Wesley Stace, he elaborates on relationships and encounters with stars like Mikhail Baryshnikov, Yo-Yo Ma and and Paul Simon, and dance, opera and new music luminaries John Adams, Lucinda Childs, Merce Cunningham, Lou Harrison, Lar Lubovitch, Peter Sellars, Paul Taylor and Twyla Tharp.
Morris attributes his success, at least in part, to his connections and his personality. He says, "I know a lot of people. My name-dropping file is enormously heavy and I can whip it out whenever I need to," and adds, "I'm pretty bossy. And I like a good argument."
For "The Look of Love," the team joining Morris, who famously eschews recordings at performances, working strictly with live, vetted musicians, includes Iverson on piano, Berkeley High School alumnus Jonathan Finlayson on trumpet, Simón Willson on bass and Vinny Sperrazza on drums. Broadway star Marcy Harriell, backed by Clinton Curtis and Blaire Reinhard, is lead vocalist.
Bacharach saw the band and dancers at an extremely COVID-cautious dress rehearsal before performances in October in Santa Monica, and gave some notes in a session Morris calls encouraging. Though Bacharach and Morris both are known to be demanding, Morris doesn't necessarily see parallel in their personalities: "It never worked out between us," he jokes, adding, "We've never been partnered."
As for upcoming shows in Berkeley and his longtime association with Cal Performances, Morris says, "It's our home away from home and has been for decades. We've been going there more than anyplace else. We've done many premieres there because they've consistently co-commissioned work, which is a really big commitment and involves a great deal of trust, and also that you can count on us to draw a crowd, frankly. If that's vulgar, then that's too bad."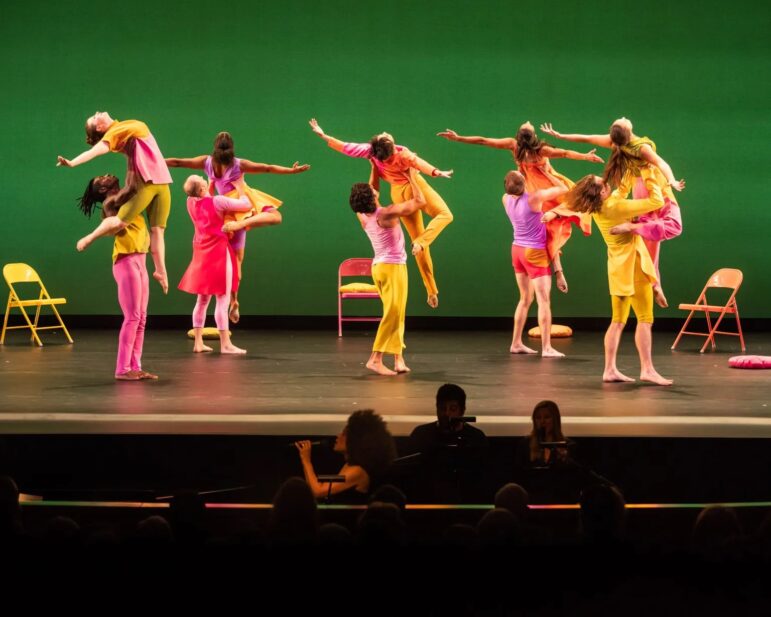 Not one to be a snob, Morris loves classical ballet but agrees with those who find it effete and elitist. His comments about dance he sees on TV and TikTok, though different from what he does: "Hooray! I'm all for it. Why should it be limited to a particular audience or particular stripe of person?"
In addition to heading up his performance group as well running his dance center and school in Brooklyn with executive director Nancy Umanoff, Morris also is creating dances that won't be performed until after his death. "When I kick the bucket, these pieces will be revealed gradually," he says, pleased that audiences will see world premieres, not only retreads or greatest hits when he's gone.
When asked if there's a dance he wished he had made, he answers without hesitation: "Ashton's 'Symphonic Variations,' Fokine's 'Les Sylphides,' a couple of Balanchine's, but not the bad ones ('The Four Temperaments' is one of the great ones) and a piece called 'Dance' of Lucinda Childs she revived lately."
Mark Morris Dance Group's "The Look of Love: An Evening of Dance to the Music of Burt Bacharach" is at 8 p.m. Feb. 17-18 and 3 p.m. Feb. 19 in Zellerbach Hall on the University of California, Berkeley campus. Tickets are $36-$135. Call 510-642-9988 or visit calperformances.org