Featuring Dr. Daniel Sperling, founding director of the Institute of Transportation Studies at UC Davis | Wednesday, March 1 at 4:00 p.m.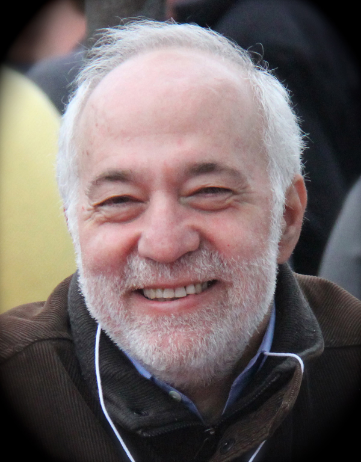 Please join the League of Women Voters of Piedmont on Wednesday, March 1 at 4:00 p.m. to hear Dr. Dan Sperling talk about the impact of Electric Vehicles (EVs) on carbon reduction in California.
This event is cosponsored by Piedmont Connect, the League of Women Voters of Solano County, and the League of Women Voters of Portland, Oregon. Join us to learn about what it will take for EVs to make a measurable difference in greenhouse gas reduction.
Dr. Daniel Sperling is Distinguished Blue Planet Prize Professor of Civil Engineering and Environmental Science and Policy and founding Director of the Institute of Transportation Studies at the University of California, Davis (ITS-Davis).
He holds the transportation seat on the California Air Resources Board and served as Chair of the Transportation Research Board (TRB) of the National Academies in 2015-16. Among his many prizes and awards are election to the National Academy of Engineering in 2022, the 2018 Roy W. Crum award from TRB, its highest research award; and the 2013 Blue Planet Prize from the Asahi Glass Foundation Prize for being "a pioneer in opening up new fields of study to create more efficient, low-carbon, and environmentally beneficial transportation systems."
He served twice as lead author for the IPCC (sharing the 2007 Nobel Peace Prize), testified 8 times to the US Congress, and provided 20 keynote presentations in the past year. He has authored or co-authored over 250 technical papers and 13 books, including Three Revolutions: Steering Automated, Shared, and Electric Vehicles to a Better Future (Island Press, 2018), is widely cited in leading media.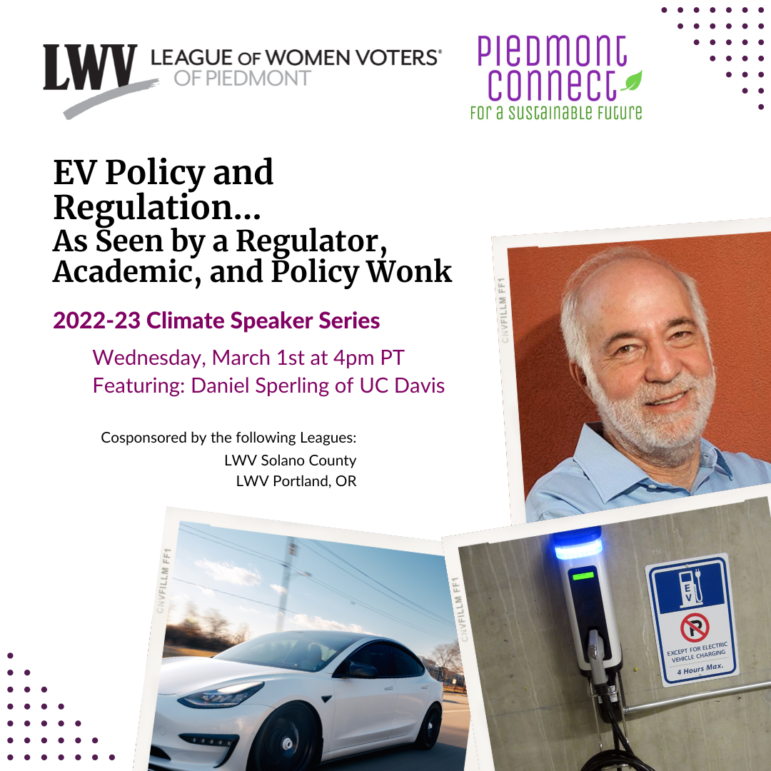 The event is free and open to the public.
The talk will be held live on Zoom and YouTube streaming and will include an audience question and answer session. Please visit our website (lwvpiedmont.org) to learn more about the series and register for the event. Once you have registered, you will receive the Zoom link by email.