Piedmont's retiring City Administrator Sara Lillevand was honored prior to Piedmont High School's girls basketball game with Bishop O'Dowd on Feb. 7 as part of a 50th anniversary celebration of Title IX.
Lillevand grew up in Piedmont but played basketball at Bishop O'Dowd. She went to Stanford after high school, but transferred after one season to UC Davis, where she set several school records.
Piedmont Recreation Director Chelle Putzer and Bishop O'Dowd Athletic Director Carlos Reed honored Lillevand with speeches during the ceremony. Each of them also presented Lillevand with commemorative jerseys.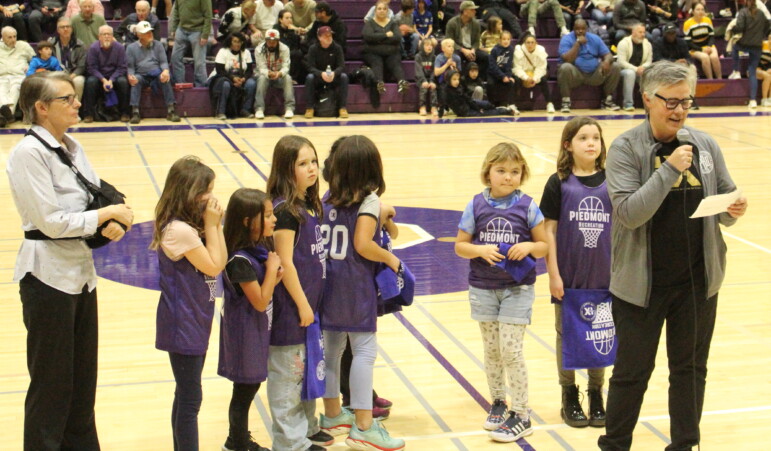 Title IX of the Civil Rights Act was signed into law by President Richard Nixon on June 23, 1972. It prohibited sex discrimination by any educational program that receives Federal aid. Prior to this, women's sports existed in high schools and colleges across the country. But they were often underfunded and given second-class status on campus. Title IX essentially banned such discrimination. And although Congress and multiple presidential administrations have attempted to weaken the law, it still stands as a guarantee of equal access.
Piedmont is holding a series of celebrations honoring various women's sports pioneers. In January, the Recreation Department honored Lusia Harris.
Lillevand graduated from Bishop O'Dowd in 1986, when the effects of Title IX were starting what is now known as the women's sports boom in the United States. High schools and colleges were beginning to add programs to give girls and women more opportunities.
Lillevand played soccer, cross country, and softball in addition to basketball at Bishop O'Dowd. She was named the California Interscholastic Federation girls scholar-athlete of the year for 1985-86.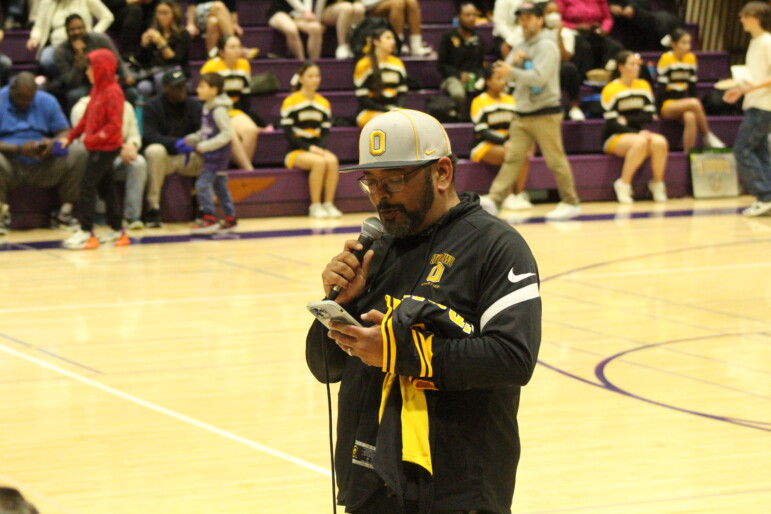 Lillevand played one season at Stanford, then quickly found a home at UC Davis. Her 159 assists in 1990-91 are still a season record for the Aggies as is her average of 5.1 per game. She set a school record with 396 assists in her three seasons, which still ranks third on the UC Davis all-time list. Her single-game high of 13 in 1990 against Stanislaus State also is a former school record that still ranks second all-time. The Aggies went to the NCAA Division II tournament in her junior and senior seasons and made it to the West Regional finals in the latter. UC Davis went 51-8 in her last two years as Lillevand earned first team all-Northern California Athletic Conference honors both seasons.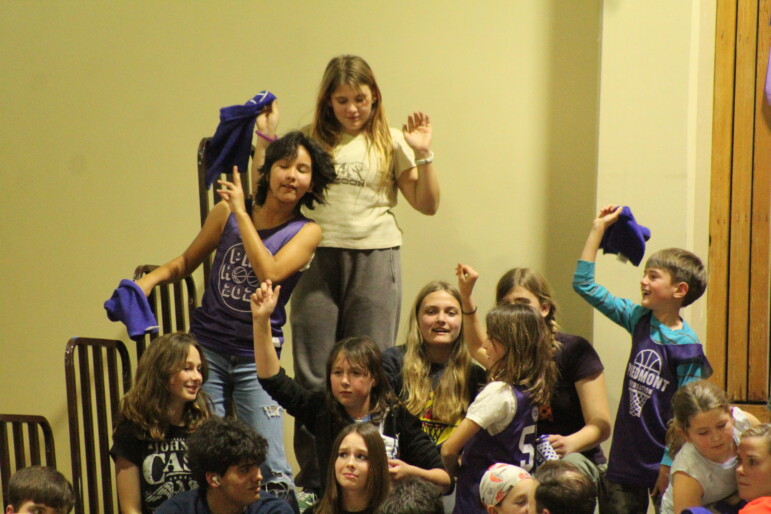 Lillevand went on to coach women's basketball at Cal-State East Bay and later served as the athletic director at the school. Her coaching record in 11 seasons was 172-122, with the most wins and highest winning percentage in program history. She was named coach of the year by the Cal Pac Conference in 2000-01.
Lillevand left Cal State East Bay in 2014 to take the Recreation Director position in Piedmont. She became City Administrator in 2019. She will leave that position this spring or when the city council names a successor.
Photos by Damin Esper